A Salsa Museum Is Dancing Its Way to the Bronx
While the museum lacks a permanent home, it's bringing lively events to the "Borough of Salsa"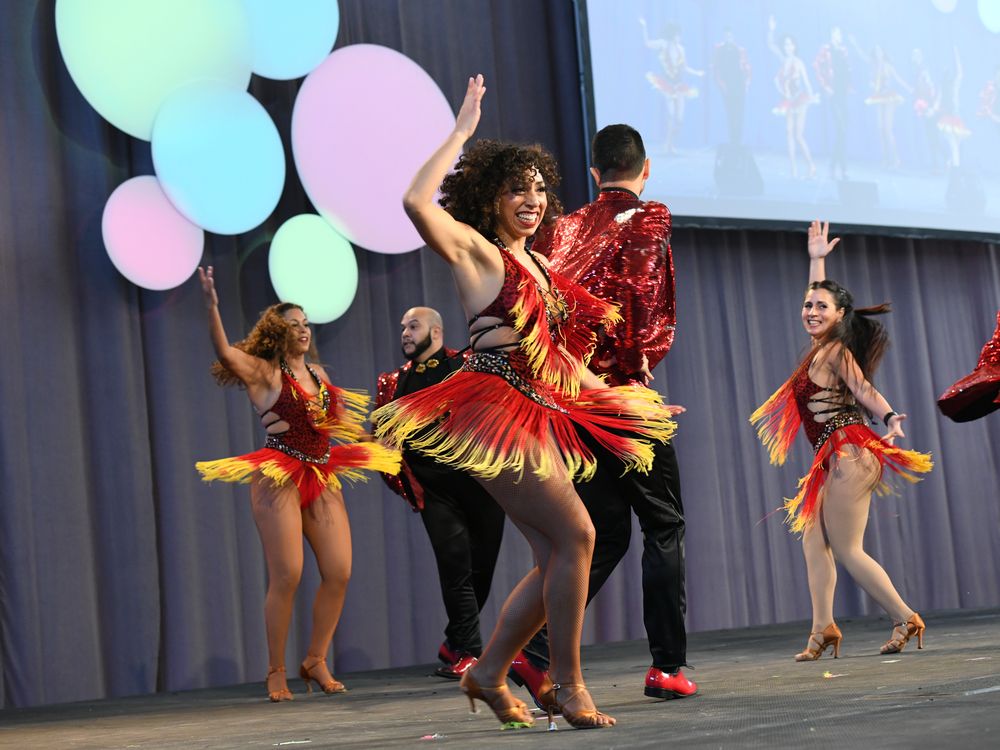 Willy Rodriguez, the musical director of the Tito Puente Jr. Orchestra, credits salsa for saving his life. Now, Rodriguez tells Refinery29's Janna A. Zinz, he wants to return the favor: He has co-founded the International Salsa Museum, which he hopes will help preserve the genre's history.
"A lot of our salsa legends are fading away: We lost Johnny Pacheco, we lost Celia Cruz, we lost Tito Puente," Rodriguez told Curbed's Valeria Ricciulli in 2021. "It's up to our generation to keep the music alive. We really want to push this culture forward. We don't want this genre to fade away."
Cruz's and Puente's estates have lent their support to the project, as have other "legendary salsa musicians including La India, elders like 'The Mambo King' Eddie Torres Sr., choreographers, dancers and music industry professionals," reports Refinery29.
Salsa is "deeply embedded in our DNA as Latinos and as African Americans," says Rodriguez to NPR's Leila Fadel and A. Martínez. He cites the genre's origins in percussive African rhythms, which traveled across the Atlantic into the Caribbean, then to New York via West Indian migrants. 
"If we don't preserve this," he adds, "we're definitely going to lose the essence of where this music came from."
Rodriguez, along with co-founders Manny Tavarez and Ilialis Reyes, wants to find a permanent home for the museum in the Bronx. The borough is where salsa was popularized in the United States, earning it the nickname "El Condado de la Salsa," or "The Borough of Salsa." The choice in location would also provide a dependable place to experience music and the arts in an often overlooked community, says Janice Torres, a museum board member, to NPR's Shelby Hawkins.
The founders have their eye on a former military facility called Kingsbridge Armory. The large building would be spacious enough for a theater, an exhibition space, a recording studio and a restaurant, as well as rooms for educational programming for Bronx residents, reports Curbed. The group tells NPR that a permanent space is likely more than five years out.
Even without a brick-and-mortar home, the museum has a full itinerary planned. In April, it announced it would host a year of immersive programming including scholarships, digital experiences and in-person events, with a celebration of the 100th birthday of Latin music icon Tito Puente, per Caribbean Life's Nelson A. King. Partnering with the New York International Salsa Congress, the museum held its first pop-up event last year, according to NPR. It will host another event this Labor Day weekend. 
"Whenever we do a pop-up, we cry because we just did something for our ancestors and elders. We can't leave it up to another institution," Janice Torres tells Refinery29. "Who's gonna have that passion—it's us. We are cultural stewards of this early Latin music, and we want others to love it and protect it as much as we do."