Walk Across Lake Superior's Frozen Surface to These Insane Ice Formations
Sea caves at Apostle Islands National Lakeshore are usually only accessible by boat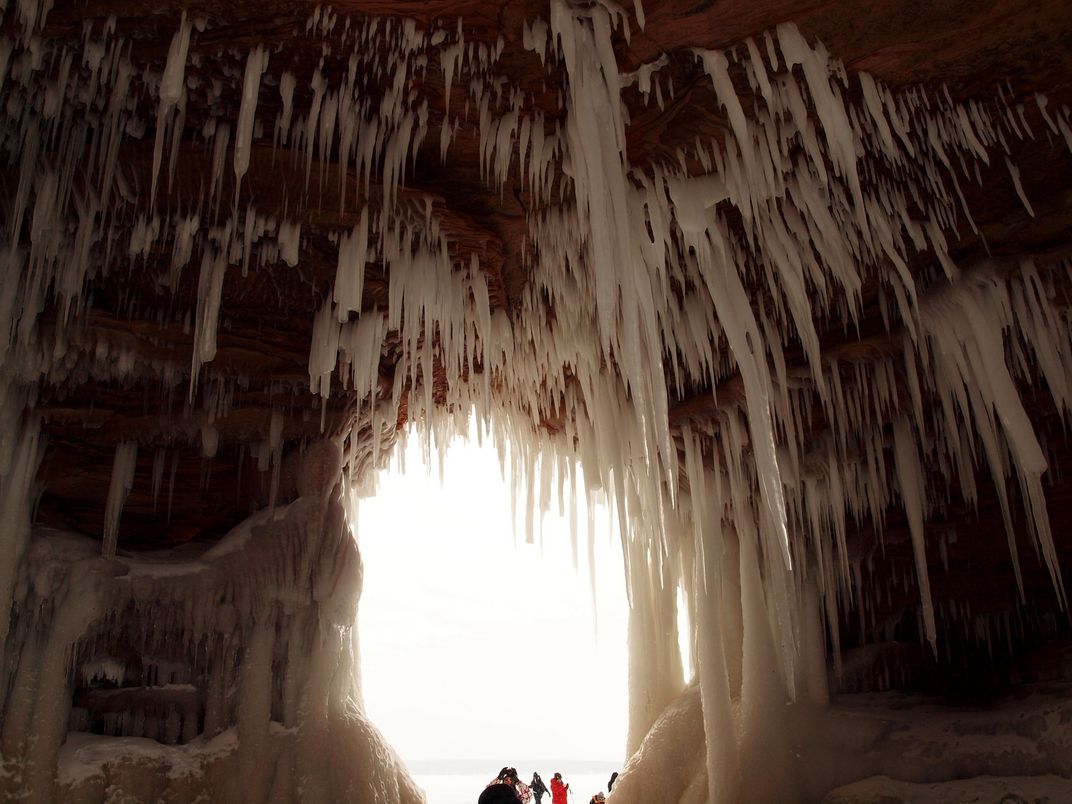 The sea caves at Apostle Islands National Lakeshore in Wisconsin are usually only accessible by boat. But right now, for the first time in five years, you can walk to them across the frozen surface of Lake Superior and see the icy wonderland inside.
In winter, when the weather gets cold enough, icicles coat the sea caves' ceilings and pillars of ice flow down cliffs. And it's a bit of a trek to get there. From the NPS: 
Visiting the caves in winter requires at least a 2 mile hike (round trip) on the ice of Lake Superior. Travel on Lake Superior can be dangerous any time of the year. Traveling across the ice demands extra attention to personal safety. Because of the unpredictability of lake ice, traveling across it is never completely safe. Before heading out, visitors must understand all of the risks involved, and the physical demands required for hiking out to the caves.
The hike is beautiful, too: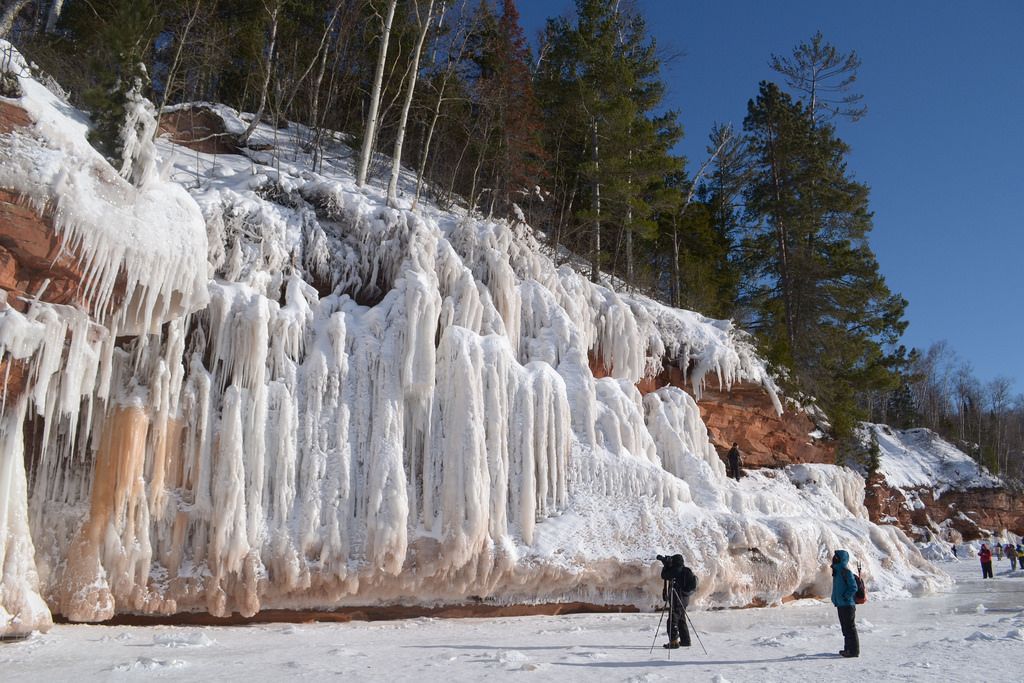 But potentially treacherous:
Here's what this area looks like when it's not frozen over: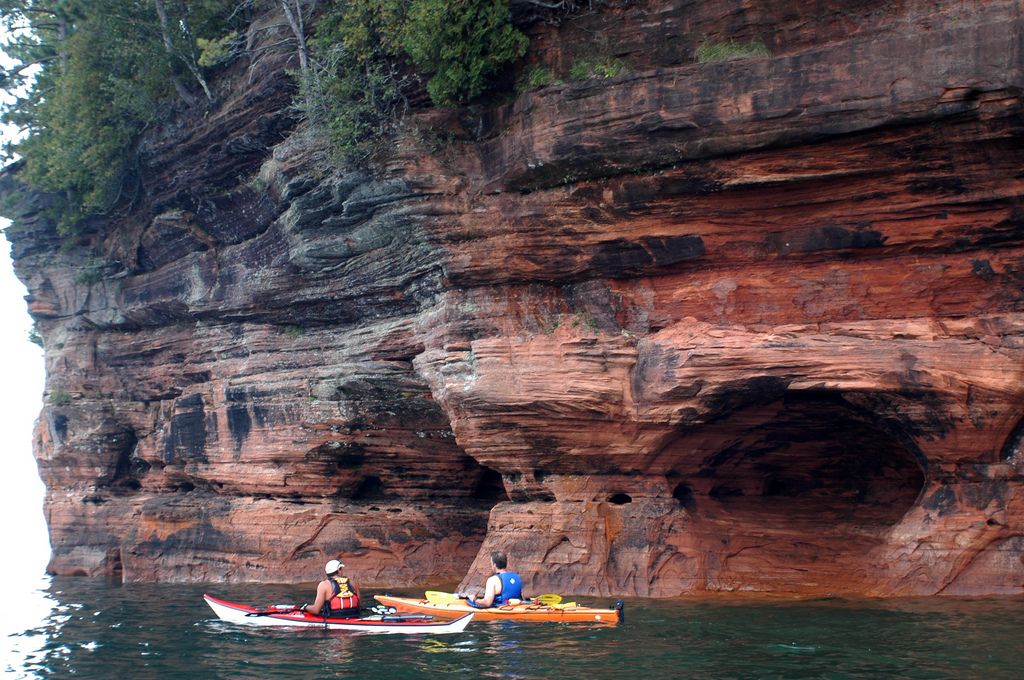 And here's what it looks like this winter from far away: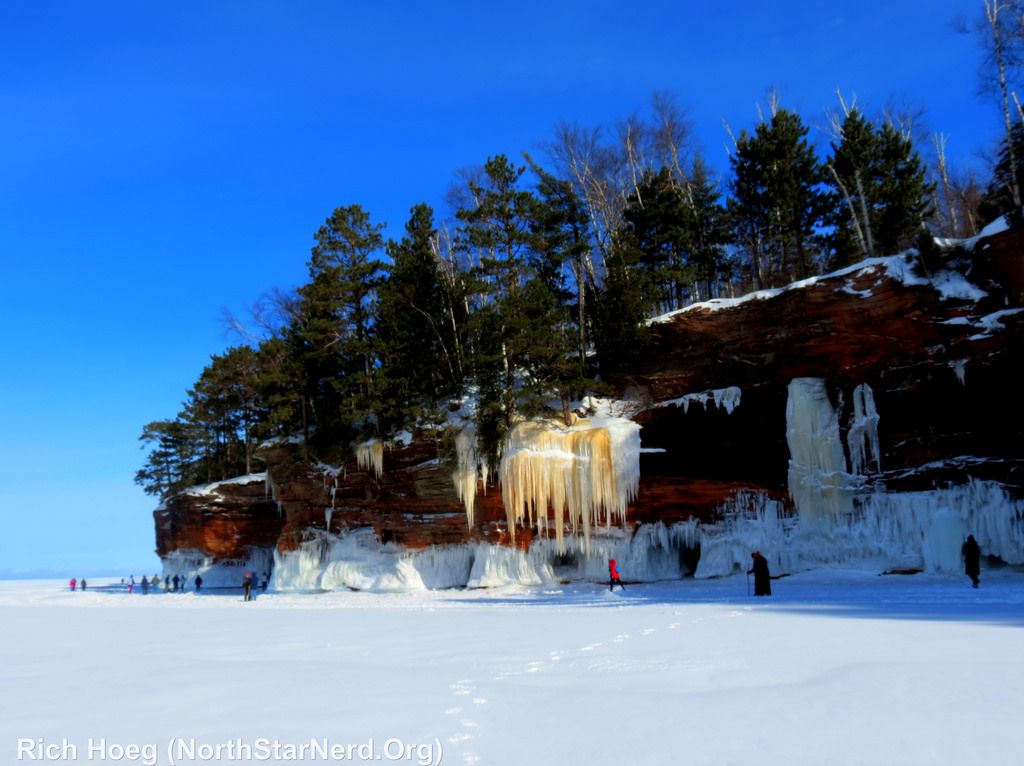 And up close: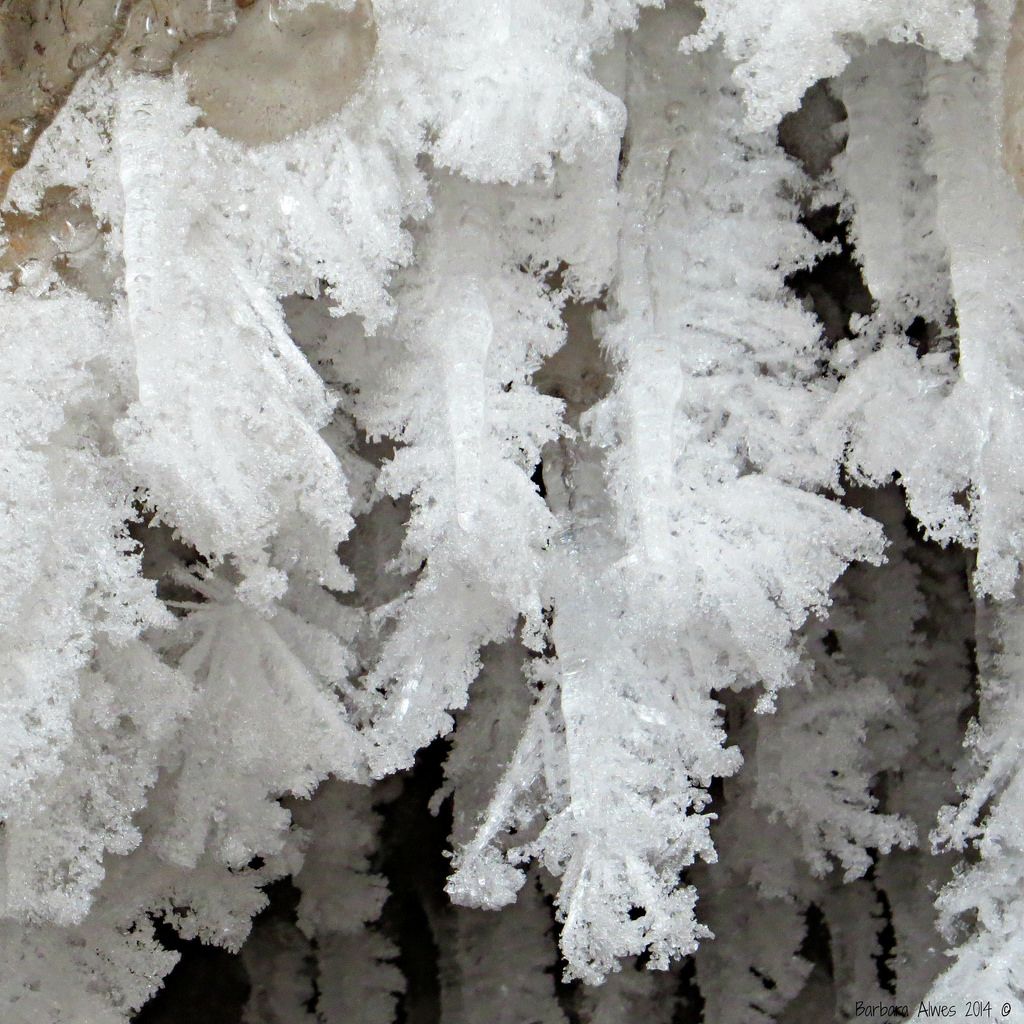 But if you're up for it, the National Park Service, which runs the lakeshore, has plenty of tips for visitors wanting to see the ice formations. And for people who can't get to northern Wisconsin before the season ends, the AP has plenty more pictures of what the caves look like now.