In L.A. There's a Warehouse Filled with Whale Bones
A video offers a tour of the Whale Warehouse, which holds a large part of the Natural History Museum of Los Angeles County's marine mammal collection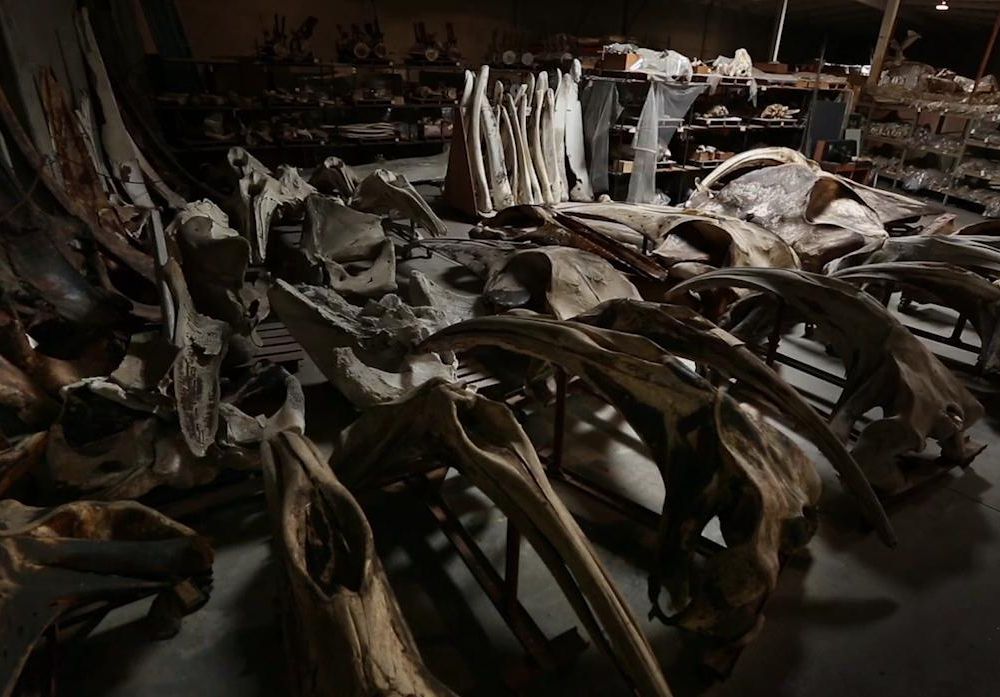 Whale jawbones, hippopotamus bones, organs floating in jars and lots and lots of dolphin skulls. That's just some of the many treasures hiding in a warehouse down the street from a meatpacking plant in the middle of Los Angeles. These specimens are part of the collection owned by the Natural History Museum of Los Angeles County, report Mae Ryan and Grant Slater for KPCC, via Aeon. 
The more than 5,000 specimens make up one of the largest collections of marine mammals in the world — second only to the Smithsonian's. 
All those mammal body parts are needed to answer scientific research questions. "They're trying to figure out things like how dolphins and whales survive in warming oceans, or why hundreds of dolphins sometimes die off in a month. That sort of question takes thousands of specimens," explains Ryan in the video.
The video includes great shots of the warehouse interior and answers the question: Where do you get thousands of dolphins? The squeamish may want to skip that part of the video, but it involves necessary beach cleanup and explains why the warehouse is in the meatpacking district.