Indian Jewels Swiped From Venice Museum in "Movie-Worthy" Heist
The thieves reportedly deactivated the alarm system and walked off with the goods in broad daylight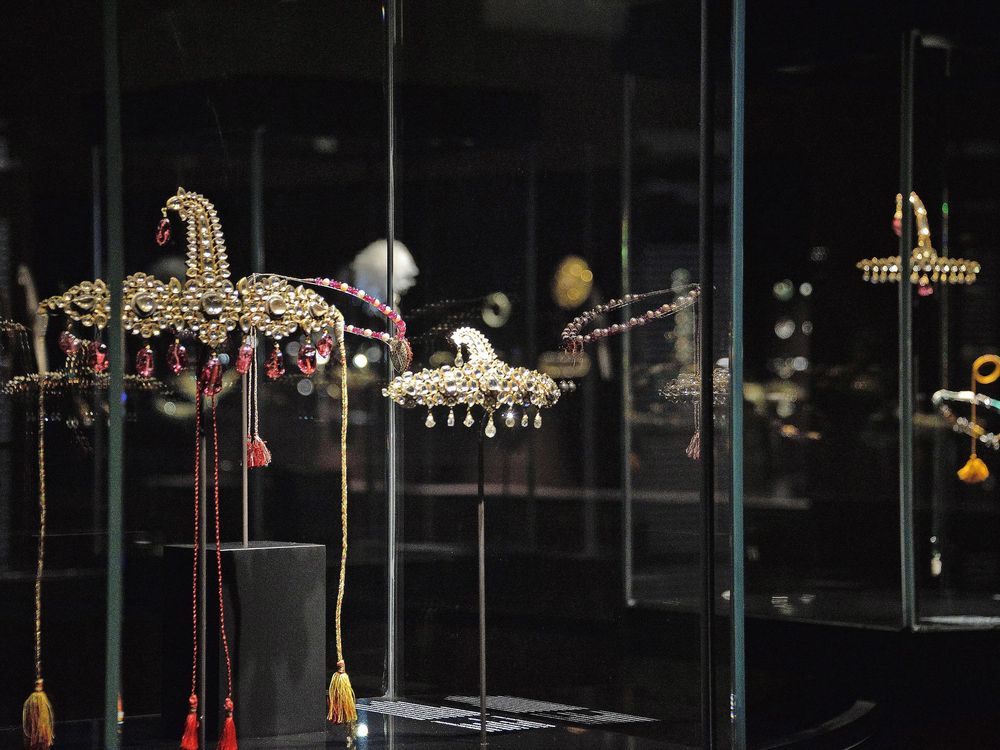 On Wednesday morning around 10 a.m., at least two thieves strolled into an exhibition on Indian jewels at the Doge's Palace in Venice, opened a display case, and made off with a gold brooch and a pair of earrings. As Elisabetta Povoledo reports for the New York Times, the thieves appeared to have disarmed a "sophisticated" alarm system without any trouble, pulling off what Italian media has referred to as a "movie-worthy heist."
The theft occurred on the last day of the museum's "Treasures of the Mughals and Maharajas" exhibition, which highlights sumptuous Indian jewelry from the 16th to 20th centuries. The exhibit featured more than 250 pieces from a collection assembled by Sheikh Hamad bin Abdullah Al Thani, which is now the property of the Qatari royal family.
While in full view of security cameras, one of the thieves stood watch while the other opened the reinforced display case. According to the Guardian, Venice police chief Vito Gagliardi said that the case was outfitted with an alarm, which the culprits successfully deactivated.
"We are clearly dealing here with two skilled professionals who managed to pull off their feat despite all the display rooms being fitted with technologically highly sophisticated [alarm] systems," Gagliardi says.
According to the BBC, he also told the Ansa news agency that the "glass case was opened up as it if were a tin can while the alarm, if it worked at all, went off late."
Venice's Foundation of Civic Museum, which runs the Doge's Palace, says in a statement that the brooch and earrings are "contemporary pieces and consequently are of less historical value than other items in the collection." But, as the Guardian reports, the goods' monetary worth may be quite high. Though the stolen jewels were valued at 30,000 euros (around $36,000 USD) on customs forms, local media has reported that they are likely worth millions of euros.
Police have said that the pilfered items will be difficult to sell on the black market because they are so unique. But according to the BBC, they also noted that the thieves may attempt to sell individual gems separately.