India to Cap Number of Taj Mahal Visitors
Spurred by safety and conservation concerns, officials plan to limit the number of domestic tourists to 40,000 per day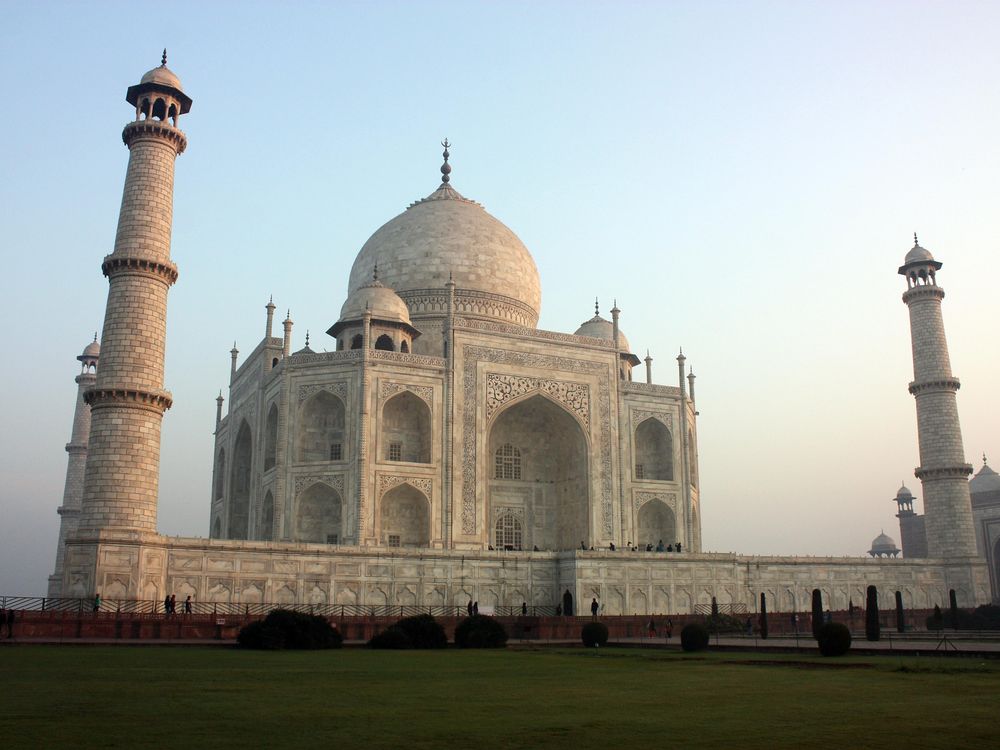 On busy tourist days, as many as 70,000 people wander through the majestic gardens and opulent interiors of the Taj Mahal. But due to conservation and safety concerns, that could soon change. As Anuja Jaiswall reports for the Times of India, the Indian government plans to institute a cap on the number of local visitors to the Taj Mahal, allowing no more than 40,000 Indian residents to enter the site each day.
During a meeting on Tuesday, representatives of the Archaeological Survey of India (ASI) discussed several crowd-management strategies with culture minister Mahesh Sharma and other high-ranking officials. The cap, which will go into effect on January 20, will apply to Indian tourists, who pay a reduced entry fee. Between sunrise and noon, up to 20,000 Indian residents will be permitted to enter the Taj Mahal; another 20,000 will be granted entry between noon and sunset.
These limits will not be imposed on tickets for foreigners, which are priced at 1000 rupees (around $16 USD), compared to 40 rupees (around 63 cents) for domestic tickets. Indian residents will be able to circumvent the cap if they are willing to pay for a more expensive ticket. According to the Indian Express, the ASI also proposed making tickets valid for only three hours.
The ASI has been trying to impose visitor restrictions on the Taj Mahal for some time, reports Michael Safi of the Guardian. The organization renewed its efforts last week, after a stampede at one of the Taj Mahal's gates left five people injured.
Conservation concerns are also fueling the new regulations. The Taj Mahal was built in the 17th century by the Mughal emperor Shah Jahan, who commissioned the structure as a grand mausoleum for his favorite wife. Over the past 400 years, the site has started to decline, in large part due to the chronic air pollution that is staining the building's once-sparkling marble exteriors. But the vast quantity of visitors also poses a problem. 
According to Jaiswall of the Times of India, the ASI has repeatedly warned that too much foot traffic could harm the Taj Mahal's foundations. As Jeffrey Bartholet reported in a 2011 piece for Smithsonian Magazine, "the main human impact on the monument probably occurs inside the tomb, where the moist breath of thousands of daily visitors—and their oily hands rubbing the walls—has discolored the marble."
According to Safi, an estimated 8 million people visit the Unesco world heritage site annually. As Mahesh Sharma, the culture minister, tells the Express, due to such intense foot traffic, "to ensure a smooth experience at the Taj Mahal and avert any tragedy" officials had "no option but to go by these measures."