Lack of Snow Forced the Iditarod to Move Its Track
Instead of starting in Willow, Alaska, this year, the race will start 300 miles north in Fairbanks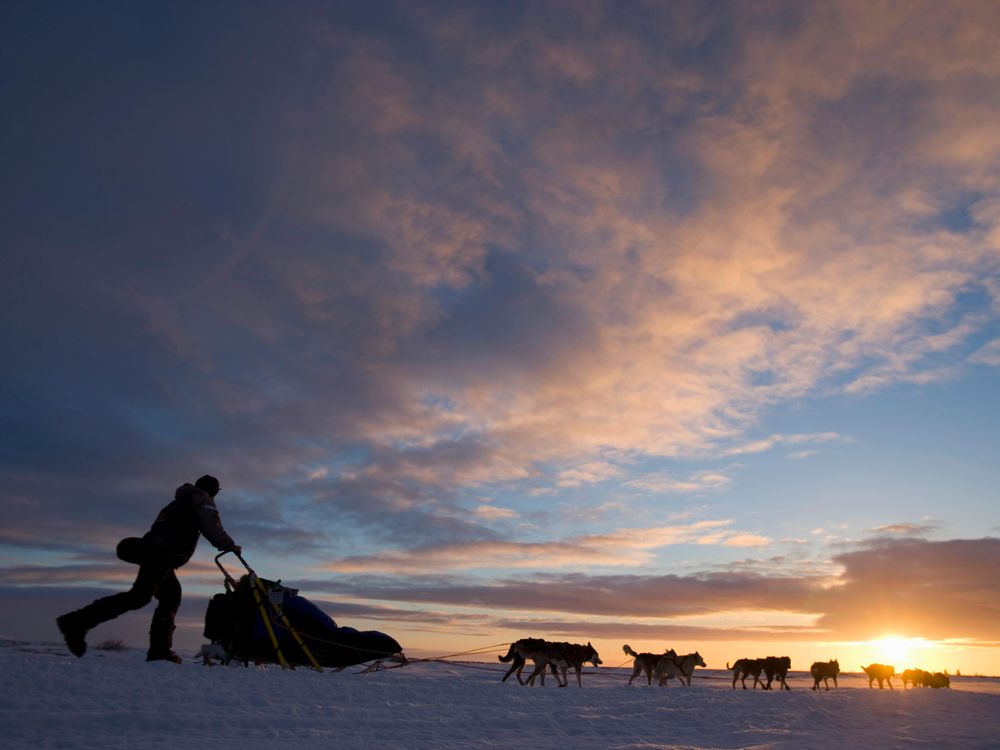 In 43 years, the annual Iditarod sled dog race has moved the start from Willow to Fairbanks, Alaska, exactly twice. This year is the latest. The first was in 2003, and the move was called for the same reason: not enough snow covering Southcentral Alaska. The Iditarod board of directors announced the decision this week. One of the board members told Alaska Dispatch News that he "deemed the Dalzell Gorge -- a notorious section of trail that left mushers battered and bruised last year -- "impassable" after viewing it Tuesday."
The Dispatch News reports:
He said there were exposed boulders he'd never seen in all his years of racing. Normally those are covered with snow, along with tall willows usually compacted with snow. This year you can see right through them, he said.
Typically, the roughly 1000-mile race is run on two routes — a northern and a southern one — on alternating years, between Anchorage and Nome. It starts in the first week of March with a ceremonial start in downtown Anchorage. The next day, the race restarts, usually in Willow. Fairbanks, the start this year and in 2003, is 300 miles north of Willow.
The change effects checkpoints farther along the trail and means that some communities that were looking forward to hosting the race along the trail are missing out. The Dispatch News writes, "The 2015 trail will include villages that have never before seen the Iditarod, including Koyukuk and Huslia, home of mushing legend George Attla."
A couple years ago, warm weather messed with the preparations for the race. Last, year the unusually rocky conditions prompted a write up at Climate.gov about the lack of snow cover. Whether the changing conditions are due to climate change hasn't been exhaustively studied, but 2014 was the eighth warmest winter on record in Alaska. In an interview last year with Slate, musher Monica Zappa spoke about the difficulties during training: "But everybody's in the same boat," she said. "Other mushers have even had to fly their dogs to other places to train. I can't let the weather get in my way."