Hurricane Sandy Spilled 11 Billion Gallons of Sewage
Enough sewage to fill a 41 food deep pool the size of Central Park spilled out during Hurricane Sandy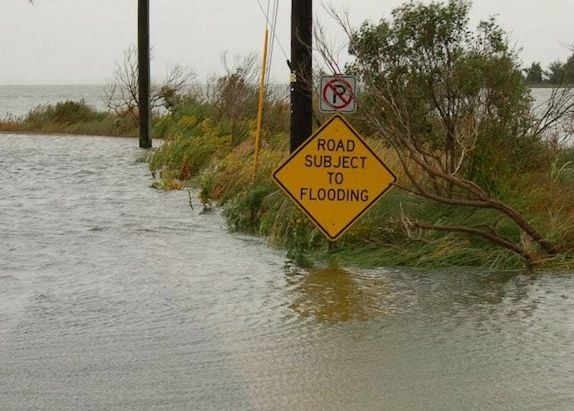 Many parts of New York City are still reeling after Superstorm Sandy. Residents of the Rockaways are still without homes, and Breezy Point residents trying to rebuild their community are fighting with insurance companies and contractors. A recent report by Climate Central uncovered a few other unsavory side effects of the storm as well. Like the 11 billion gallons of sewage that ran from treatment plants into waterways during the storm.
This Bloomberg story puts that number into context. "That total is equal to New York's Central Park stacked 41 feet high with sewage," it says. The report found that of that sewage was partially treated, but about a third of it was totally untreated raw sewage. And 94 percent of the it spilled out due to the damage caused by coastal flooding. The problem hasn't gone away either. Climate Central writes that "the last known Sandy-related sewage overflow took place in January 2013."
Sewage treatment facilities are particular vulnerable to storm surges: they're often built in low-lying regions and near water so that the sewage they treat can be released easily. Which means that future climate change and sea level rise will put these treatment plants at immediate risk. Climate Central's press release:
"Sandy showed the extreme vulnerability of the region's sewage treatment plants to rising seas and intense coastal storms," said Alyson Kenward, lead author of the report. Most experts expect seas to rise between 2 to 4 feet by the end of the century even if aggressive actions are taken to control emissions of greenhouse gases.
Fixing the damage that Sandy caused will be expensive. State authorities say that in New York alone they'll need to spend $2 billion. New Jersey has set aside $1 billion for repairs, and $1.7 billion for building a more resilient system to prevent future sewage outflows.
More from Smithsonian.com:
Safe from Sandy? Help a Hurricane Researcher
What Should New York City Do to Prepare for the Next Sandy?