Why Was a Human Skull on Sale at a Florida Thrift Shop?
Experts are now analyzing the specimen, which could belong to a Native American woman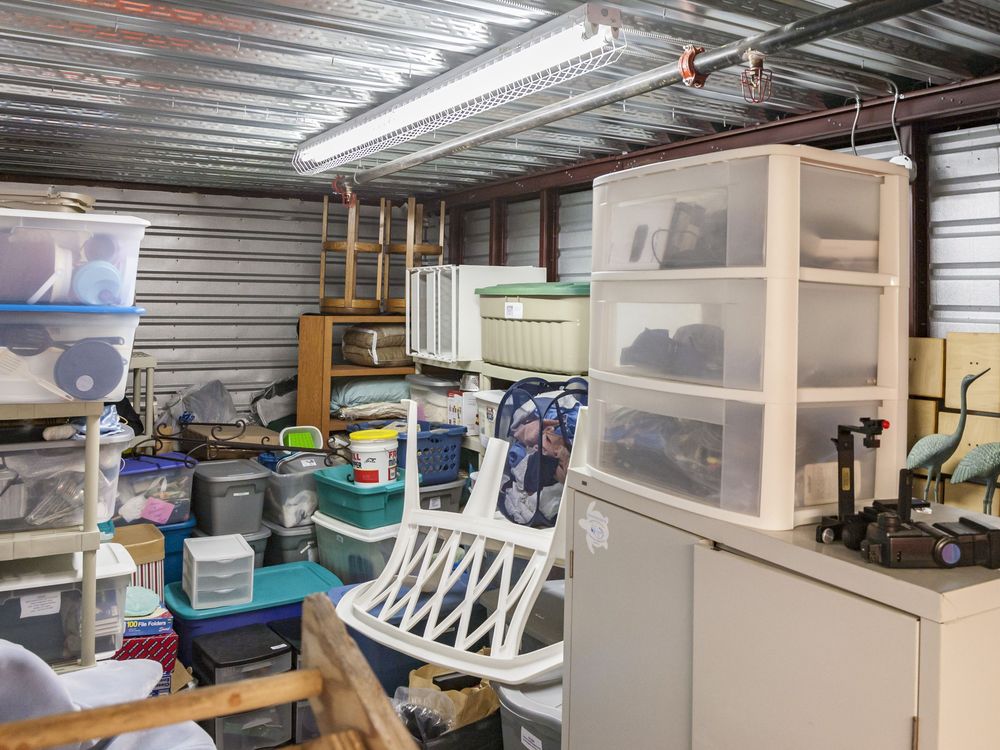 Michelle Calhoun was browsing at a shop in Florida earlier this month when she noticed something unusual—and possibly illegal—in a display case: a real human skull.
Calhoun is an anthropologist, so she immediately realized it wasn't a Halloween decoration. She alerted the Lee County Sheriff's Office, which sent officials to the store in North Fort Myers to investigate.
Deputies are now working with the local medical examiner's office to run tests on the skull. They say the case is "not suspicious in nature," according to a Facebook post from the sheriff's office. Preliminary inspections indicate it's around 75 years old and doesn't appear to show signs of trauma.
Buying or selling human remains is illegal in Florida, though the practice is less regulated at the federal level. Questions remain about who the skull belonged to—and what will happen to it next. 
"There is actually very little federal law regarding the dead," writes Tanya D. Marsh, a lawyer at Wake Forest University who specializes in laws involving human remains, for the Conversation. "Instead, the vast majority of law respecting the dead is state law, which varies significantly."
According to the New York Times' Lola Fadulu, Calhoun thinks the skull may have belonged to a young Native American female. If that turns out to be true, a federal law that prohibits buying and selling the remains of Native Americans could come into play.
The shop in question is called Elemental Art, which sells crystals, gemstones, incense, tarot cards, divination tools and spiritual jewelry, according to its website. Shop owner Beth Meyer got the skull when she bought a storage unit last year, reports the Times. She purchased the unit because she thought it contained rocks and crystals.
"There was just a lot of weird stuff and books, but no rocks," she tells the Washington Post's Ben Brasch. "I was disappointed."
She didn't notice the skull until months later, when she was going through boxes after the store moved to a new location. Meyer knew it was a human skull because she regularly deals with plaster casts, fossils and bones for the store, she tells the Washington Post.
In September, with Halloween on the horizon, she decided to put the skull on display in a glass case at her shop, surrounded by crystals. Meyer didn't want to sell the skull, telling theTimes she wanted it to be a "conversation piece," so she marked it with a high price tag—$4,000—to deter potential buyers.
Since the sheriff's office posted about the skull, it's made headlines around the world.
In 2018, Graham Lee Brewer, a contributing editor to High Country News and a member of the Cherokee nation, contributed an essay in the publication about the long history of treating Native American remains as collectors' items. "The consequences are damaging, beyond the obvious disrespect," he wrote. "Possession and display of remains are a reminder of a painful history. That's because exploitation of remains played an integral role in the justification for the slaughter and pillaging of Manifest Destiny. In the 1830s and 1840s, the man known as the father of American physical anthropology, Samuel Morton, used Indigenous remains gathered from "collectors" to evaluate cranium capacity and make suppositions about intelligence."
"The anthropologist came into the store and gave a very informative and educational explanation as to why she thought it was Native American," Meyer tells Newsweek's Maura Zurick. "The medical examiner came in, bagged and tagged the skull, and took it to the lab for testing. If it is Native American, it will be returned to one of the local tribes, and we will have a ceremony."