Virtually Climb Mount Everest From Your Living Room
A new virtual reality experience allows users delve into the world of Everest and scale the beast firsthand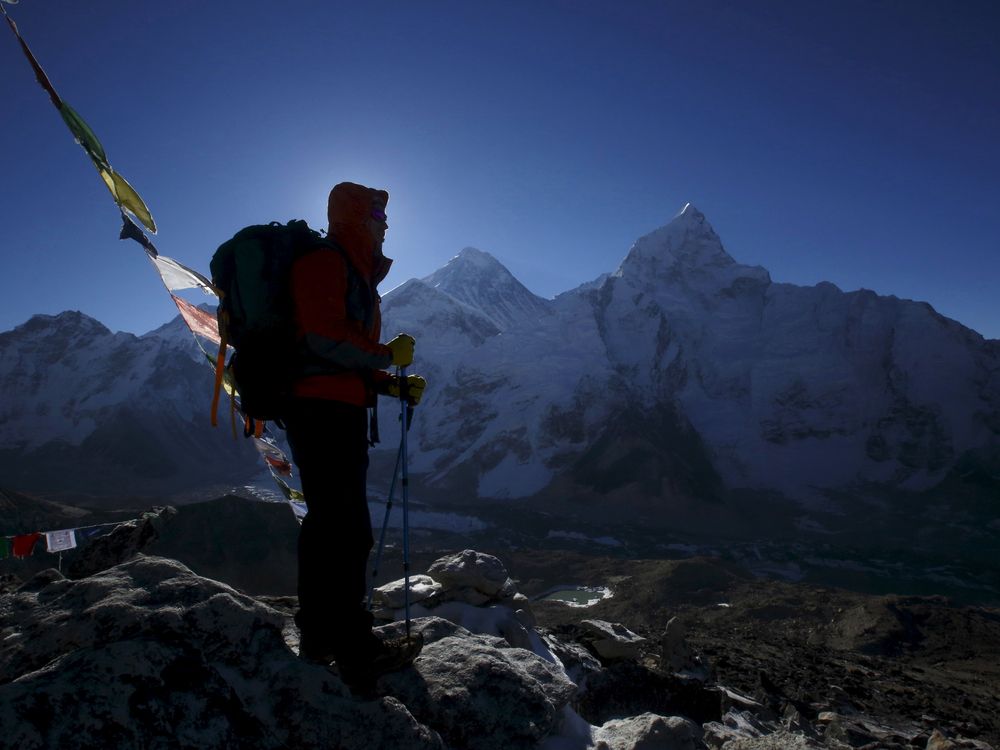 Last year, no one made the arduous journey up the slopes of the world's highest peak, Mount Everest, thanks to a combination of climate change, closures and a deadly earthquake. But now you can climb the mountain from the safety and warmth of your own home, with virtual reality, reports David Ferry for Outside. 
Ferry recently experienced a 30-minute demo of the game Everest VR from the design firm Sólfar Studios. Similar to other virtual reality set-ups, this one requires the user to put on a headset and headphones. Meanwhile a console tracks the user's body so that the experience can match their movements. But the studio's co-founder and CEO Kjartan Pierre Emilsson says this is different from other dips into virtual reality.
"This is not a game, like the other stuff being developed," Emilsson cautioned Ferry before he began. "This is more of an emotional experience."
Ferry describes how inching across a ladder above a chasm of ice in the Khumbu Icefall drew a minor expletive from his lips as he struggled to "balance" on the rungs, which was really just the carpeted floor of the office he was visiting, before stopping to marvel at a panoramic view of the Himalayas.
While there is no way to mimic the exertion such a climb requires of a body, some cues will help virtual hikers empathize with the real thing. If a climber ascends too rapidly, they will hear a laboring heartbeat thudding in their ears and the shallow gasps of a person pushing too hard. Continue at that pace and the headset's view will dim as you start to black out. Above 26,000 feet, the air is oxygen poor and the area is commonly referred to as "the death zone." 
The experience, to be released across a variety of VR platforms later this year, will also provide users with historical facts and information as they proceed up the mountain. The creators made an effort to keep the game realistic, which means "no wingsuit jumps off the summit and no skiing down the mountain," Sólfar's business developer, Thor Gunnarsson, tells Outside. There is one exception: The bodies of climbers who died during their attempt do not show up on virtual Mount Everest. 
Everest VR isn't the only immersive virtual reality experience getting attention. Like the Apollo 11 experience, it is the kind of extreme trip that most people will never take in reality—making it an ideal target for the technology. But already, virtual reality providers are taking their users into more fantastical realms that include piloting a spacecraft in a sci-fi universe or hanging out with an adorable animated hedgehog, for example. 
If virtual reality takes off the way many seem to expect, there could be even more creative and enthralling places to go while never leaving the living room.