Here's How Video Game Designers Give Voices to Imaginary Creatures
All they need are digital vocal cords, voice box and mouth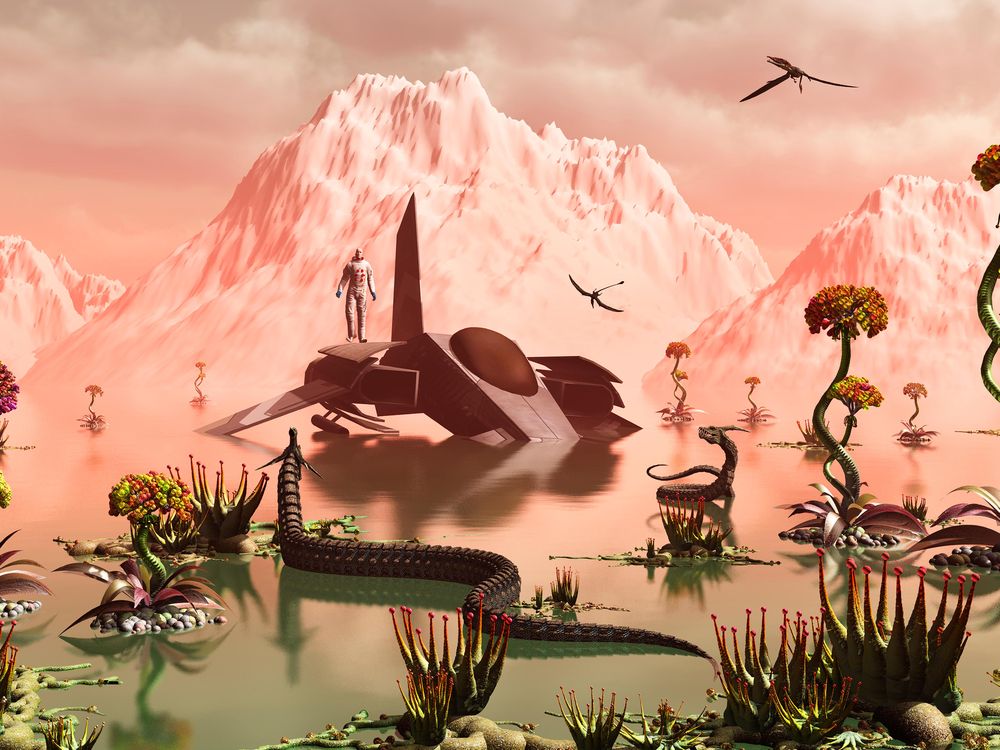 No one has ever heard the noise a dinosaur makes, but the terrifying roar of a hungry Tyrannosaurs Rex is seared into the brain of anyone who saw the movie Jurassic Park. Sound designer Gary Rydstrom mixed the low grumble of a tiger with an odd scream uttered by a baby elephant to give the fictional dino a voice. The realness came from the rich field recordings of real living creatures, but what about creating the sounds of fictitious animals? 
That's exactly what Paul Weir, a composer and sound designer, needed for one video game in development, reports Raffi Khatchadourian for The New Yorker. The game, "No Man's Sky," from the studio Hello Games, takes place in a digital universe with "more than eighteen quintillion planets." The creatures that flap, slither and galumph across the landscapes of those worlds need truly unique barks, snarls and blurps.
Weir worked together with Sandy White, a programmer and game designer, to code unique voices for the game's creatures. Khatchadourian writes:
Our brains are very adept at detecting patterns, and the reason synthetic voices typically sound artificial is that they are carried on sound waves that have a regular frequency: unvarying up-down-up-down modulations that are unmistakably inorganic. White suspected that if he built digital vocal chords (stimulated by columns of mathematically simulated air) the system would achieve naturalism. "The first results were a bit like the squeaker out of a dog toy," he said, which wasn't surprising: blow through the mouthpiece of a clarinet without the instrument, and the effect is similar. White then added a digital version of the pharynx, which sits behind the mouth and nasal cavity; it served as a resonator, amplifying sounds produced by the vocal chords, but also altering their texture. The squeaks became elongated. He called this the system's "trumpety-chicken-duck-whale-car-horn phase." By the end of January, several weeks after he had started programming, he added a digital mouth—the final component necessary for a rudimentary virtual vocal tract. 
When Khatchadourian visited them, Weir used an iPad to fiddle with the pitch, volume and shape of utterances as well as inputs that described the creature itself — body mass, windpipe length, wetness and screechiness, among other parameters.
Each creature type in the game gets an example, archetype sound. Then the programming steps let the team add variations of that archetype to populate the worlds with many versions of each creature. Slowly, the fictional landscapes are filling up with sound, Khatchadourian reports. Weir created a sample of the soundscape in some fantastical jungle that he shared with The New Yorker:
The sample is rich and alien, but the calls aren't really odder than those produced by creatures on this planet, just less familiar.