Sesame Place Becomes First Theme Park to Be Designated a Certified Autism Center
The International Board of Credentialing and Continuing Education Standards announced the honor on World Autism Day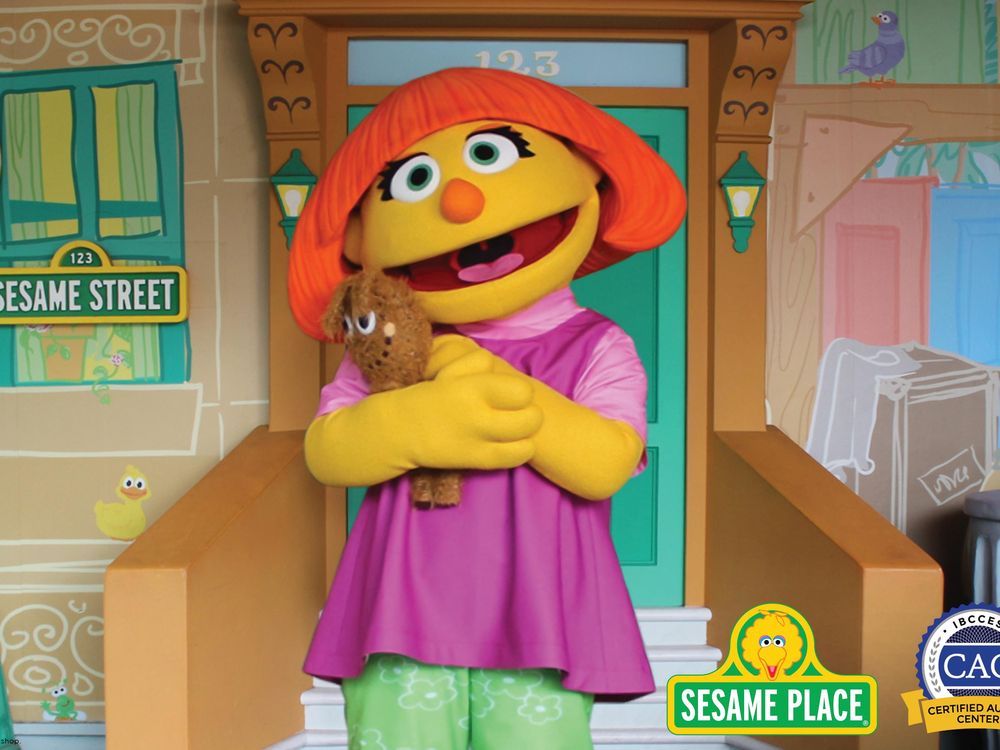 Visiting theme parks can make for a joyful family outing, but for kids on the autism spectrum, the experience can be overwhelming. That's why Sesame Place, the Pennsylvania theme park inspired by the colorful cast of "Sesame Street," has implemented a number of measures to make its facilities more accessible to children with autism. As Franki Rudensky reports for NBC Philadelphia, their efforts have made Sesame Place the first-ever theme park to be designated a Certified Autism Center (CAC).
The announcement was made ​on World Autism Day, which is marked on April 2. The CAC program was developed by the International Board of Credentialing and Continuing Education Standards (IBCCES) to ensure that individuals with autism can get the support they need at various facilities and destinations.
With that goal in mind, the entire staff at Sesame Place underwent autism sensitivity and awareness training. In a statement, Sesame Place explains that training must be undertaken every two years, and it focuses on "sensory awareness, environment, communication, motor and social skills, program development, and emotional awareness". A comprehensive autism competency exam is also administered.
Certification in hand, when Sesame Place reopens for its 38th season on April 28, it will include two quiet rooms with adjustable lighting and comfortable seating areas where visitors can take a break from the hustle and bustle of the park. The park will also provide noise-canceling headphones for guests with auditory sensitivity. To help families prepare for their visit to the park, Michele Debczak of Mental Floss points out that Sesame Place's website also offers a sensory guide that ranks the sensory intensity of every ride on a scale from one to 10.
Improving the accessibility of its theme park is part of a broader initiative by the Sesame brand to embrace the needs of children on the spectrum. Last year, a Muppet named Julia, who has autism, was introduced to the cast of "Sesame Street." A walk-around Julia character was also introduced to Sesame Place in 2017, and according to the park's statement, the staff is working on developing more programming to allow children to interact with her.
"Sesame Place is honored to be leading the theme park industry through our commitment to making our facility friendly for families with children on the spectrum," Cathy Valeriano, Sesame Place's president, said in the statement. "We're dedicated to providing all of our guests with an exceptional and memorable experience."