How President William McKinley's Assassination Led to the Modern Secret Service
Before McKinley's death, the president didn't have one united protective squad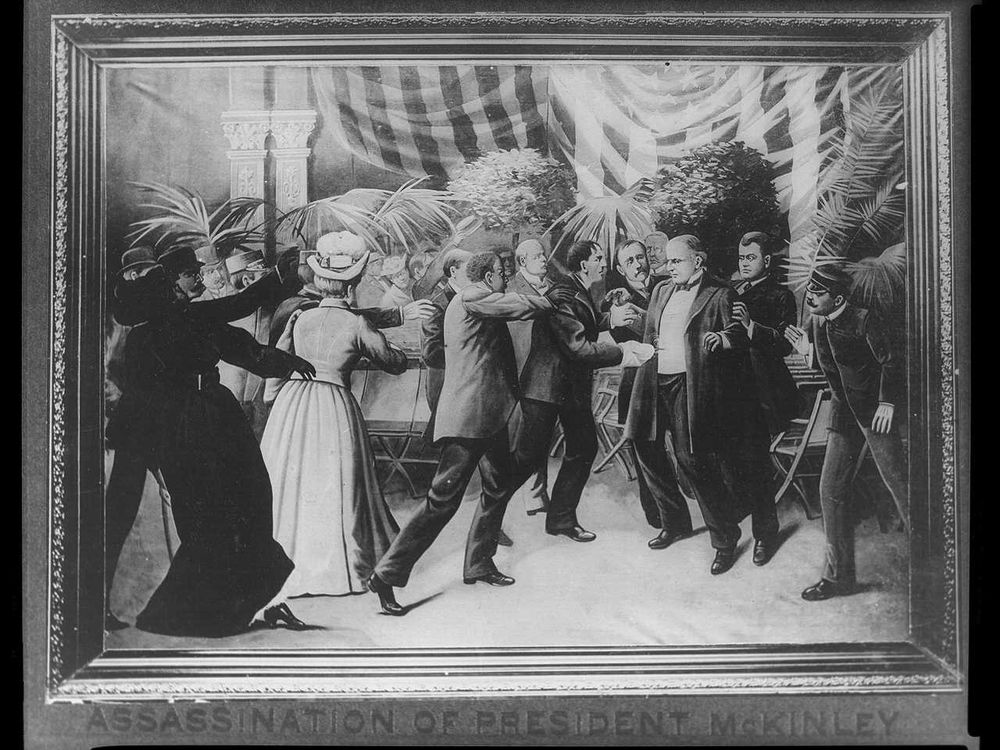 On this day in 1901, President William McKinley died, eight days after being shot in the stomach at the World's Fair in Buffalo, New York. He was the third U.S. President to be assassinated–and his death created the modern Secret Service.
McKinley was speaking at a public reception at the fair when he was shot, writes Evan Andrews for History.com. He "underwent emergency surgery and initially seemed to have recovered, but his health quickly deteriorated after he developed gangrene and blood poisoning," Andrews writes. Although his death was widely mourned, the fact that someone had attempted to kill him didn't come as a surprise to advisors, who had been worrying about that very thing.
The president himself had a fairly laid-back approach to security, even though two of his predecessors (President Lincoln and President Garfield) had been killed in the past half-century, writes Karen Robertson for Ohio History Connection. As McKinley's train passed into Buffalo, she writes, the city attempted to greet him with a 21-shot salute from three cannons. "Apparently the artillery had not properly measured their distance to the train track," she writes. "As soon as they fired, the windows on the side of the first train car were shattered."
Fortunately, nobody was hurt. McKinley didn't seem to mind, she writes. But his secretary George Cortelyou was worried, just like he was worried about an assassination attempt at the World's Fair meet-and-greet, where crowds would surround the president at a public event, giving as assassin a prime opportunity. McKinley's predecessors Lincoln and Garfield had both been shot at somewhat similar events–Lincoln at the theater and Garfield in a train station waiting room. Cortelyou kept taking the event off McKinley's official itinerary, Robertson writes–but the president insisted.
As the Library of Congress documents, McKinley had only been shaking hands in the receiving line for seven minutes when Leon Czolgosz, a 28-year-old anarchist, shot him twice at point-blank range.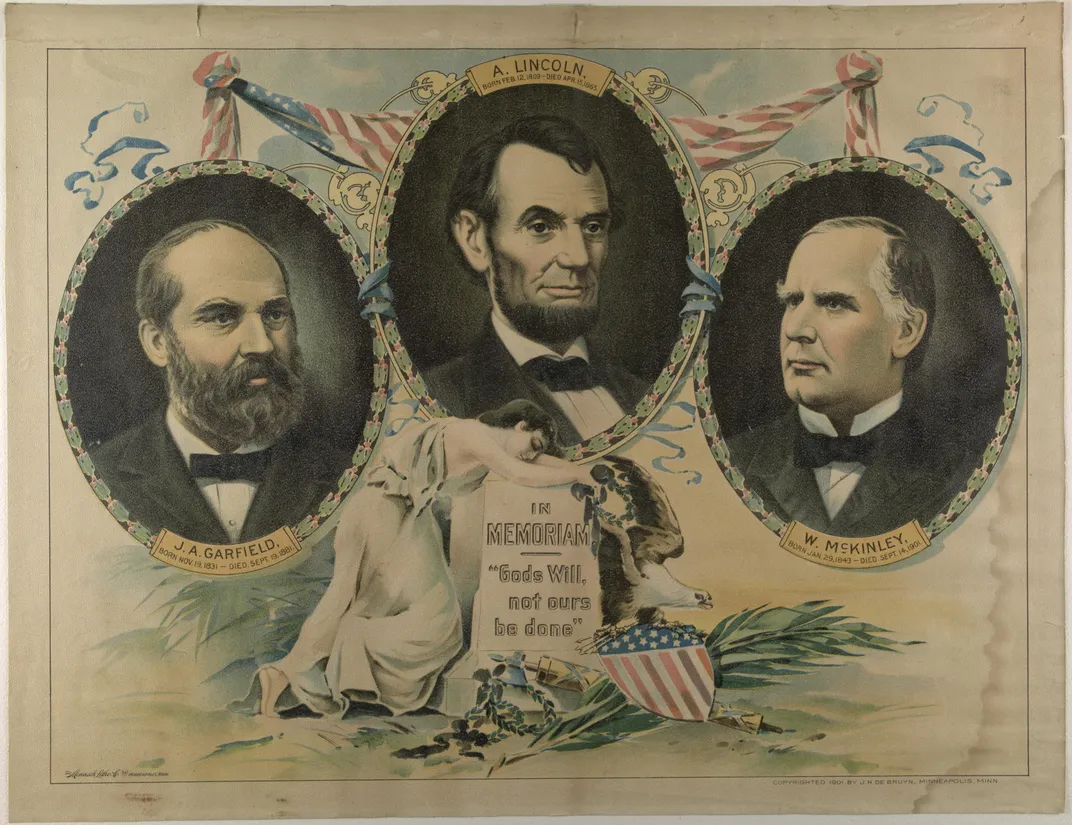 At the time, the Secret Service was mostly a branch of the Treasury Department that investigated counterfeiting, but they were also responsible for the President's protection. Still, there was no systematic plan, Robertson writes. A document given to World's Fair organizers before the President's visit details that "The President will receive with such persons as he may designate" and makes no mention of the Secret Service.
Normally, writes Robertson, anybody who was coming near the President was required to have empty hands and present themselves to whoever was guarding him for inspection before approaching. But because it was so hot, the rules were waived: People were allowed to continue carrying handkerchiefs to wipe the sweat off their faces, which made a perfect hiding place for a gun. Also, while a Secret Service agent would normally have stood on the President's left, he had been replaced by a local guard who could tell McKinley the names of local dignitaries. These factors both contributed to the assassination.  
After McKinley's shooting, the Secret Service "formally became the protector of the President," writes the National Museum of American History. Their first task: guarding Theodore Roosevelt.