How Mozart Outsold Beyonce in CD Sales in 2016
A massive new box set catpulted the classical superstar to the top of the charts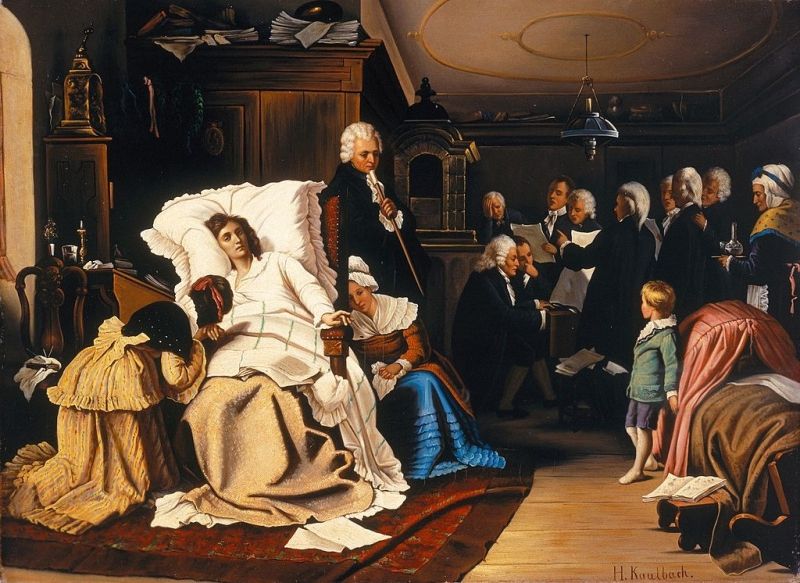 During 2016, Adele, Kanye West, Beyonce and Drake all did more than fine when it came to shilling their music. But when it came to selling good old-fashioned compact discs, buyers went decidedly old-school; according to Lars Brandle at Billboard, Wolfgang Amadeus Mozart sold the largest number of CDs this year, moving 1.25 million discs since the classical composer's box set was released on October 28.
No, it doesn't signify some cultural shift, though recent reports show young people are becoming pretty big squares. The rise of Mozart to the top of the charts comes from what might be a technicality. Decca, Deuthsche Gramophone and the Salzburg Mozarteum Foundation collaborated on Mozart 225 which may be the most epic boxed-set of music ever produced, a $500, 200-CD compilation including every scrap of music Mozart ever wrote down. The limited edition set sold 6,250 units in its first five weeks, which translates into 1.25 million CDs, putting it at the top of the charts.
The set, released to celebrate the 225th anniversary of Mozart's death, is record-setting in many other ways. Music critic A.J. Goldman at The Wall Street Journal reports that it weighs in at 25 pounds and includes 4,000 tracks and 240 hours of music, including some of the great performances of the last 100 years and alternate versions performed on period instruments. Goldman writes that he admires the set, but wonders who the audience for it really is. "Admittedly, there is something admirable about such an obsessive approach. But how many people will want to listen to six discs of Handel arrangements, two discs of fragments and seven discs of works of doubtful authenticity?," he writes. "It's difficult to imagine anyone who isn't a music historian slogging through the "fragments" discs, where most of the tracks are under one minute and the shortest is 15 seconds."
Still, the set has hit a nerve with Mozart-obsessives. "It is wonderful to see the reaction to this box set, which is the fruit of years of scholarship, planning and curation," Paul Moseley, the director of Mozart 225 tells Brandle. "Mozart's immortal melodies, no less than The Beatles or Abba, are in some way part of all our lives—and this Edition is the perfect way to celebrate that on his 225th anniversary."
While it may seem like a crazy fluke that classical music has overtaken pop music in CD sales, Jordan Passman at Forbes reports that it makes sense. Sales of physical CDs hit a record low of 50 million in 2016, an 11 percent drop from 2015. On the other hand, streaming services and digital downloads for pop music are hitting new highs. Passman points out that while many music listeners are moving to those digital services, classical music fans are sticking by CDs, which are still the standard format for most listeners (anyone who has had iTunes or another music management platform confuse composers, conductors, soloists, orchestras and rearrange movements understands why).
Passman also says this particular collection is selling because of its novelty. "While you could easily carry this entire collection on a thumb drive or upload it to the cloud, there's still a charm and romanticism in the concept of holding the tangible product, especially when it's a collection or anthology," he writes.
And Mozart may stay at the top of the CD charts for a little while longer. So far, the box set has only sold about half of its limited edition run, Goldman reports.