How Many Left-Over Mine-Resistant Vehicles Did Your School Get From the Military?
School police forces also get used military gear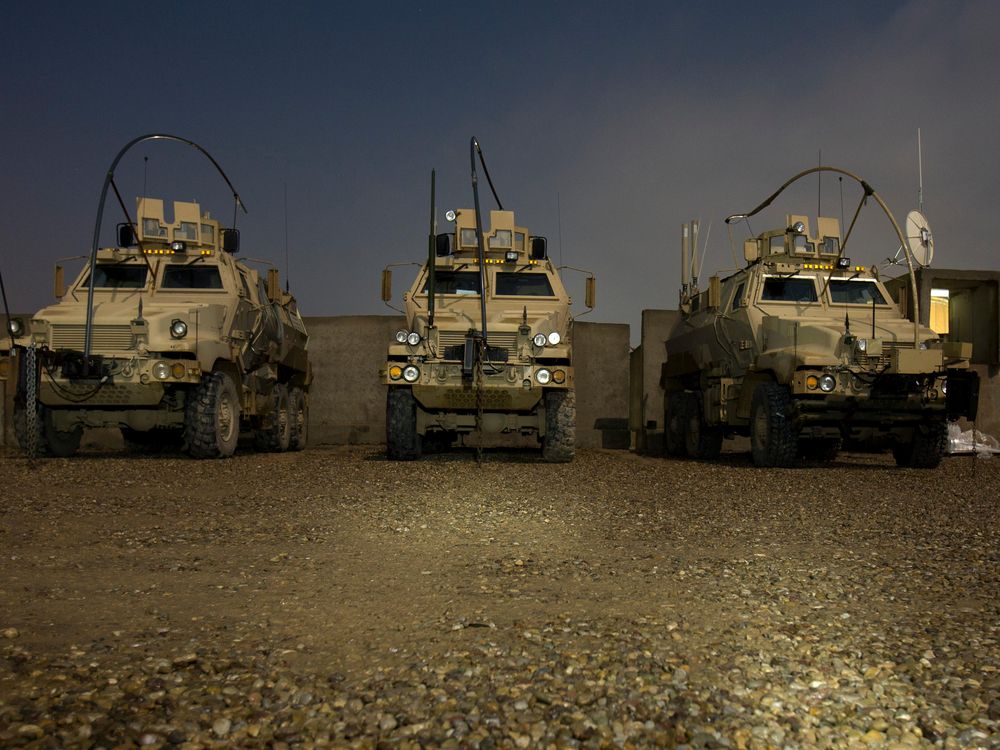 Above is an MRAP, shorthand for "mine-resistant ambush protected" vehicle.
This is the list of schools that acquired MRAPs from the military since 1998 according to documents obtained by the Chronicle of Higher Education:

The Pentagon's 1033 program is a way for police forces to get old military gear on the cheap. Yet the police forces on the receiving end of the 1033 program haven't only been city and state police, but those of universities, community colleges, and liberal arts schools as well, says Politico.
Most of the gear being sold to schools is things like cables, bags and undershirts, the Chronicle's documents show. But there's also a share of combat equipment: M-16s, MRAPs, Humvees and shotguns.
As researcher Peter Kraska told the Chronicle, this kind of kit doesn't make much sense for a university police force:
"The typical college-campus chief of police might say, 'Look, we've had serious incidents occur around the country on college campuses,'" said Mr. Kraska. "The flaw in that thinking is that they are not going to be able to respond, even if they have all of that stuff. Those incidents are usually over very, very quickly"—25 minutes, tops. Longer than that, Mr. Kraska said, and the campus police will be joined by local and state law-enforcement officials, who will have greater capability and firepower..
The Pentagon's 1033 program came under fire recently, after the events in Ferguson, Mo., drew attention to the larger trend towards up-armoring cops. According to U.S. News & World Report, the program has recently faced political pressure from senators.