How to Fold a World Record-Setting Paper Airplane
The secret lies in the design, but having a football quarterback on hand to throw the plane might help you break records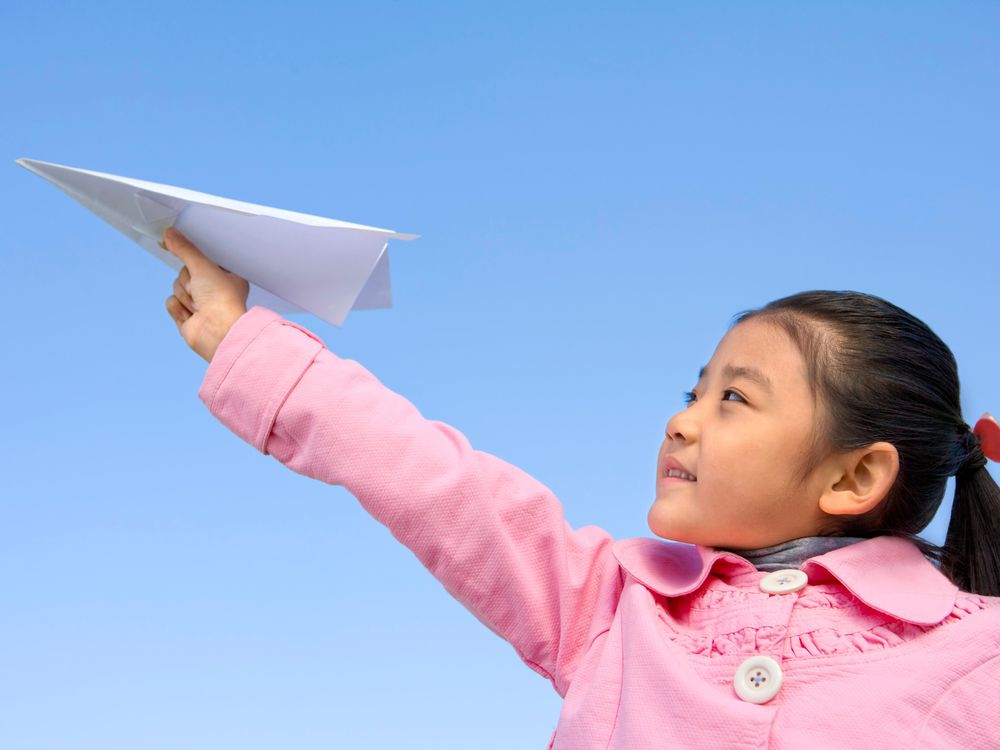 You might think paper airplanes are fun, quick-to-make toys for kids, but there is a world of paper plane–makers who are dead serious about the creation of record-setting planes.
John Collins, The Paper Airplane Guy, has studied both origami and aerodynamics to design planes that set world records. In 2012, one of his designs, thrown by professional football player Joe Ayoob, broke the Guinness world record for the farthest distance flown. Check out the toss in this video (via The Kid Should See This):
The plane flew 226 feet, 10 inches to break the previous record by 19 feet, 6 inches. Collins is the man in the blue-shirt jumping with joy.
So how can you get your mitts on such a fantastic flying paper plane? In his book, The New World Champion Paper Airplane Book, Collins dishes on the design, a glider named "Suzanne." Folding planes isn't just to fill idle time, Collins writes:
Paper airplanes embody the scientific method. Every throw is an experiment. It's a hobby that begs the paper pilot to understand ever more in order to excel. Hypothesis, experiment design, trial, and results—it's all built into every plane and every throw. To play with a paper airplane is to dabble in science, whether you know it or not.
Those serious about paper airplanes know that most strong fliers follow certain scientific rules of thumb: the weight needs to be forward, but swept wings for an "up elevator effect" will give the flight stability. Collins likely knew all this but notes that his Suzanne design is special:
Suzanne, the world-record paper airplane, boasts a series of firsts: the first glider to hold the distance record, the first paper airplane to use changing airspeed to enhance performance, the first plane to use a thrower/designer team, and the first plane to break the record after the run-up-to-throw distance was shortened from 30 to 10 feet. It is a truly amazing aircraft. I believe Suzanne changes the way distance records will be broken in the future. The days of brute-force darts are gone, replaced by the age of true gliders.
The book apparently holds the key to the final shaping steps for Suzanne, but Collins gives a very detailed start to folding the plane in this video (via This is Colossal):
There are some points that novice paper-plane folders should note: a folding tool gives you sharp creases, when folding edges in you need a little "breathing room" (about a millimeter in this case) so that the layers don't bunch up when folded. Symmetry, flat layers and exact lining up of edges are very important.
Also, be warned: If you are hoping for the longest flight time, you'll need a different plane. That world record belongs to the 27.9-second "hang time" achieved by Takua Toda in 2009, notes Robbie Gonzalez for io9.com.