How an Early 19th Century Journalist Took Lincoln to Task for Travel Reimbursement
Lincoln was a congress member at the time but not the only one charging too much for travel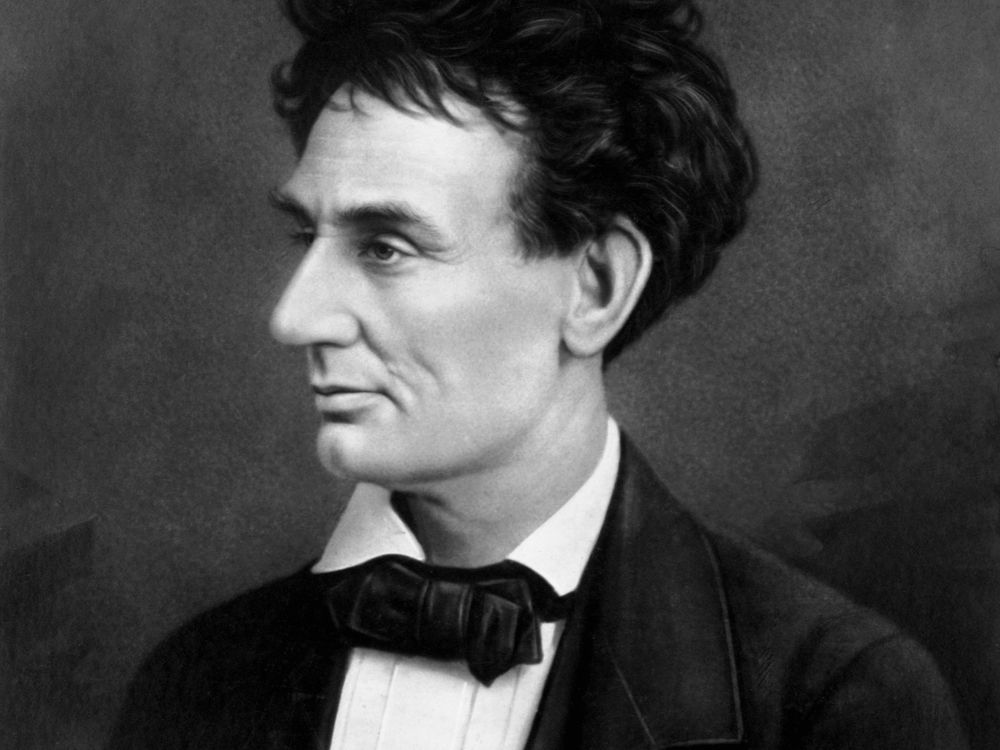 In October 1847, Abraham Lincoln, a new member of the U.S. House of Representatives, left his Illinois house to attend the meeting of the 30th Congress in Washington, D.C. He and his wife traveled by stagecoach and rail and apparently made a stopover in Lexington, Ky., to visit the Todds. It was perhaps that side trip that earned Lincoln a spot on a well-known journalist's list of Congress members who charged an excessive amount for their travel reimbursement. 
For ProPublica, Scott Klein delves into a stellar example of 19th century investigative journalism, where legislators were admonished for charging more than they should have for their travel. Apparently, travel reimbursement was a target for reform at the time. The story ran in 1848 in the New York Tribune and pleads, "Wherefore, we entreat you, men in Congress! to reform the Mileage at this present Session!"
The investigation was led by writer and editor of the New York Tribune, Horace Greeley. The influential man was an abolitionist, fan of Karl Marx, vegetarian and the editor to whom we attribute the phrase "Go West, young man!" (Though it appears he never actually said or wrote those exact words.) In 1948 the Whig party had a temporary vacancy in the House, and they nominated Greeley to fill in for three months. In that time he brought his sometimes scathing eye to the mileage reimbursement given to Congress members for their travel.
It's true that travel in the 1800s was far more difficult that it is today, but since the mileage reimbursement was supposed to be based on "the usually travelled route," Greeley was able to calculate the excess spent on every congressman. Besides, travel had already gotten less arduous. "The 40-cent mileage had been calculated decades earlier to match a pre-1816 congressman's pay rate of $8 a day, assuming he could travel a mere 20 miles per day," Klein writes. "However, thanks to steamships and the increasing prevalence of trains, travelers could go far faster than that."
Still, going after travel reimbursements might seem like a small target. But the numbers Greeley found are worth considering. Klein writes:
Among the accused stood Abraham Lincoln, in his only term as congressman. Lincoln's travel from faraway Springfield, Illinois, made him the recipient of some $677 in excess mileage — more than $18,700 today — among the House's worst. Greeley's findings included a list of historical legends, including both of Lincoln's vice presidents — Hannibal Hamlin, who took only an extra $64.80 to go between Washington and Maine, and Andrew Johnson, who got $122.40 extra to get to the Capitol and back from Tennessee. Daniel Webster received $72 extra for travel to and from the Senate from Massachusetts. John C. Calhoun and Jefferson Davis were recipients of an extra $313.60 and $736.80, respectively, for round-trip travel from South Carolina and Mississippi. The excesses tracked roughly according to distance from Washington. Isaac Morse, a Democrat from Louisiana whose journey comprised some 1,200 miles by postal route, received 2,600 miles in mileage from the House.
Even today the money spent is notable: A 2010 article in The Wall Street Journal reports that members of the House received between $375,000 and $625,000 in per diem cash during the previous two years. And ProPublica notes that there is no system for tracking these expenses and no censure for funds not returned. However, Klein notes that mileage today is part of each congress member's overall budget. 
To be fair, Greeley's investigation wasn't really targeting Rep. Lincoln personally, but rather attacking what he saw as a wasteful, outdated system. Certainly, Lincoln was able to go on and win his campaign for president. An excess mileage request would have been forgotten given all the other problems that politicians and writers would put on his sholders.