How Do Doctors Care for Prisoners on Hunger Strike?
With individuals prepared to die for a cause, hunger strikes present difficult ethical questions for physicians whose duty is to care for prisoners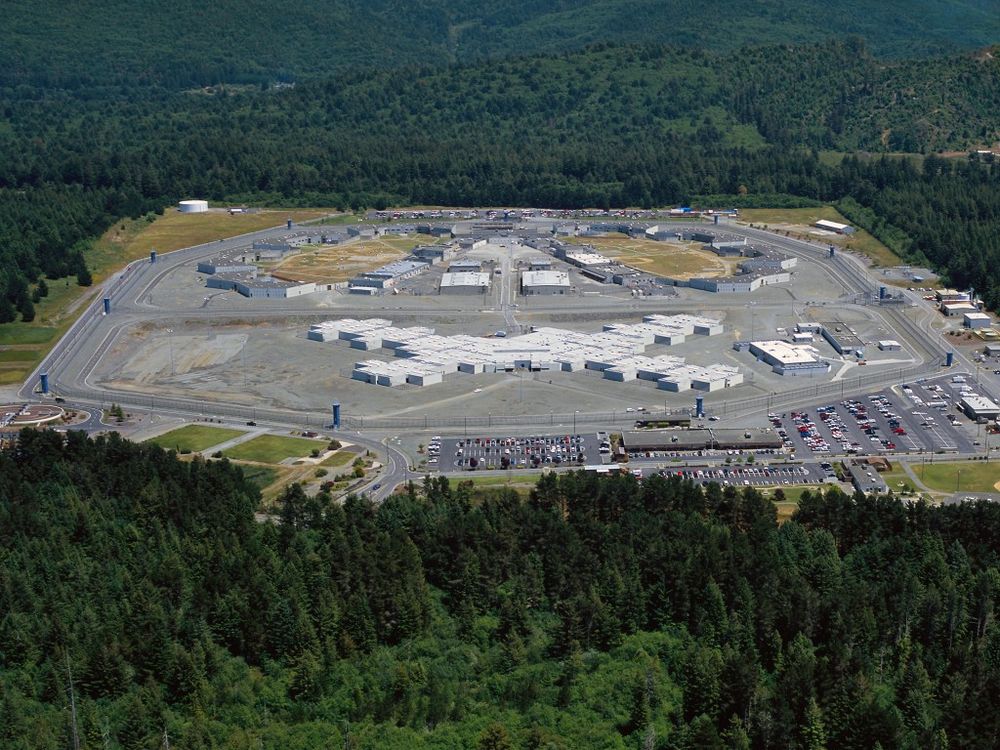 Thirty-thousand prisoners in California refused breakfast and lunch on Monday at the start of a system-wide prison strike protesting isolation policies at Pelican Bay Prison. Ramadan also started on Monday, so that initial count may go down as officials determine who is striking and who is participating in the month-long fast.
In the United States, a hunger strike isn't officially recognized until the prisoners have refused nine meals, going 72 hours without food. An article in the Harvard Human Rights Journal explains:
Why have policymakers chosen a seventy-two hour period? The medical effects of hunger strikes help interpret this period of observed fasting. If the individual is well nourished when the hunger strike starts, then the risk of death from malnutrition occurs about six to eight weeks after starting a complete fast. If the individual is refusing both fluids and food, then deterioration is expected rapidly, with risk of death as early as seven to fourteen days. Deterioration of muscle strength and increased risk of infection can occur within three days of fasting. Furthermore, many individuals who commence fasting do not start in a healthy condition, and medically compromised individuals can die as early as three weeks after the beginning of the fast.
The Los Angeles Times describes the isolation policies that the California prisoners object to:
"The protest was organized by a small group of inmates held in solitary confinement at Pelican Bay State Prison near the Oregon border. Their complaints focus on policies that put inmates in isolation indefinitely, some for decades, if they are suspected of having ties to prison gangs.
They want a five-year limit on such isolation. They also seek education and rehabilitation programs and the right to make monthly phone calls.
Last year, corrections officials began releasing inmates from isolation who showed no evidence of gang-related behavior. Nearly half of the 400 prisoners reviewed so far have been returned to the general inmate population."
Prisoners went on a 20-day hunger strike over the same issues two years ago. In a California Department of Corrections and Rehabilitation (CDCR) report from September of 2011, the agenda noted that the "department recognizes there are issues in the gang validation process" and that "decisions to implement some changes in property and clothing to the Pelican Bay inmates were made and revisions to the validation procedures are underway." But even in 2011, officials were expecting another strike from the prisoners.
With individuals literally prepared to die for a cause, hunger strikes present difficult ethical questions for physicians whose duty is to care for prisoners. The World Medical Association, an international group of physicians, came up with a Declaration on Hunger Strikers in 1991, which details principles and guidelines for physicians dealing with hunger strikers. For instance: "Forced feeding contrary to an informed and voluntary refusal is unjustifiable. Artificial feeding with the hunger striker's explicit or implied consent is ethically acceptable." (Force-feeding does still occur, as during another prison hunger strike at Guantanamo Bay.) The declaration encourages doctors to make sure that strikers are mentally capable of understanding what they're doing and that they're not being coerced into fasting. But it also emphasizes the importance of respecting the wishes of the patient—even when that means "not forcing treatment upon competent people nor coercing them to stop fasting."
More from Smithsonian.com:
Eastern State Penitentiary: A Prison With a Past
Prisoners Have Some Ingenious Ideas on How to Make the Most of Tiny Apartments