This Cuban Cartoonist Drew the Cold War for MAD Magazine
The Black Spy and the White Spy have been chasing each other around in MAD Magazine for 56 years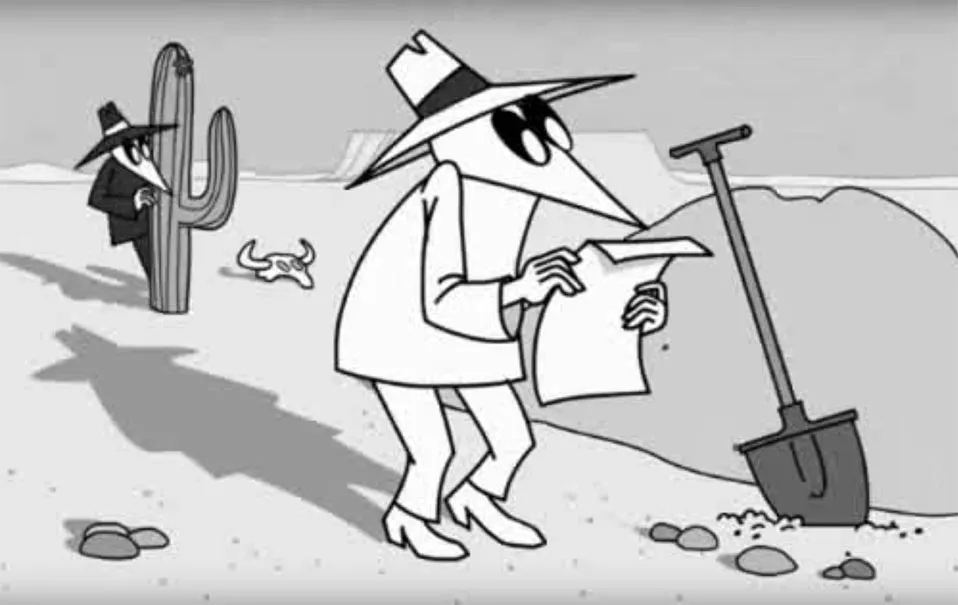 It took a Cuban illustrator to really capture the essence of Cold War intelligence and counter-intelligence for the MAD-reading public.
After penning one too many cartoons that were critical of Fidel Castro, Prohías — who was a prominent cartoonist and illustrator in his home country — headed for New York, writes Eric Grundhauser for Atlas Obscura. At the time, he didn't speak a word of English.
"In New York, Prohías took work in a factory during the day, while working up his illustration portfolio at night," Grundhauser writes. He changed the appearance of one of his characters from the strip he published in Cuba, El Hombre Siniestro, and gave him a counterpart: Spy vs. Spy was born.
"In 1960, just months after moving to the city, Prohías, along with his daughter Marta who acted as an intepreter, walked unannounced into the offices of MAD Magazine," Grundhauser writes. "The editors were skeptical of the artist, but his silly spy gags won them over, and he had sold three of the strips to the magazine before leaving that day."
His reason for going to MAD with his idea, writes scholar Teodora Carabas: he liked the magazine's name.  The Black Spy and White Spy have been a fixture in MAD ever since, appearing in the magazine's Joke and Dagger Department. The strip's appeal, which was one of the artist's signature strengths, was partly its silence, writes Grundhausen. Like El Hombre Siniestro ("The Sinister Man"), the spies' adventures were wordless, violent and hilarious, drawn in a dramatic style. Many of the jokes aren't outwardly political, he writes, but  Prohías said El Hombre was inspired by "the national psychosis of the Cuban people."
That style translated well to an America in the throes of the Cold War.  The themes were espionage and skullduggery, but the slapstick gags, which always kill a spy at the end of the comic, were crude enough to fly below the radar of censorship, writes Carabas.
Further, the black-and-white nature of Spy vs. Spy (a beautiful Grey Spy was added early on, creating even more conflict between the others) made it stand out from other comics of the period, like Wonder Woman and Superman, who are both the colors of the American flag.
In contrast, the two-tone world of Spy vs. Spy "emphasizes the strip's take on ready-made formulas and their potential for propagandistic use," she writes. The two spies chase each other endlessly and "to no apparent effect other than their reciprocal harassment."
They look black and white, but it really doesn't matter which is which.