How 1950s America Shaped 'The Nutcracker'
It took the marketing insight of a Russian choreographer to make it all happen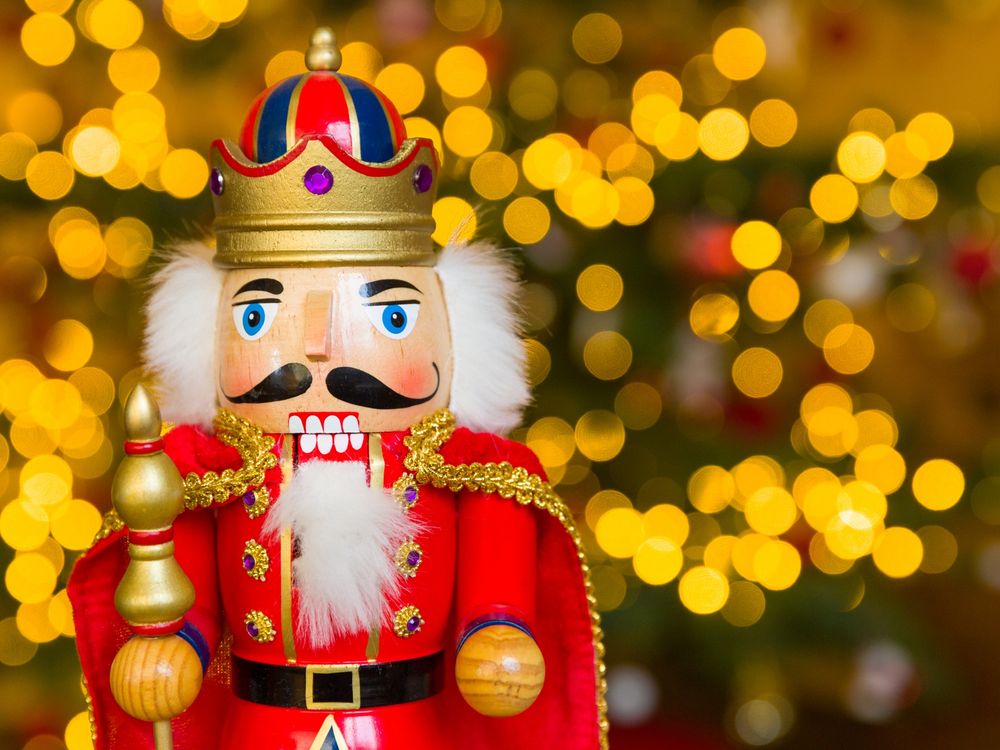 The Nutcracker made its world premiere in St. Petersburg, Russia, on this day in 1892. It wasn't a huge success, although Tchaikovsky's "Nutcracker Suite," a 20-minute selection of music from the score he wrote for it did become popular. But the ballet's big success still lay in the future–during the Cold War, when the Russian ballet, thanks to a Russian choreographer, became an American Christmas tradition.
"People flock to see The Nutcracker because it is as much a part of the Christmas tradition as Santa Claus, appealing even to those who aren't ballet fans but know the story and Tchaikovsky score," wrote Theresa Agovino for Crain's New York Business in 2013. Then, as now, ballet companies around the country relied on this Christmas tradition to bring in significant chunks of their income for the year–up to 40 percent in some cases.
But how did a middlingly successful ballet with an admittedly great score become a classic performed by ballet troupes around North America? The answer lies with George Balanchine, a Russian-American ballet-dancer-turned-choreographer who helped make ballet popular in North America.
Balanchine had been working in ballet in the United States for many years when his company, Ballet Society, performed a version of The Nutcracker in New York in 1955 that became the template and inspiration for all versions performed across North America in the decades since. A less ambitious version of The Nutcracker based on the "Nutcracker Suite" had been performed in the U.S. in 1938, and a successful full-length version in San Francisco in 1944, but neither had caught on the way Balanchine's New York version did, writes scholar Catherine Gunter Kodat. However, the San Francisco version did give Balanchine the idea of doing his own version, similar in a lot of ways to the version he had danced in as a young ballet artist in Russia.
"Act One centers on a little girl named Marie, who through the conjuring of her godfather, Herr Drosselmeier, encounters a nutcracker doll who becomes a prince, a Christmas tree that grows like Jack's beanstalk, toy soldiers battling mice, and a blizzard," writes Laura Jacobs for Vanity Fair. "Act Two alights in the Land of Sweets, where the Sugarplum Fairy reigns."   
Ballanchine's version became a huge success, partially because of his choreography and overall vision for the production, partly because it was televised in 1957 and 1958, making it a national tradition, and partly because it catered to the sensibilities and anxieties of Cold War America, by creating a cultural experience reflecting the social norms of the time.
"Balanchine's The Nutcracker is a tribute to idealized middle-class family life," writes Kodat. "Fathers dance with their daughters with gentle ceremony and decorous affection; mothers come to the rescue of sons left without a dance partner; children squabble and their parents smooth things over; and, most important, the pleasures of holiday feasting are presented unalloyed by working-class anxiety or upper-class decadence."
While previous versions of The Nutcracker had engaged with the weirdness of the story that inspired it and unsettling, possibly pedophilic characters like Herr Drosselmeier,  Balanchine produced a version that said "there is nothing foolish or hypocritical or ridiculous, let alone sinisterly Freudian, about the joys of family life and conspicuous consumption." In 1950s America, that was the message–and the ballet–that stuck.