The House Where 'Winnie-the-Pooh' Was Written Is for Sale
The 9.5-acre estate was once home to Christopher Robin and A.A. Milne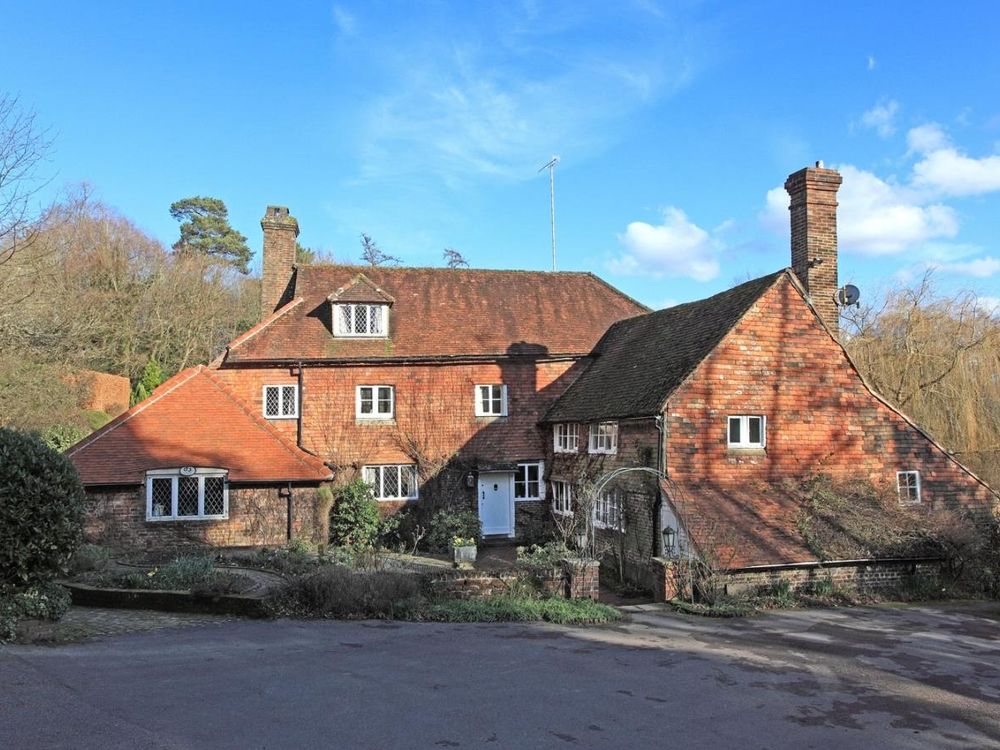 Did you ever dream of exploring the Hundred Acre Wood with Piglet or chilling at Pooh Bear's adorable house? If so, you're not alone: A.A. Milne's Winnie-the-Pooh books are still beloved classics nearly a century after their publication. Now, reports Michael Schaub for the Los Angeles Times, the house where the books were written is for sale.
Cotchford Farm, where Alan Alexander Milne lived with his family and penned Winnie-the-Pooh, The House on Pooh Corner and his other classics, is on the market in England. Featuring a renovated country house and 9.5 acres of property, the East Sussex estate is classically English—and even more so because of who once owned it.
Savills, the real estate firm selling the property, says that the house has six bedrooms and four reception rooms. It was originally built in the mid-16th century. As Schaub notes, the home played host to evacuated families during World War II, and it was later owned by Rolling Stones guitarist Brian Jones who died there in 1969.
The estate includes an apple orchard, a summer house, a swimming pool, landscaped gardens and even a statue of Christopher Robin. That's fitting as the real Christopher Robin, Christopher Robin Milne, once resided in the home, and his stuffed animals served as fodder for his father's stories in the years after World War I.
Perhaps most intriguing is the house's proximity to what Milne characterized as the "Hundred Acre Wood." In real life, the fabled forest was based on Ashdown Forest, a one-time medieval deer hunting forest that is now protected land. The forest now promotes self-guided "Pooh Walks" for visitors that include jaunts to the "Pooh Sticks Bridge" where Winnie and Piglet threw sticks into the water. That bridge, where the real-life Christopher and his nanny played the game, is in close proximity to the property for sale.
Milne, who had built his literary career on plays and detective stories, soon found himself writing almost exclusively for children after what began as a short poem published in the magazine Punch soon became a phenomenon. It's a legacy that he felt overshadowed his more important work, and his son, too, was hounded by his father's bear for the rest of his life. As the real-life inspiration for Winnie-the-Pooh, he was forced to participate in its publicity and was harassed by people who couldn't separate literature from reality.
Fame came at a price for the Milnes. And the home's eventual buyer will pay a price, too: The asking price is $2.38 million. But for anyone who still dreams of heffalumps, woozles, Eeyore's gloomy place or a pot of delicious honey, living in Milne's magical abode might just be worth the whole honey pot.