House Where Lincoln Died to Close for Renovations
The Petersen House, across the street from Ford's Theatre, will undergo preservation work to keep it as a museum of the president's final moments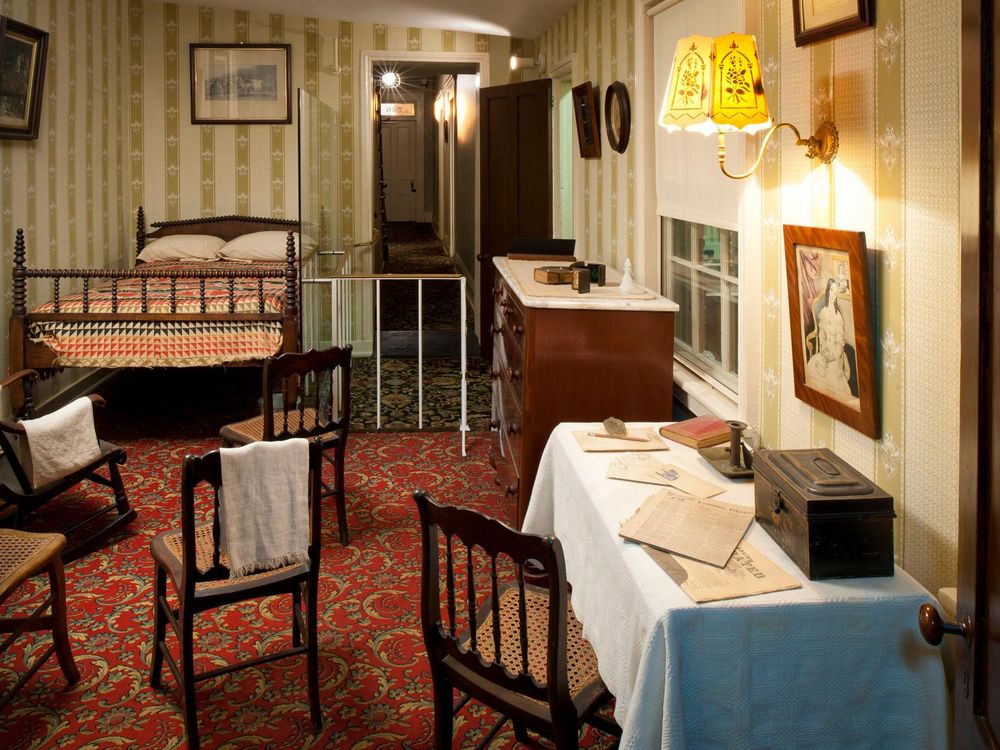 The building where President Abraham Lincoln spent his quiet final hours will close at the end of this years for six months of renovations, according to a National Park Service press release.
The Petersen House is located directly across from Ford's Theatre, the Washington, D.C., playhouse where Lincoln was shot in the back of the head by John Wilkes Booth on the night of April 14, 1865. The wounded Lincoln was carried across 10th Street to a house owned by German tailor William Petersen.
"I imagined the theater doors across the way bursting open and the shouting, frenzied audience of 1,500 flooding Tenth Street," historian James Swanson wrote in Smithsonian magazine for the 150th anniversary of the assassination in 2015. "I could see in my mind's eye the unconscious president as he was carried into the street. I pictured how a Petersen House resident opened the door at the top of the staircase and shouted, 'Bring him in here!' and how the soldiers carried him past the very spot where I sat."
Unable to treat such a serious wound, Lincoln's doctors, cabinet secretaries and fellow onlookers just watched and waited as he died early the next morning in a bed too short for his tall frame in the house's back bedroom.
The Petersen House continued on as a boarding house and home for a time. Later, it became an office and a private museum before it was purchased in 1933 by the National Park Service, which has owned the building ever since. The house has been restored to its appearance in 1865. The back bedroom where Lincoln died is recreated in full (though the bed itself is now in a Chicago museum). Today, visitors can tour Ford's Theater and a museum and then cross the street to visit Petersen House and a shiny educational addition built in the adjoining rowhouse.
However, decades of tourist visits takes its toll, and the National Park Service and Ford's Theatre Society have announced plans to close the Petersen House starting Christmas Day to work on preserving the building. As Michael E. Ruane reports for the Washington Post, the house will be decked out in historically accurate wallpaper and furnishings, and the all-important fire-suppression system will be replaced in the building, which was constructed long before fire codes existed.
The Petersen House is anticipated to open again in June 2018.