Houghton Mifflin Once Sued Another Publisher on Behalf of Hitler and Mein Kampf
Rival versions of the book once vied for American readers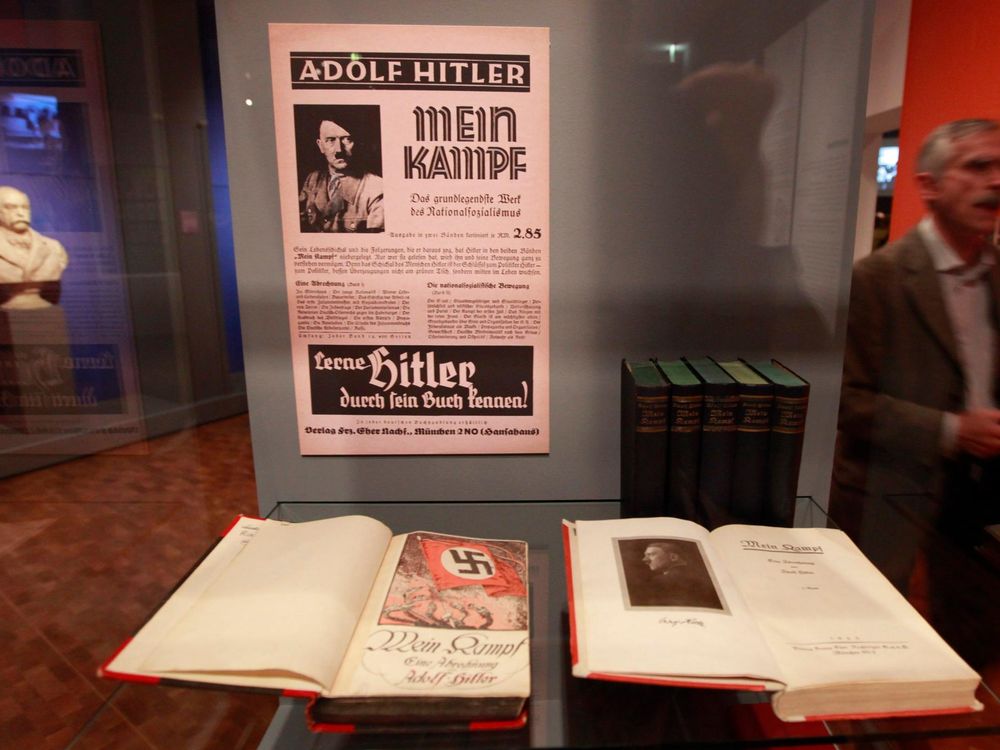 Despite being one of the world's most notorious books, Mein Kampf isn't exactly known as one of the most coherent or readable. John F. Ptak of JF Ptak Science Books reports that one attempt to cut the book down to an easily-digestible size led to a strange legal situation — a lawsuit filed by Houghton Mifflin on behalf of Adolf Hitler's bestseller.
In 1939, Hitler had already been in power in Germany for six years and was gaining a reputation for his brutal subjugation of Germany's Jewish population and a hunger for empire. Nonetheless, some in America still regarded him as a crackpot or a comically overstated politician. In an interview for The Atlantic, author Andrew Nagorski noted that though many journalists made dire warnings about the dictator's long-term plans, other reporters downplayed his seriousness in the American press.
Nonetheless, writes Ptak, American publishers rushed to gain rights to Hitler's manifesto, Mein Kampf in the 1930s. He notes that Houghton Mifflin released all 270,000 words of the book (that's approximately 1,080 manuscript pages). When a rival publisher, Noram Publishing Company, released a 32-page tabloid edition of the book complete with maps and commentary, writes Ptak, Houghton Mifflin sued to protect their rights.
Ultimately, writes Ptak, Houghton Mifflin prevailed in court and the rival Mein Kampf publishers had to destroy 500,000 copies of the summarized book. In an essay on the book's publication history, historian Dan Stone writes that Houghton Mifflin also defended their American copyright in other lawsuits, but promised they'd donate all profits to German refugees.
This year the book, banned for years in Germany, will again rear its ugly head as its copyright expires. In January 2016, a controversial critical edition of the book will be published in Germany.