Hong Kong Is Giving Away 500,000 Free Plane Tickets
The government hopes to boost tourism in the wake of the pandemic and civil unrest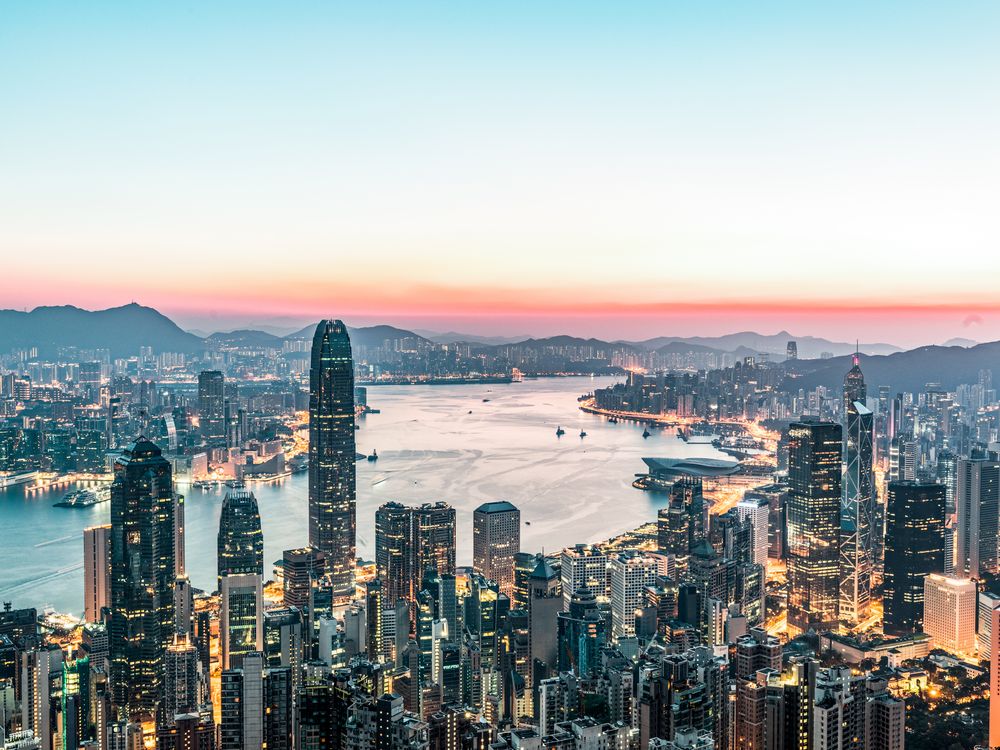 Hong Kong implemented some of the world's strictest safety protocols during the Covid-19 pandemic. Now, the tourism board hopes a new plan, called "Hello Hong Kong," will entice visitors to come flooding back. Over the next six months, Hong Kong will give away 500,000 free round-trip airline tickets to tourists, the government announced in a statement. 
John Lee, the chief executive of Hong Kong, unveiled the giveaway at a launch event earlier this month. "This, ladies and gentlemen, is probably the world's biggest welcome ever," he told the crowd, per the Washington Post's Joyce Lau.
The tickets will be available via three airlines: Cathay Pacific, Hong Kong Airlines and HK Express. According to CNN's Lilit Marcus, the arrangement will cost the government approximately $250 million.
If you're hoping to snag a free trip, patience is key. Tickets will be released via lottery in three waves: Starting in March, travelers in Southeast Asia can apply, followed by residents of mainland China in April. The giveaway will open to other countries around the world beginning in May. 
Finally, a small portion of the tickets will go to Hong Kong residents traveling elsewhere, reports Condé Nast Traveller's Connor Sturges. The tourism board will also be giving out vouchers for visitors to use toward food, drinks or public transportation.
The giveaway is tied to a pandemic relief package from 2020, when the government purchased the tickets in an effort to keep the free-falling travel industry afloat. Now it's using those purchases to help jumpstart tourism. 
Even before the pandemic, tourism had declined due to civil unrest in the region. In 2019, Hong Kong saw widespread pro-democracy demonstrations protesting the erosion of the Chinese territory's autonomy. The following year, China imposed a national security law giving authorities "wide latitude to criminalize speech and stifle dissent in a territory once known for its independent courts and freewheeling legislature and newspapers," write the New York Times' Mike Ives and Zixu Wang. Many who were arrested are now standing trial.
About 65 million travelers came to Hong Kong in 2018, according to the Washington Post. In 2019, amid protests and government crackdowns, only 56 million visitors arrived. That number dropped to less than 100,000 in 2021, then rose to 600,000 in 2022.
Fred Lam, the CEO of Hong Kong's airport authority, thinks the giveaway could have a cascading effect, encouraging other travelers to purchase tickets. "We hope those who received the tickets will bring two to three more friends and family with them," he said at the launch event, per CNBC's Vivian Kam.
​​Gary Ng, an economist at Natixis, told the Washington Post that the new scheme is a "good start," but its success will depend on whether travelers find Hong Kong to be an enticing destination.