Hobby Lobby Hands Over 5,500 Illegally Imported Artifacts
In 2010, the arts-and-crafts retailer purchased thousands of cultural artifacts smuggled from Iraq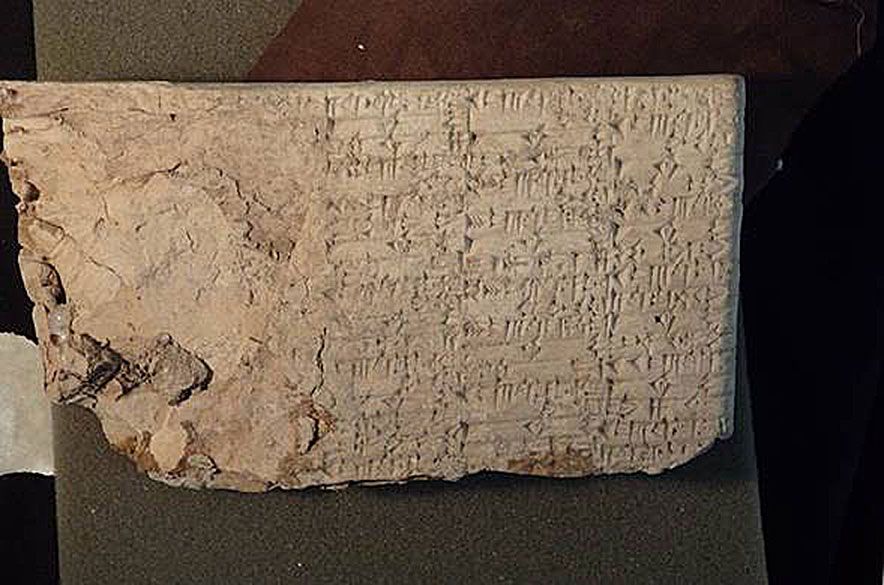 Big-box arts and crafts retailer Hobby Lobby will surrender some 5,500 artifacts it purchased illegally and pay $3 million after federal prosecutors filed a civil complaint in New York yesterday, reports Dan Whitcomb at Reuters.
The objects are believed to come from Iraq, where they were smuggled into other Middle Eastern countries. In 2010, they were sent to the United States falsely labeled as clay tiles.
"The protection of cultural heritageinde is a mission that HSI (Homeland Security Investigations) and its partner U.S. Customs and Border Protection take very seriously as we recognize that while some may put a price on these artifacts, the people of Iraq consider them priceless," Angel Melendez, special agent in charge of Homeland Security Investigations, says in a statement.
The items include 144 cylinder seals, used to roll decorative images onto clay, as well as clay bullae, which were used to create wax tokens to authenticate documents. The majority of the items are cuneiform tablets. Cuneiform is a type of writing developed about 6,000 years ago in what is now southern Iraq, Smithsonian.com's Anne Trubek reports. Over time, the writing, which looks like a series of lines and triangles impressed into palm-size pieces of wet clay, was used for over a dozen ancient languages, much like the Roman alphabet for most European and Romance languages.
So, why was a craft chain buying ancient Iraqi artifacts in the first place? Whitcomb reports that company president Steve Green is the founder of the Museum of the Bible, now under construction in Washington, D.C. He began acquiring artifacts for the museum, including the forfeited items, in 2009.

While Hobby Lobby maintains it was ignorant of artifacts origins, Alan Feuer at The New York Times reports that many red flags were brought to the company's attention. For example, in 2010, an expert on cultural property law hired by the company said the artifacts might be looted and that not verifying the chain of ownership of the tablets could be a violation of the law. The company's representatives also never spoke directly to the dealer who owned the artifacts, instead working through an intermediary. But the company went ahead with the deal, wiring money to seven private bank accounts. The items, falsely marked as tiles originating in Turkey, were then shipped to three corporate addresses in Oklahoma. A final shipment, claiming to be from Israel, was later shipped to a Hobby Lobby address in 2011, writes Derek Hawkins of the Washington Post.
Feuer reports that the Department of Justice will post an online notice giving the artifacts owners 60 days to submit claims. After that, the Iraqi government will also be allowed to submit a claim. Along with relinquishing the artifacts and paying $3 million, Hobby Lobby will also be required to describe in detail any antiquities purchased over the next 18 months and improve its internal system for acquiring artifacts.