Hoard of Gold Coins Found in California
In what can only be described as every child's dream, a couple in California found treasure buried in their backyard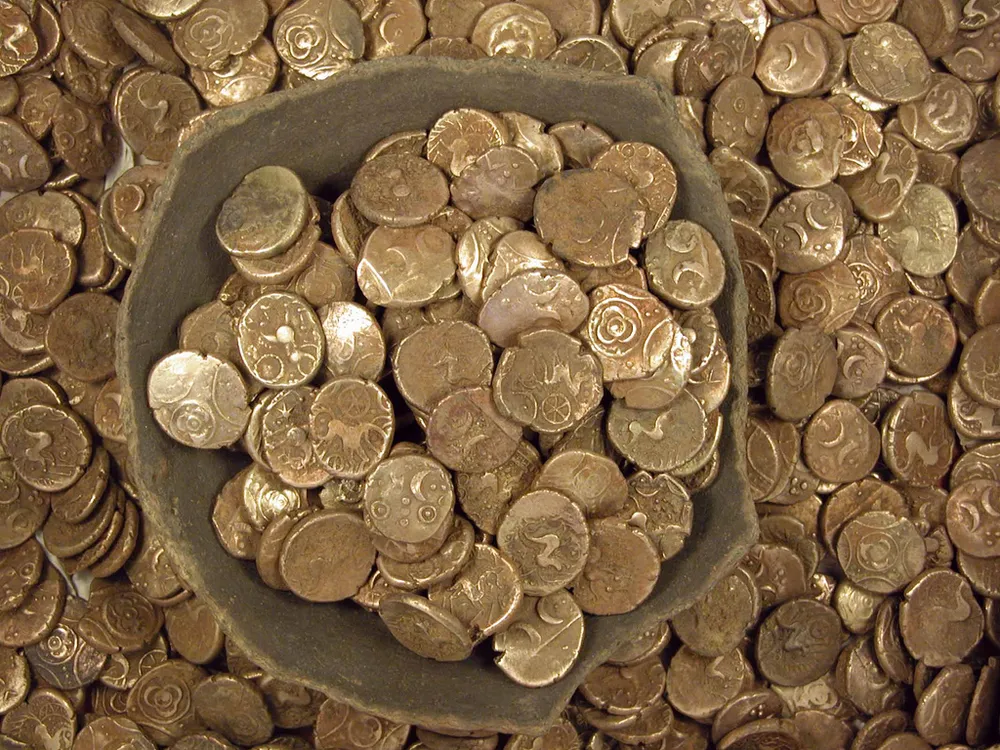 In what can only be described as every child's dream, a couple in California found treasure buried in the backyard. The still unidentified pair was out walking the dog when they found a rusted can poking out of the ground. When they opened it, they found a collection of $20 gold coins from the mid- to late 19th century. Experts are currently estimating that the collection could sell for as much as $10 million.
Hoards of coins are a much more common find in parts of the British Isles than here in the U.S.. In the U.K. and Ireland, some of the hoards date as far back as the Bronze Age. Many of these hoards of buried coins and jewelry dated from periods of war or strife.  
There have been a few examples of similar stockpiles in the United States, but it's extremely rare to find treasures like this actually buried in the ground. Some hoards of old coins have been found in bank vaults—not exactly a surprising place for old coins to be. Some, including the MidWest Mega Hoard of nearly 1.75 million coins and the Redfield Hoard of hundreds of thousands of silver dollars, were found in the walls of houses after their owners' deaths. The owners of the Redfield Hoard actually went so far as to build a false wall to hide their treasure.
At least one man, George Bouvier of Montana buried part of his substantial fortune in coffee cans under his house (in addition to hiding the treasure in his walls).
The lucky California couple plans to sell almost all of the coins, using the proceeds to give to charity and keep their home and property where the coins were found.