Explore the High Fashion of Exploration
From the Arctic to the Moon, a new exhibit shows how the outfits of exploration have impacted the outfits of the runway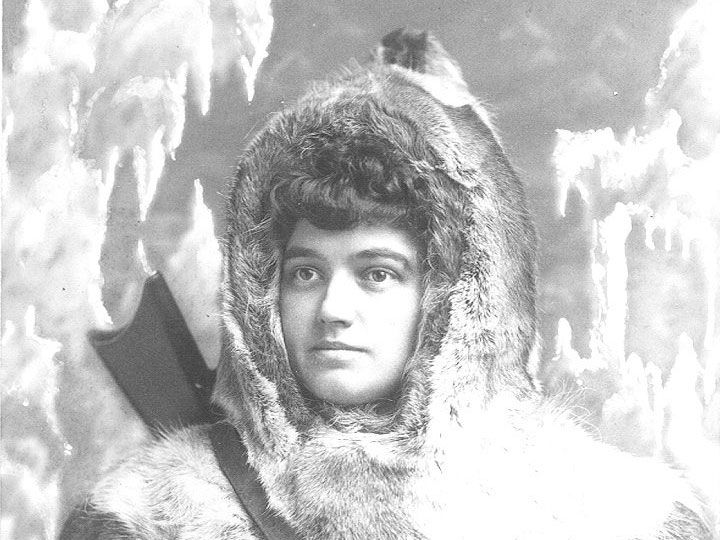 Back when American explorers Frederick Cook and Robert Peary were racing to reach the North Pole, the men smartly studied the ways that the native Inuit people survived the harsh cold so they wouldn't end up like the failed expeditions of their predecessors. One tool quickly adapted by the men was a warm, waterproof article of clothing with a fur-lined hood called an anorak or a parka. The clothing has since been embraced by skiers and soldiers alike and has become a staple of cold-weather fashion in cities far from the Arctic (last year the New York Post even ironically proclaimed a $4,000 Italian parka "the summer's hottest coat").
The innovative coat is one example of how clothing worn and observed by voyagers in extreme environments has made its way onto the runway, writes Laird Borrelli-Persson of Vogue. Now, a new exhibit, "Expedition: Fashion from the Extreme" at the Museum at the Fashion Institute of Technology is highlighting this rich history by considering how clothing and materials inspired or designed for exploration has been adopted by the fashion industry.
Take the iconic safari outfit. With its lightweight, light-colored fabric that keeps you cool even in intense heat, it was perfect for British soldiers in the empire's various desert and tropical colonies. Adopted by wealthy travelers and immortalized in films like Out of Africa, the tan colors and loose, draping lines of the outfits later turned heads on the runway in designer Yves Saint-Laurent's line.
The voluminous down jacket follows a similar narrative. Patented by sportsman Eddie Bauer in 1940, it was designed to be warm, yet breathable for his mountain-climbing adventures, notes Rosemary Feitelberg for WWD. Decades later, the jacket hit mainstream popularity after being embraced by the hip-hop movement in the 1990s, which dubbed them "puffers."
This is the first major exhibition to explore how designers draw inspiration by the clothing that outfits people in extreme environments, according to the press release, and yes, it also includes a tribute to the shiny spacesuits and relentless optimism of the Space Age. After all, the final frontier of extreme climates did inspire a whole slew of fashion trends.
"Expedition: Fashion from the Extreme" is on view until January 6.