Black and Female Circus Artists Take Center Ring in New Museum Show
"Circus! Show of Shows" at the U.K.'s Weston Park Museum reveals how the circus was shaped by diverse groups of performers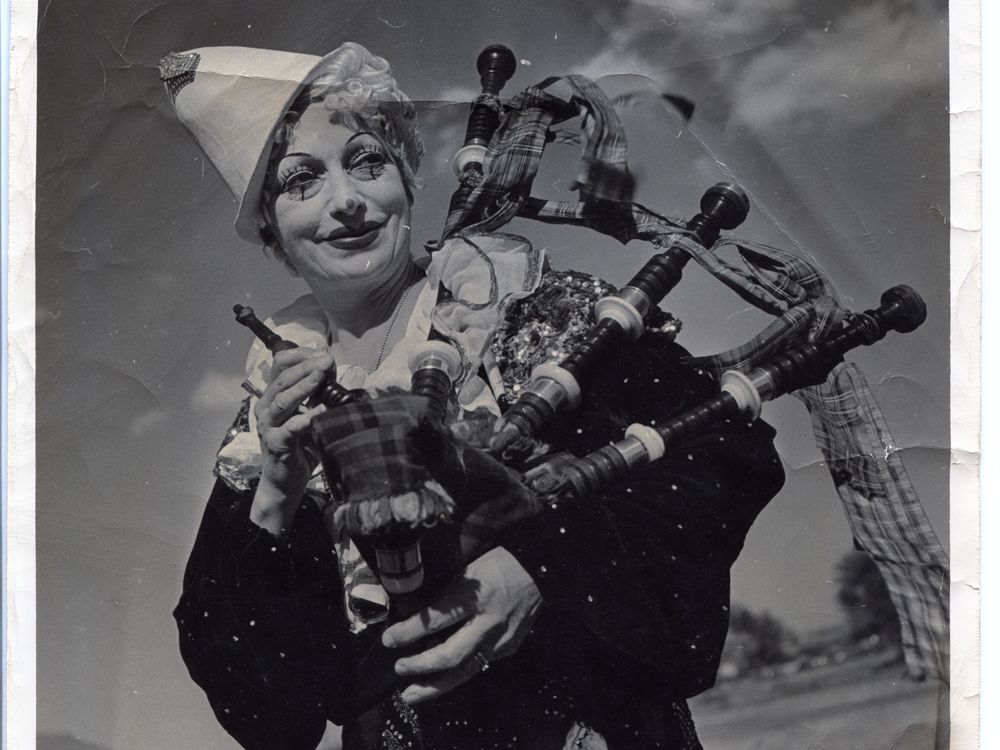 In 1879, the artist Edgar Degas attended a performance at the Cirque Fernando in Paris where he was dazzled by an acrobat known as Miss La La.
Born in Prussia to a black father and white mother, Miss La La—real name Olga Kaira—was a star of the European circus in the late 19th century. As part of the sensational act that made her famous, she would dangle from a trapeze while clenching a suspended canon in her teeth. For the grand finale, the canon was fired—with Miss La La still biting down.
Degas studied Miss La La with the same appraising eye that he fixed upon the young ballerinas whom he painted obsessively. He returned to the show three more times to sketch Miss La La, capturing the contortions of her body, her elegance, her strength. The final painting, "Miss La La at the Cirque Fernando," does not depict Miss Lala's famed canon act, but instead shows her being pulled up to the ceiling by a rope that she grips in her astonishingly powerful jaws. Degas rendered Miss La La as her audience would have seen her: from below, soaring through the air.
"Miss La La at the Cirque Fernando" is the centerpiece of Circus! Show of Shows, a new exhibition at the Weston Park Museum in Sheffield, England. The exhibition celebrates the lesser-known histories of the circus, with a particular focus on women and black performers who, like Miss La La, found an unusual degree of independence and professional success in the ring. Circus! Show of Shows also highlights the genre's little known, but formative ties to the United Kingdom; this year, in fact, marks the 250th anniversary of the circus in Great Britain.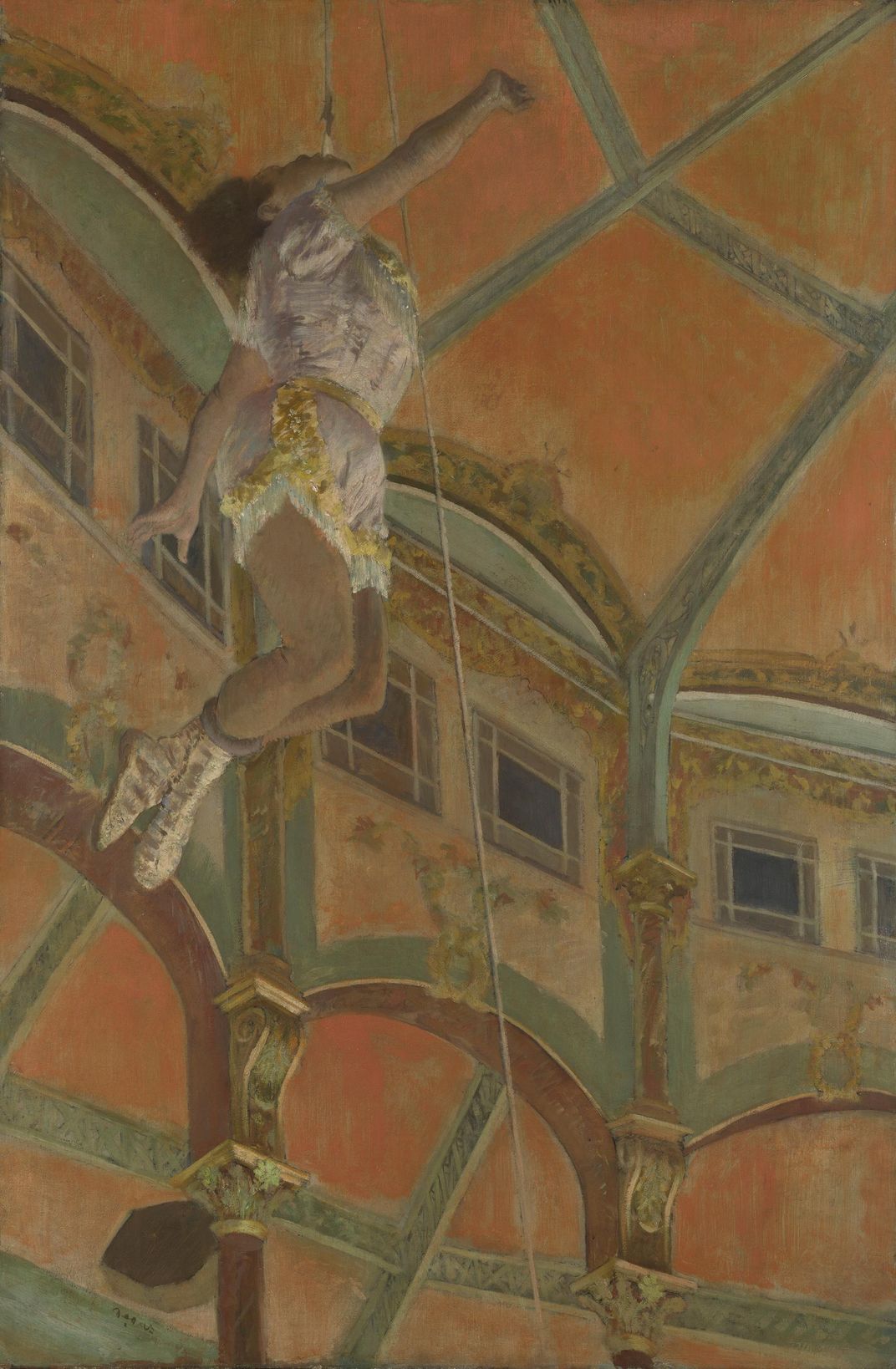 "Circus was not a middle-aged white man in a clown suit with a red nose," says Vanessa Toulmin, curator of the new exhibition and a circus aficionado with multi-faceted expertise; she is not only the founder of the National Fairground and Circus Archive at Sheffield University, but also produces circus shows.
"What we want to do," she adds, "is demonstrate the journey that circus has made."
Though it is now synonymous with iconic American showmen like P.T. Barnum, the modern circus can be traced back to an 18th-century Englishman named Philip Astley. During his military service, Astley became an expert equestrian and after he transitioned back to civilian life, he began performing his equestrian tricks to the public. Soon, he expanded his act to include tumblers, acrobats and rope-walkers. Some of these performance arts had been practiced since ancient times, but Astley is credited as the first person to combine them into a single show.
"He put those [performers] into a 42 foot ring, which is the same diameter of the classic circus today," explains Toulmin. On display at the Weston Park Museum are a number of relics from the circus's early years in England, including posters from Astley's show.
From the start, women played an important role in the spectacle. Astley's wife, Patty, also a skilled rider, would regale audiences by galloping about on a horse with a swarm of bees buzzing around her hands like a muff. Within the circus ring, women were granted freedoms that would have been unthinkable in broader Victorian society. Because they were athletes, they wore short costumes that revealed their arms and legs. And in a culture that emphasized women's domesticity, female circus performers were hard at work.
"Women could be circus proprietors, they could have their own income," Toulmin says. "The circus allowed a space far earlier than other forms of entertainment to do that."
Circus! Show of Shows displays a number of artifacts that illuminate the stories of these pioneering female performers. There is, for instance, a 1940s photo of Lulu Adams, a British woman who became one of the first female clowns to appear in major circuses in both the U.K. and America. In the black-and-white image, Lulu stands with a bagpipe slung over her shoulder—she could play several instruments—and she is decked out in her clown costume: a curly wig, a ruffled collar, her face painted with bright lips, exaggerated eyelashes and a dot on her nose.
Another woman profiled is Renée Bernard, better known by her stage name Koringa. Bernard was born in France, but posed as an Indian mesmerist; her signature act involved putting crocodiles into a "trance" and trotting over their heads. Circus! Show of Shows includes both a photograph of a smiling Koringa and a 1939 program that features an eerie illustration of her disembodied face, which hovers over two white crocodiles with gaping jaws.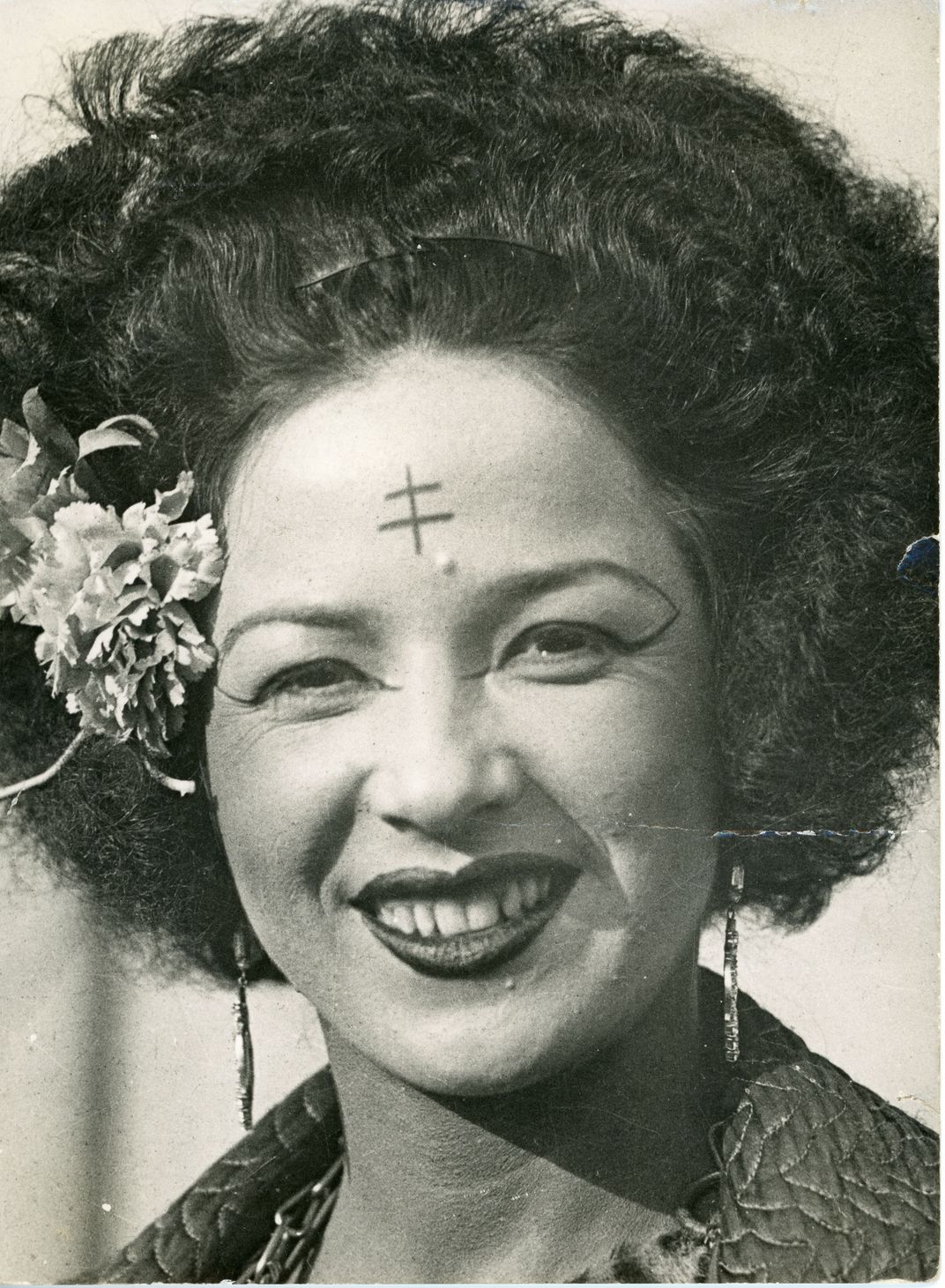 The exhibition also pays tribute to black circus performers in Europe, who, Toulmin says, "were treated with equality." (Racial barriers were far more pronounced under the American big top, where black people were often relegated to "the most subservient positions within the lowest division of labor," writes researcher Micah Childress.) For instance, visitors to the Weston Park Museum can view rare archival posters advertising the shows of the Englishman Pablo Fanque, a 19th-century acrobat, tightrope walker and equestrian who owned his own circus. Fanque's race does not appear to have prevented the public from appreciating his talents. In fact, Toulmin says that of the hundreds of historical references to Fanque that she has seen, "only three times is [the color of his skin] mentioned."
This isn't to say that the differences of minority performers were not remarked upon and exploited. Miss La La, for instance, was known as the "la mulatresse-canon" (the mulatto canon woman) and, in order to drum up curiosity and ticket sales, a rumor was circulated that she was a former African princess. But the unique environment of the circus, where contemporary mores could be set aside for the sake of entertainment, may have created an opportunity for skilled performers to thrive, regardless of their gender or race.
"Circus is always about the show," Toulmin explains. "So everyone has an opportunity to work together."
Over the next few months, versions of Circus! Show of Shows will open in two other U.K. locations: Great Yarmouth and Newcastle. Toulmin hopes these exhibitions will convey the dynamism of circus history, which was shaped by diverse groups of talented performers.
"The circus is a complex, beautiful and amazing art form," she adds. "And I hope that people understand that circus has the diversity and myriad of histories to appeal to all forms of people today."