Here's What the First Lady Has to Do if She Wants to Redecorate
A few throw pillows and a touch of new paint? No way.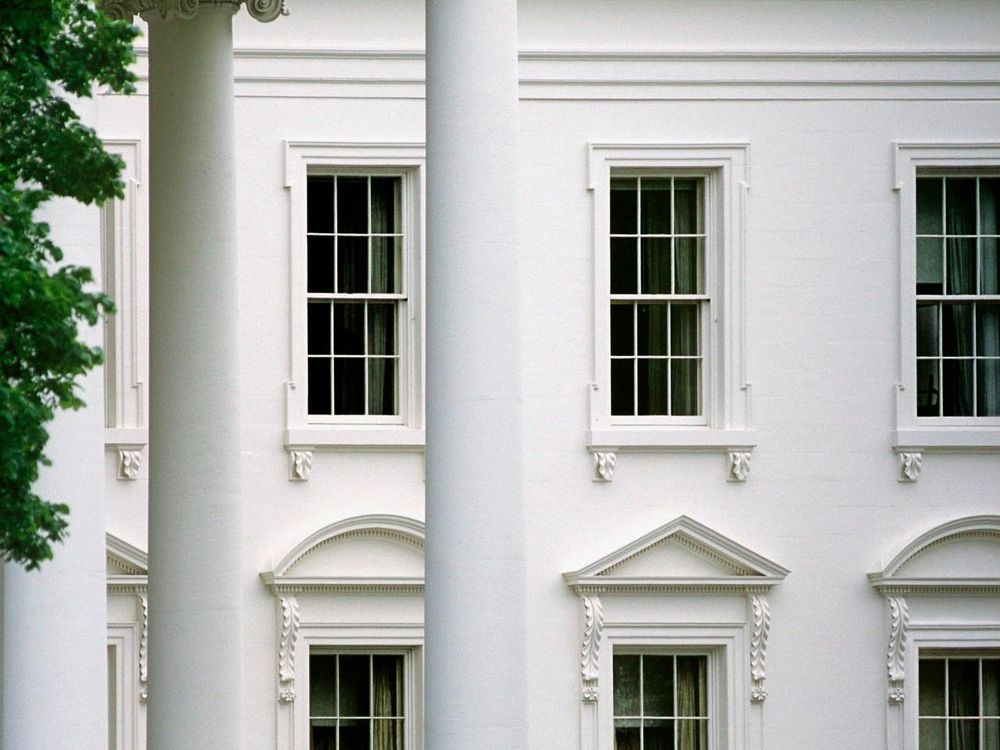 When the average person feels the urge to change things up in their abode, a quick trip to Target might suffice. Not so if you're the First Lady of the United States of America — after all, 1600 Pennsylvania Avenue is a 215-year-old monument to presidential power. So how does a First Lady manage to spruce up the place she calls home?
The Associated Press' Darlene Superville reports that when Michelle Obama decided to modernize the White House State Dining Room, she had to run her request through the Committee for the Preservation of the White House, a high-powered group that includes officials from the Park Service and the National Gallery of Art, among others. Though the First Lady actually presides over the committee, she can't renovate rooms or buy new art without securing their approval.
After getting a thumbs-up from the Committee, the First Lady turned to the White House Historical Association, which used a restricted trust to foot the $595,000 bill. The privately funded trust has enjoyed tax-exempt status since 1998. It was founded by Jacqueline Kennedy and designed to help conserve the famous presidential residence and also help purchase art and objects for its public rooms.
The Trust funded new chairs, draperies and rugs, and four pieces of modern art, writes Superville. But when it comes to decorating her own private quarters, the First Lady has to come up with her own funds — The New York Times' Penelope Green notes that though first ladies are given $100,000 for their move-in, most have to turn to private donors for upgrades.
The Obamas may be on their way out of the White House soon, but their redecorated rooms will stay behind. Another symbol of their time in the executive residence will be the 3,520-piece china service they recently commissioned — with the help of a $367,258 check from the White House Endowment Trust. Though it will be forever known a "The Obama State China Service," it won't go back to Chicago with the Obamas. Rather, it will be featured in the White House China Room and be on hand for future state dinners.