Here You Still Can Listen to Sound of a Nintendo Game Boy
One technology enthusiast set out to capture the sounds of old gadgets in his Museum of Endangered Sounds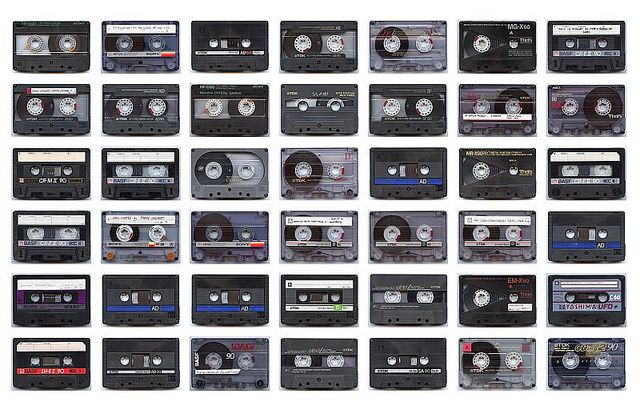 Recall, for a second, the sounds of the first Donkey Kong. Or Sonic the Hedgehog, or the buzz of a cassette tape rewinding, or AOL's chirpy "You've got mail!" welcome. As technology zooms forward, the consoles, tapes and CDs that contained these sounds collect in the back of closets or pile on thrift store shelves.
Some fans, however, refuse to let them go. The Museum of Endangered Sounds is trying to preserve the technological sounds of the past. The site's curator, gamer enthusiast Brendan Chilcutt, explains why he created it:
Imagine a world where we never again hear the symphonic startup of a Windows 95 machine. Imagine generations of children unacquainted with the chattering of angels lodged deep within the recesses of an old cathode ray tube TV. And when the entire world has adopted devices with sleek, silent touch interfaces, where will we turn for the sound of fingers striking QWERTY keypads? Tell me that. And tell me: Who will play my GameBoy when I'm gone?
Chilcutt, however, turns out to be even more elusive than a memory of old technology. He's a fictional character. The Washington Post explains the big reveal:
Brendan Chilcutt is a fabrication, a nerd mascot dreamed up by the site's flesh-and-blood creators, Marybeth Ledesma, Phil Hadad and Greg Elwood, all advertising students in their mid-20s who met while they were attending Virginia Commonwealth University's Brandcenter (they have all since graduated).
Chilcutt does seem to accurately represent his creators' ideas, however. Wired interviewed one of the founders:
Hadad told Wired.co.uk that the idea had been brewing for a while, but there were definitely a few "Aha!" moments. "For instance, a while back I was sitting in the backseat of a car with two other friends. They were both texting or checking emails. One of them was using a Blackberry and one was on an iPhone. Although I could hear the typing of keys on the Blackberry, the iPhone didn't make a sound. That for sure got me thinking of where we're headed and what we've lost. Today an iPhone comes loaded with a sound library based on sounds that future generations will never have had direct experience with."
The fictitious Chilcutt asks fellow tech noise nerds to email him with their own digital offerings to best recapture the buzzes of the past.
More from Smithsonian.com:
Different Wars Have Different Sounds
What Does Sweetness Sound Like?