Here are Seven of Zaha Hadid's Most Stunning Structures
The architect leaves behind an astonishing legacy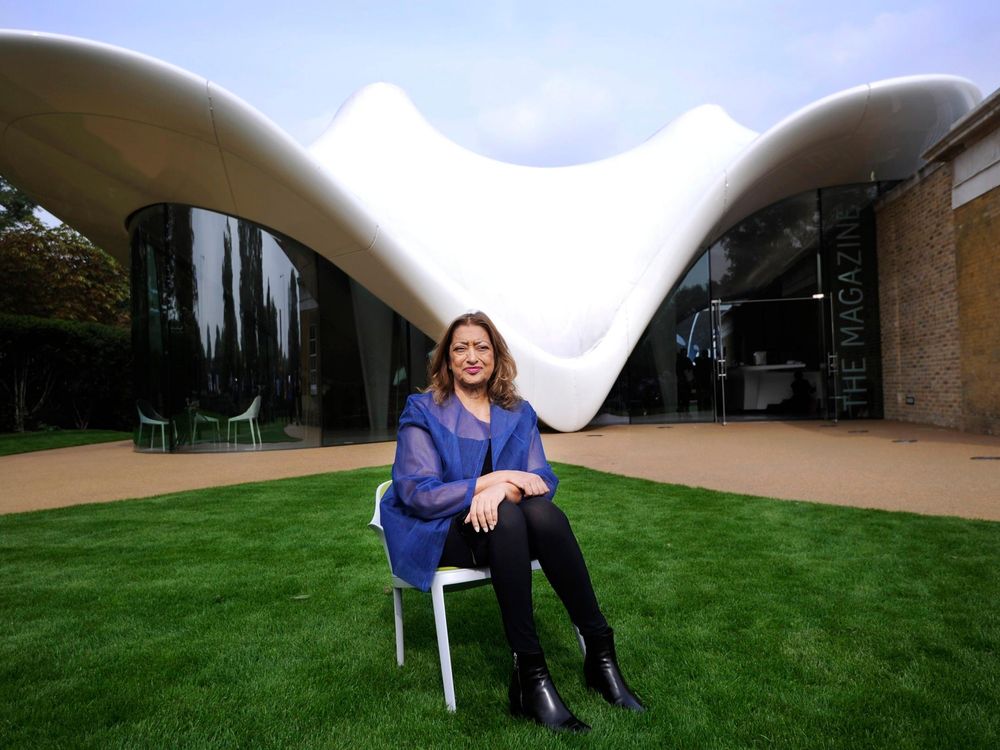 Can architecture also be transcendent art? The so-called "Queen of the Curve," Dame Zaha Hadid decidedly answered that question with a charismatic "yes." The barrier-breaking architect died this week at age 65 following a heart attack—and she leaves behind a legacy that changed not just city skylines, but architecture going forward.
Hadid's resume speaks for itself: In 2004, she was the first woman ever to win the Pritzker Architecture Prize, the discipline's most prestigious award, and this year, she became the first woman to win England's Royal Institute of British Architects Gold Medal. But her career was defined by close calls, challenges and controversy. Hadid, who was born in Iraqi in 1950, studied architecture in her 20s at London's Architectural Association School of Architecture. She established her own London-based practice in 1980, but  it took until the '90s for her first major project to be realized, her progress stymied by resistance and prejudice. It was only after she received raves for designing Cincinnati's Rosenthal Center for Contemporary Art in 2003—the New York Times called it "the most important American building to be completed since the end of the cold war"—did she begin developing an international reputation.
She gained a reputation for futuristic, sinuous buildings filled with curves, unexpected lighting and modern touches. But controversy was her middle name, and she was criticized as much as praised. An infamous example was her winning design for Tokyo's 2020 Olympic stadium; though Hadid got the commission, she was fired after the building went over budget. Hadid protested that her replacement's building was a ripoff of hers.
"Strikingly, Ms. Hadid never allowed herself or her work to be pigeonholed by her background or her gender," writes Michael Kimmelman in the New York Times. "Architecture was architecture: it had its own reasoning and trajectory. And she was one of a kind, a path breaker."
In honor of the famed architect, check out seven of Hadid's most stunning designs: 
Nordpark Railway Station - Innsbruck, Austria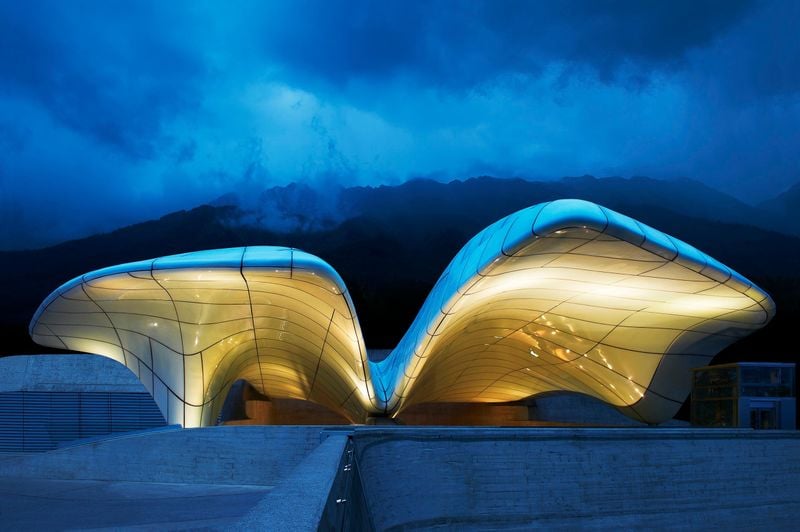 Hadid's theme for this train station was "shell and shadow," inspired by Innsbruck's icy Alpine landscape.
Heydar Aliyev Cultural Center - Baku, Azerbaijan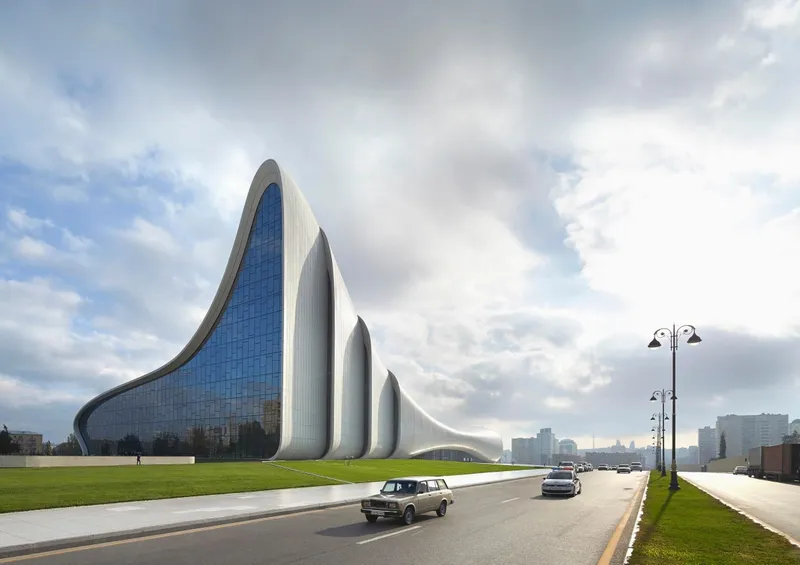 Hadid tried to break from Baku's heavy, Soviet-style architecture for this cultural center. But the swooping structure came under fire due to human rights accusations against the Azerbaijani government, who evicted over 250 families and used migrant labor under questionable conditions.
Glasgow Riverside Museum of Transport - Glasgow, Scotland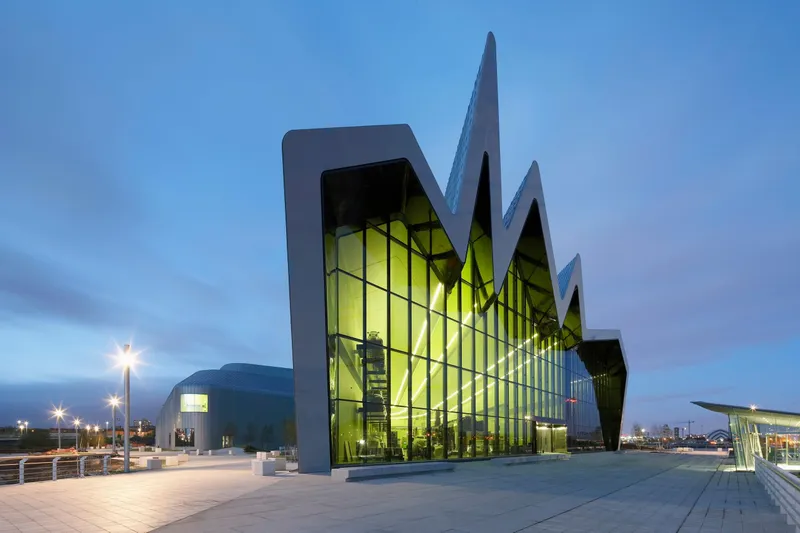 This building represents Glasgow's relationship with the river Clyde. The pleated structure is home to a museum that celebrates all kinds of transportation and is filled with interactive "shops" and vehicles.
Messner Mountain Museum Corones - Mount Kronplatz, Italy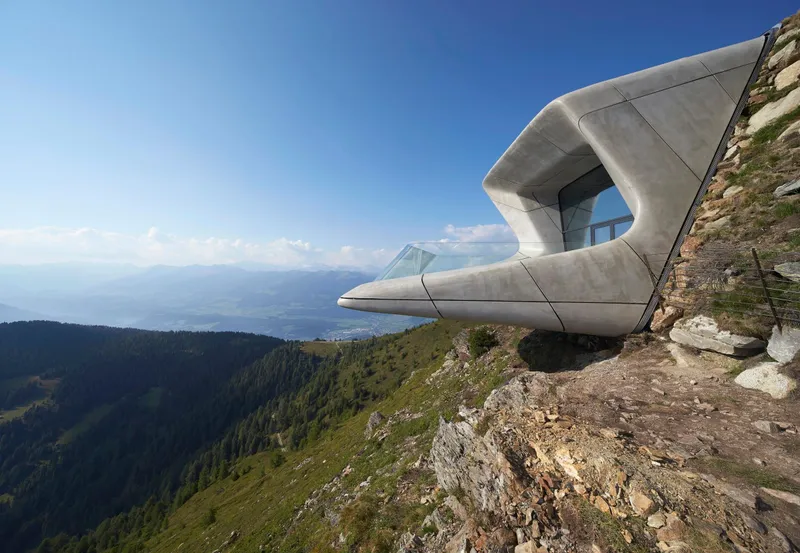 Literally embedded into a mountainside, this mountain museum designed by Hadid juts out among the Italian Alps.
2012 Olympic Aquatic Center - London, England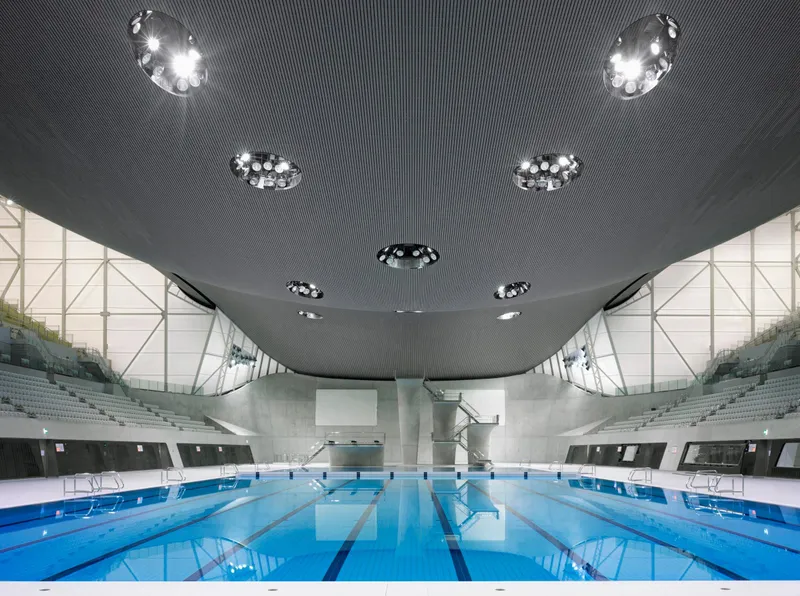 The details of Hadid's work are as breathtaking as her overall structures. Inside her award-winning, water-inspired aquatic center, which hosted the 2012 Summer Olympics' swimming and diving competitions, are thoughtful elements like natural lighting and recyclable, reusable portions. The facility is now a public pool.
Sheikh Zayed Bridge, Abu Dhabi, United Arab Emirates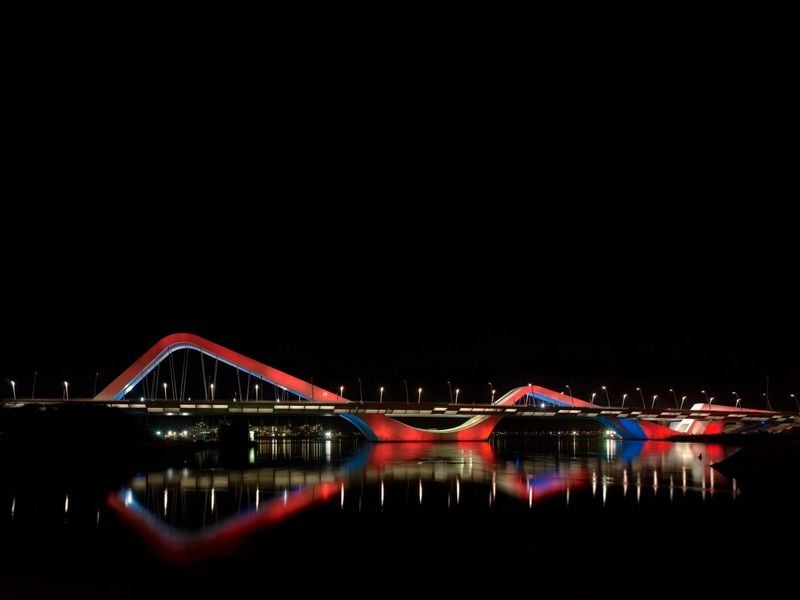 Plagued by delays and overages, Hadid's iconic bridge took over a decade to design and build. The result is a wavy structure designed to spur tourism and business in Abu Dhabi.
JS Bach Chamber Music Hall - Manchester, UK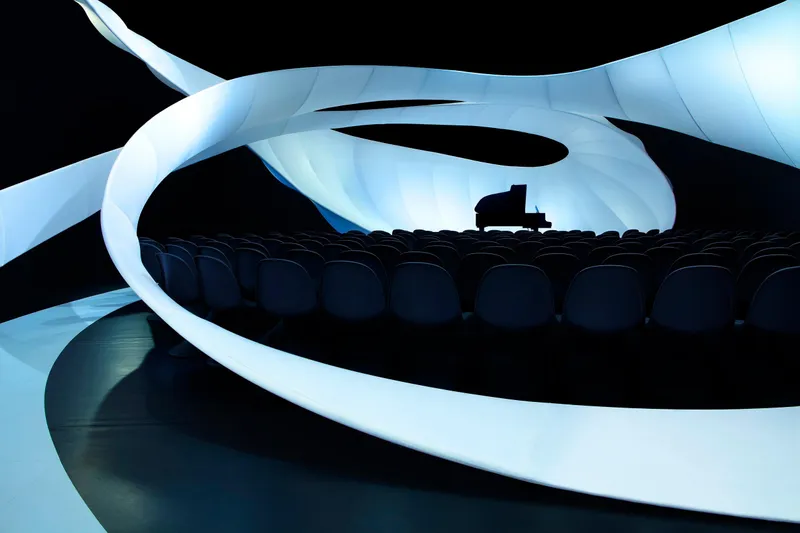 Specifically designed to host solo performances of Bach's works, this concert hall cocoons performer and audience in an intimate, artistically triumphant setting.