Henrietta Lacks' Virginia Hometown Will Build Statue in Her Honor, Replacing Robert E. Lee Monument
Lacks' unique cancer cells were taken without consent and used for medical breakthroughs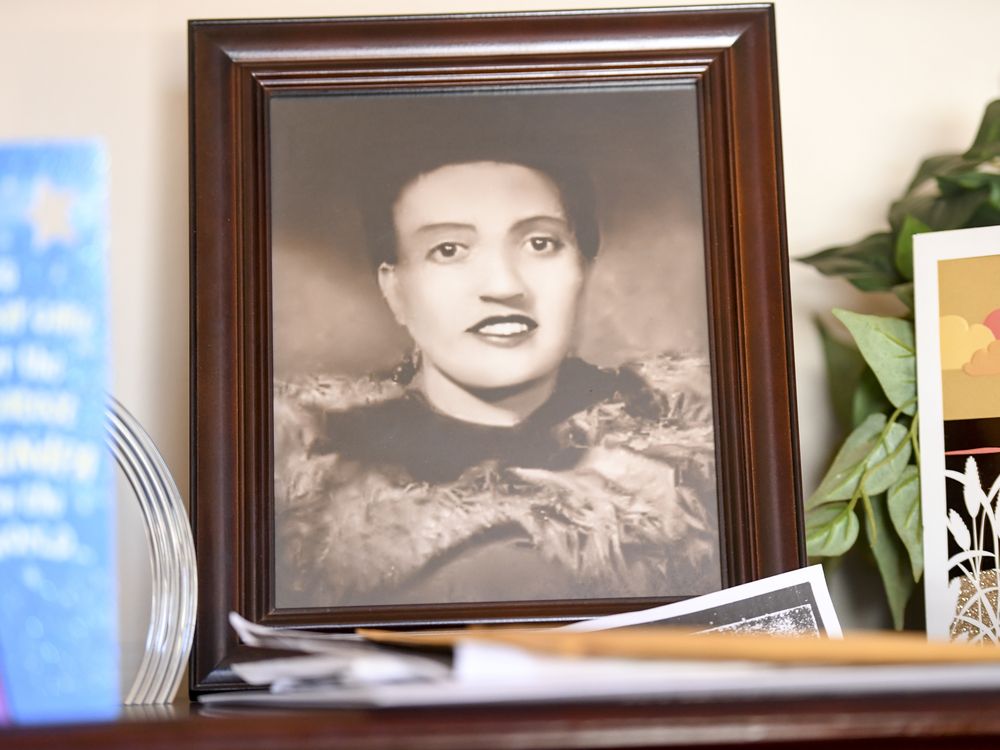 The city of Roanoke, Virginia, will erect a bronze statue of Henrietta Lacks in a plaza where a monument to the Confederate general Robert E. Lee once stood.
Born in Roanoke in 1920, Lacks was a Black woman whose cancer cells were taken without her permission and used for groundbreaking medical research. Last month, early sketches for the new statue were revealed at an announcement ceremony.
"This historical moment, occasion, has been a long time coming," Lacks' grandson, Ron Lacks, said at the event, per the Guardian's Ramon Antonio Vargas. The new statue, he added, is "an honor."
A man toppled the Lee monument in 2020, in the midst of the racial justice protests following the murder of George Floyd, per the Roanoke Times' Jeff Sturgeon. The city council later decided to rename the area, once called Lee Plaza, in honor of Lacks.
In 1951, Lacks received treatment for cervical cancer at Johns Hopkins Hospital in Maryland, the only hospital in the area treating Black patients at the time. During treatment, her doctor collected tissue samples from her tumor without her consent, sending them to a lab for further study. The cancer proved to be terminal, and Lacks passed away later that year at age 31. But her cells—nicknamed "HeLa cells," an abbreviation of her first and last name—lived on.
Lacks' cells were special: While other cell samples would die in the lab, HeLa cells would double roughly every 24 hours. Now a cornerstone in medical science, they have been used for decades in critical medical research on the human genome, viruses, cancer treatments and more. They have been instrumental in developing vaccines, including those used for polio and Covid-19, per Johns Hopkins.
But Lacks never had the opportunity to consent to being a part of these breakthroughs. In late 2021, her family sued a biotechnology company for profiting by producing and selling her cells.
"When you consider issues of genetic justice, reproductive rights, and stem cell research, there are a lot of historical figures who we like to suggest that their contributions changed the world," the Lacks' lawyer, Ben Crump, said last month at the new statue's announcement, per ABC News' Kendall Ross. "Well, in the case of Henrietta Lacks, we have objective evidence … Henrietta Lacks' immortal cells literally changed the world."
Artist Bryce Cobbs and sculptor Larry Bechtel were commissioned to work on the project; Cobbs worked with the family to draw a preliminary design capturing Lacks' likeness, and Bechtel will use it as a reference when casting the bronze statue. Roanoke Hidden Histories, a public history project that spotlights Black stories, is funding the initiative.
"The fact that I'm involved in this project means the world," Cobbs said last month, per ABC News. "I'm humbled to be a part of history in this way and just to be trusted with the task of making sure that I just captured Mrs. Henrietta Lacks the best way I could."
Cobbs revealed the preliminary, almost life-sized sketch at the announcement ceremony: In it, Lacks stands tall, arms crossed, chin in the air, wearing a smart blazer and a confident smile.
"Seeing a Black woman in this prominent stance, permanently immortalized in this sculpture … has inspired a lot of people in the community, honestly," Cobbs tells NPR's Steve Inskeep. "So I really wanted to have a distinguished, powerful pose."