Henri Matisse's Stunning Apartment Overlooking the French Riviera Is for Sale
The French artist spent his final years making art from his home in the city of Nice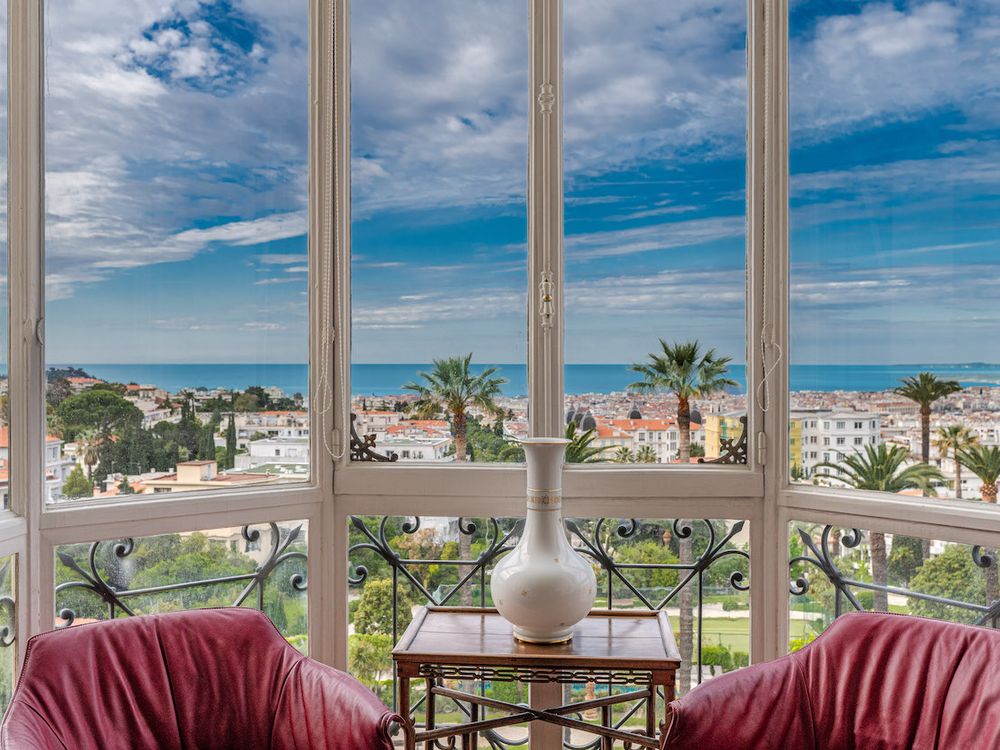 The apartment once belonging to French artist Henri Matisse has just hit the market—for a cool $2.7 million. Only four others have owned the unit since the famed painter inhabited it between the 1930s and the 1950s.
The home overlooking the French Riviera sits on the top floor of the Régina, originally a luxury hotel built to accommodate guests like Queen Victoria when they visited the city of Nice. Inside, the unit features a library and a marble fireplace, as well as four balconies.
"The Excelsior Régina Palace is a prestigious residence with a majestic staircase in the lobby," says listing agent Eric Laboue of Côte d'Azur Sotheby's International Realty to Mansion Global's Nancy A. Ruhling. "It's steeped in history beyond Matisse."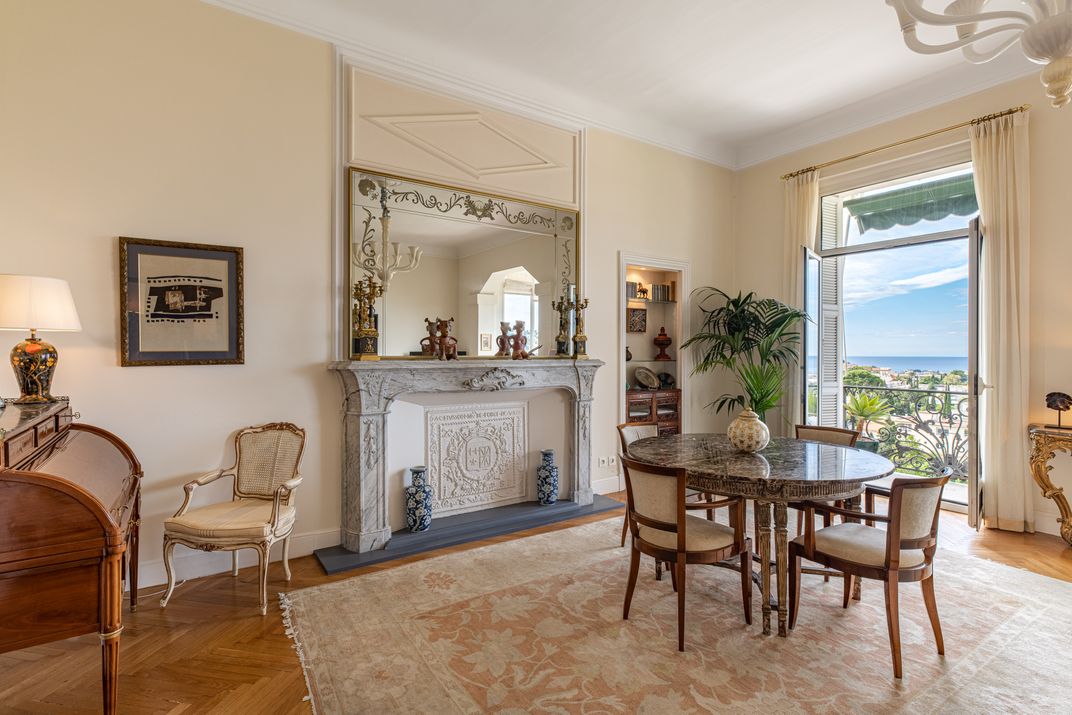 The building is a true monument to French history. An ornamental crown that sits atop it was designed by Gustave Eiffel, whose company built the Eiffel Tower. Since 1992, the building has been considered a historic monument.
Matisse moved to the building, which lies in Nice's Cimiez neighborhood, in 1938, per Tessa Solomon of ARTnews. The artist was not originally from the region, coming to Nice from Paris after World War I began, but he quickly embraced it as his new home. 
"Most come here for the light and the picturesque beauty (or scenery)," wrote Matisse in 1952. "I am from the North. The large colorful reflections in January, the brightness of the day are what attracted me to settle here."
Color played an important role in Matisse's art, which evolved substantially over the course of his life. As a young man, he helped pioneer a movement known as Fauvism. The Fauves (French for "wild beasts") were known for loud, striking color and bold brushstrokes in their works.
But as Matisse got older, he moved toward classical modes of French painting, and he also began experimenting with other forms of art. From his Nice apartment, he started working on the famous cut-outs that defined this later chapter of his career.
Matisse's final years were quiet. "He lived a relatively solitary existence, having separated from his wife, and was often bedridden or used a wheelchair after undergoing an operation in 1941," writes Artnet's Jo Lawson-Tancred. 
He died about a decade later, in 1954. "Henri Matisse is one of the last representatives of French genius. If the title of master suits any artist it certainly suited him," said Jean Cassou, then the director of the Museum of Modern Art in Paris, in the artist's New York Times obituary. "All men deserving of this name, all men who think, can consider themselves as his disciples. His thinking has illuminated our era."
Matisse is buried near the apartment, the last place he lived, in the cemetery of the Cimiez Monastery.