Ernest Hemingway and His Wife Survived Two Plane Crashes Just One Day Apart
The novelist recounted the harrowing ordeal in a letter, which just sold for $237,055 at auction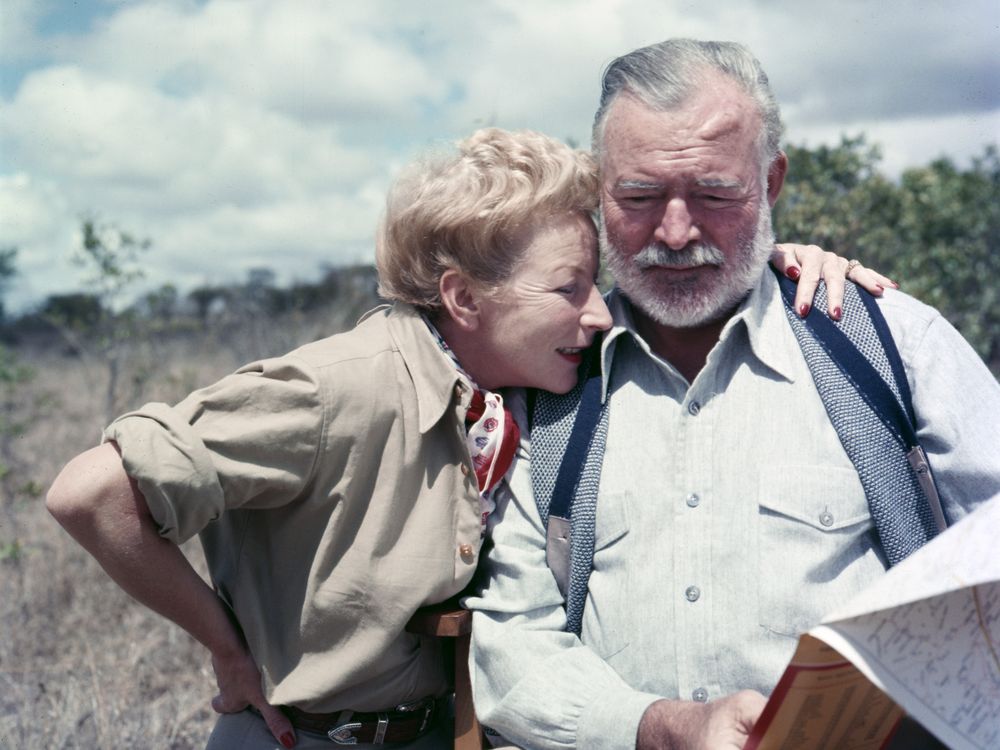 In 1954, Ernest Hemingway experienced a bout of astonishingly bad luck while flying over forests in Uganda.
The famous writer, then in his mid-50s, had hired a pilot to take him and his fourth wife, Mary Welsh, on a sightseeing tour aboard a small Cessna. During the flight, "their plane clipped a telegraph wire and plunged onto the crocodile-infested shores of the Nile," according to PBS. The stranded trio camped out overnight, rationing their beer and whiskey.
In the morning, a tourist boat spotted the three survivors and ferried them to a nearby town. There, they boarded a second plane, which had arrived to transport them safely out of Uganda. Just after takeoff, that plane crashed—and caught fire. The pilot kicked out a window and pulled Welsh through, but Hemingway, too large to fit through the window frame, forced the door open with his head. He suffered extensive injuries, including a concussion and skull fracture.
Last month, a letter in which Hemingway reflects on the accidents went to auction, where it fetched $237,055. The document has prompted newfound fascination with the writer's two brushes with death; it has also provided a revealing insight into his injuries, which would—despite his rather blasé attitude toward the matter—cast a darkness over the last several years of his life.
A few months after the crash, Hemingway composed the four-page letter to his lawyer, Alfred Rice, while healing from the ordeal in Venice. He discussed various personal and financial matters before addressing the accidents, explaining why he hadn't contacted Rice until then.
"Couldn't write letters much on acc't of right arm which was burned to the bone third degree and it would cramp up on me (still does a little but all burns ok)," he wrote. "But fingers burned and left hand third degree too, so couldn't type." While those injuries were healing, he reported persisting internal wounds. "The trouble is inside where right kidney was ruptured and liver and spleen injured," he wrote. "I am weak from so much internal bleeding. Have been a good boy and tried to rest."
He also mentioned his wife, who had broken several ribs. "Mary had a big shock and her memory not too hot yet and it will take quite a time to sort things out," he wrote.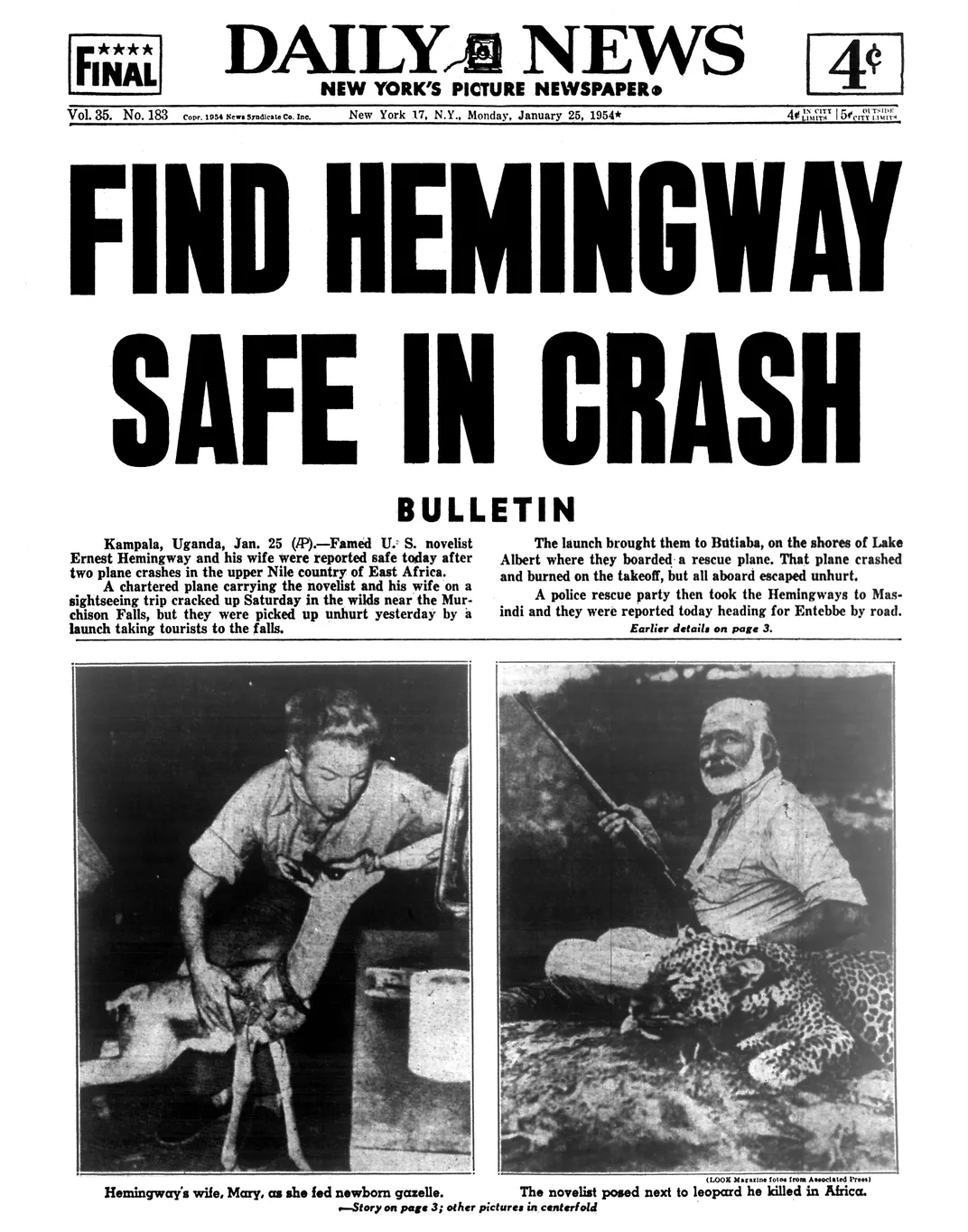 Hemingway had arranged the trip as a Christmas present for Welsh. The couple chartered the small plane to see the Murchison Falls, which the Associated Press described as "one of the most inaccessible spots in Uganda—dominated by crocodiles, elephants, buffaloes, lions and other big game—and one of the most beautiful."
After the second crash, the couple traveled by car to Entebbe, where reporters caught up with them. Hemingway carried "a bunch of bananas and a bottle of gin," and he was in "high spirits" as he recounted the ordeal, joking that Welsh's loud snoring had alerted elephants to their presence when they were stranded in the jungle, the United Press reported. "We held our breath about two hours while an elephant 12 paces away was silhouetted in the moonlight, listening to my wife's snores," said Hemingway, whose head was covered in bandages.
In the years that followed, Hemingway's head injuries took a toll. He suffered "at least nine major concussions during his life," said psychiatrist Andrew Farah during a 2017 talk. Farah's 2017 biography of the writer, Hemingway's Brain, provides a retrospective examination of the conditions that led to the novelist's suicide in 1961.
Farah hypothesizes that Hemingway suffered from the same post-concussive diseases that plague football players today. "It was after the second plane crash where his cognition was not the same," said Farah. "His memory was worse. His headaches were persistent."
Still, at least in the accidents' immediate aftermath, Hemingway remained upbeat.
"Everything fine here," he wrote near the end of the letter to Rice, signing off, "Best always … Ernie."