Bookstore in Hungary Will Fight Fine for Selling 'Heartstopper,' a Popular LGBTQ Graphic Novel
Officials say the bookseller broke the law by promoting the novel to minors and failing to wrap it in plastic foil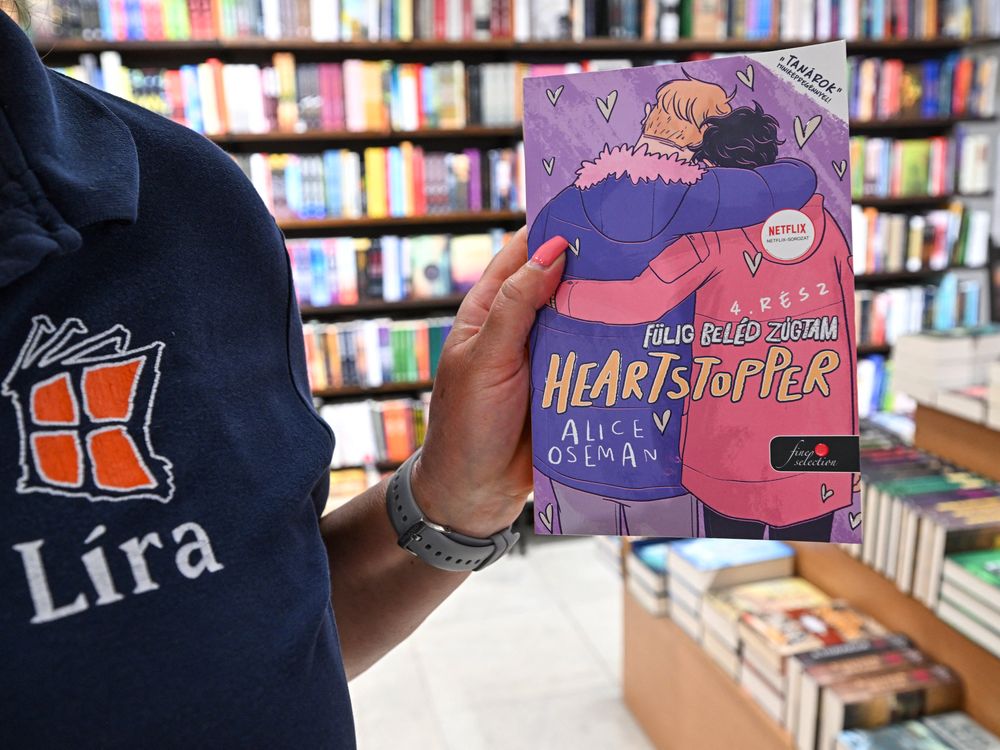 A Hungarian government office fined a bookseller last week for selling Heartstopper, a graphic novel series chronicling an LGBTQ romance.
The office says that Lira, the country's second-largest bookstore chain, didn't adhere to 2021 legislation that restricts the "display and promotion of homosexuality" in media for minors. The chain was hit with a steep fine of 12 million forints (about $36,000) for the way it displayed Heartstopper in the store.
"The investigation found that the books in question depicted homosexuality, but they were nevertheless placed in the category of children's books and youth literature, and were not distributed in closed packaging," the Budapest Metropolitan Government Office tells the state news agency MTI, per Justin Spike of the Associated Press.
Written by British author and illustrator Alice Oseman, Heartstopper tells the story of two teenage boys, Charlie and Nick, who fall for each other. Last year, Netflix adapted the story into a television series, which British Vogue's Erin Paterson described as "a really sweet, innocent, queer love story which features some very naturalistic representation of queer kids in various forms, a strident reminder that, yes, queer kids do exist, and they do fall in love." The show's success led to a spike in book sales, which had reached six million as of November, reported the Guardian's Lucy Knight. By the time Oseman announced a new volume in April, that number had reached eight million.
In Hungary, leaders of the bookstore chain have vowed to fight the government's fine.
"As this is a resolution about a fine it cannot be appealed, it can only be attacked—in what way, our lawyers will assess," says Krisztian Nyary, Lira's creative director, to Reuters' Krisztina Fenyo. "We will use all legal means at our disposal."
Nyary adds that the law is vaguely worded, leaving many questions unanswered: For instance, do all LGBTQ books need to be wrapped in plastic foil, or only books meant for kids and teens? Can bookstores simply place LGBTQ books on shelves in the adult section?
More broadly, Hungary imposes severe restrictions on its LGBTQ citizens. Gay marriage is not legally recognized in the country, and gay couples cannot legally adopt children; most transgender citizens cannot change their gender on official documents.
Last Friday, in conjunction with the Budapest Pride Festival, the embassies of 38 countries (including the United States) and some 10 cultural institutions put out a joint statement condemning Hungary's discriminatory laws.
"We are concerned with legislation and political rhetoric, including in Hungary, that is in tension with principles of non-discrimination, international human rights law and human dignity, and contributes to stigmatization of the LGBTQI+ community," the statement said. "Celebrating diversity is an important way to promote respect for human rights for all."