Hawaii Braces for Two Hurricanes—Its First in 22 Years
Hawaii doesn't see direct hits from hurricanes very often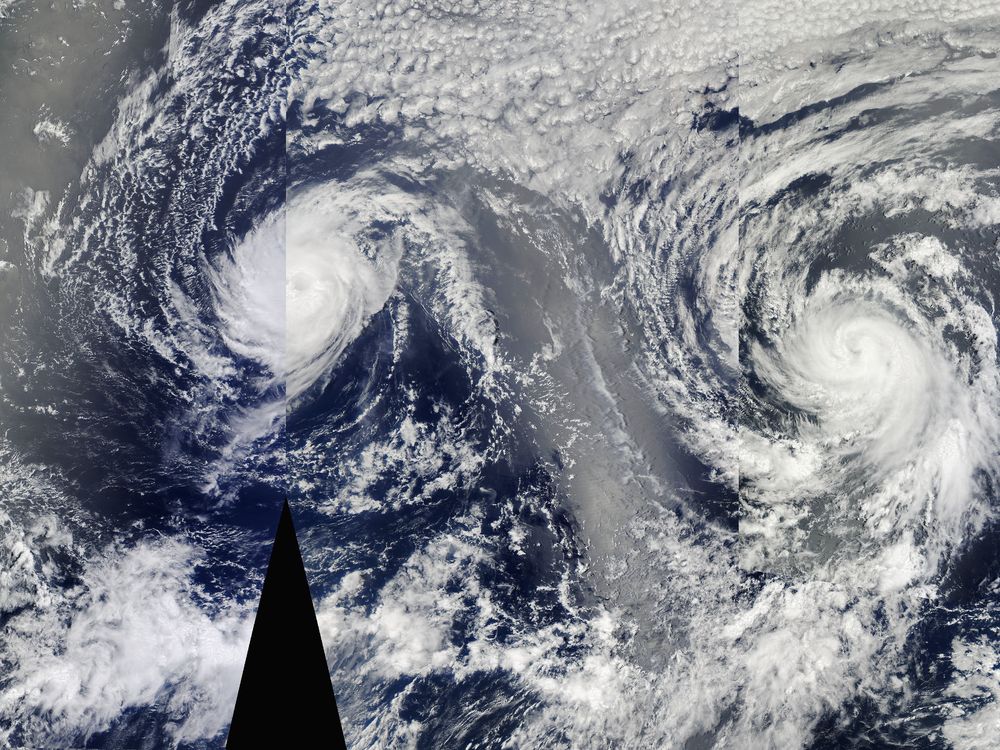 Despite its location in the middle of the Pacific Ocean, Hawaiians only rarely have to deal with the worst form of oceanic storm—hurricanes. From 1950 until now only five hurricanes have caused major damage in Hawaii. But over the next couple of days nature is threatening to significantly add to that tally as hurricanes Iselle and Julio hit back to back, Iselle today and Julio over the weekend.
The last major hurricane to strike a direct hit on Hawaii was Hurricane Iniki in 1992, says USA Today, a storm which killed six people and destroyed 1,400 homes. If Iselle follows course, it will be the first hurricane to directly hit Hawaii's Big Island since 1950, says Andrew Freedman for Mashable.
Many facilities in Hawaii are barely above sea level, says Climate Central, meaning that they are particularly susceptible to Hurricane-associated storm surge.
Part of the rarity of hurricanes hitting Hawaii is that, relatively speaking, Hawaii is a small target in a big pool. More than a handful of hurricanes and the weaker tropical storms have struck glancing blows over the years, but few follow a course that draws them directly over the islands. The central Pacific region has seen 147 hurricanes since 1950, says the Associated Press, yet few make landfall.
The threat of hurricanes for the Pacific state, however, may be set to rise because of global climate change. Last year a study came out that suggested that the common hurricane track in the central Pacific could shift further north, bringing Hawaii closer to the line of fire.