Happy Bloomsday! Too Bad James Joyce Would Have Hated This
Joyce infamously disliked the idea of being memorialized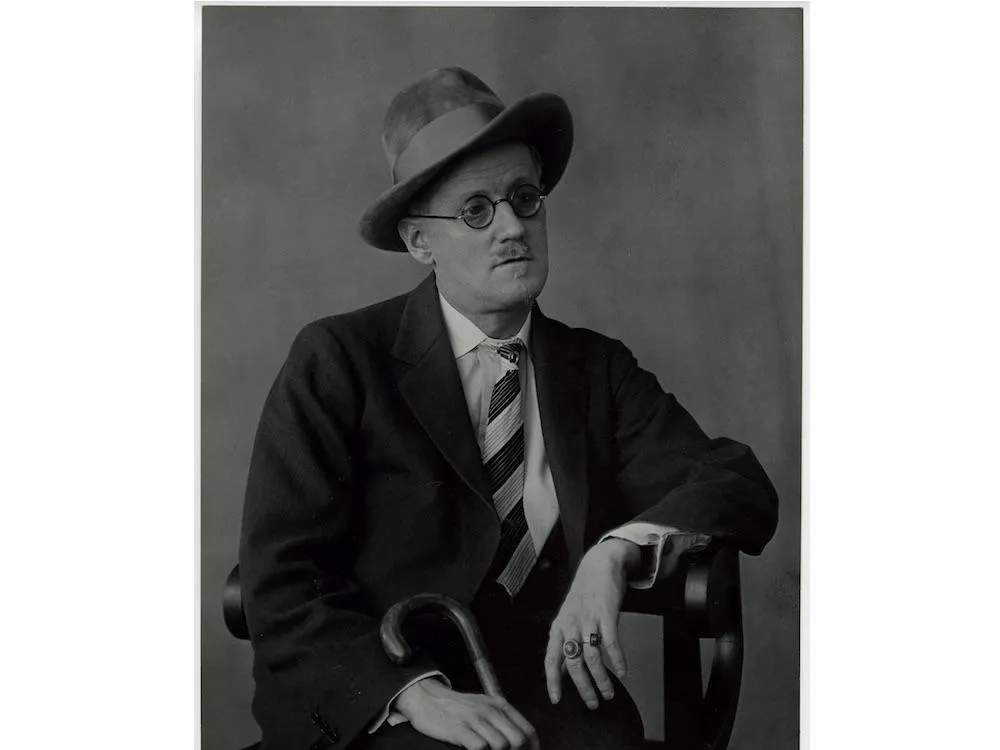 June 16, 1904: a date that will live on in lit-nerdiness.
That's the date on which James Joyce's perhaps most baffling and most complex novel, Ulysses, is set–all 732 pages of it. And it's that day which is observed by eager Joyce fans each year on Bloomsday, a literary holiday whose modern incarnation James Joyce would have had no time for.
"Set in an uncommonly warm Dublin, on June 16th, 1904, [Ulysses] is an odyssey of the ordinary," writes Eileen Battersby for the Irish Times. The novel follows a 16-hour day in the life of several characters in Dublin, notably Leopold Bloom, "a mild, if opinionated pacifist" in Battersby's words. Readers wander the city with these characters, attend a burial, visit a newspaper office, and observe a variety of indecent hijinks that include a clandestine encounter and a visit to a brothel.
From its first page onwards, Ulysses is a difficult read. Structured into "episodes" that correspond with events in The Odyssey, it's hard for many people to parse. It is worth reading, according to many book aficionados, and James S. Murphy writes for Vanity Fair that it has "power to tell us deep truths about our world and ourselves." But it's more than likely that many Bloomsdayers are there for the cultural cachet of the celebration, not the indecent, hard-to-parse, brilliant novel behind it.
On the other hand, Ulysses was widely banned and censored when it first came out in 1922. It wasn't even legally available in the U.S. until 1934, writes Jonathan Goldman for The Paris Review. So it's cool that a novel that was once said to be "full of the filthiest blasphemies" and "afflicted with a truly diabolical lack of talent" but is today a classic gets an international holiday, even if that holiday doesn't make a ton of sense.
Since the first Bloomsday more than 50 years ago, the holiday has turned into a multi-city event that spans two weeks of readings, pub crawls, and even a Rocky Horror Picture Show-style interactive showing of the 1967 film. You can celebrate Bloomsday in Dublin or you can celebrate it closer to home in places like Martha's Vineyard. "It would be nice to think that swelling readership of Ulysses drives the Bloomsday boom, but it's more likely that Bloomsday provides an opportunity for cultural validation that's about as substantial as sharing an author quote on Instagram," Murphy writes.
Joyce, who Murphy writes hated memorialization, probably would hate the modern Bloomsday. "Bloomsday celebrations treat Joyce too much like a saint and his book too much like a gospel to be revered first and read later, if at all," he writes.
Joyce, who teetered on the edge of alcoholism among his many other flaws, certainly wasn't a saint. But he was a brilliant writer with the power to make readers engage in a kind of reflection on humanity that rarely happens outside the pages of fiction. 
"The celebration that came closest to the spirit of the novel might have been the very first one, in Dublin in 1954 [50 years after the novel's events were set], when four of the city's literary notables attempted to trace the novel's steps around the city, only to crap out halfway through, too drunk to go on," Murphy adds.
By the way: According to the accepted story, Joyce picked the date on which Ulysses is set because it marked the day he and his future wife Nora first went on a date, writes Michael Groden for The Radio Foundation. Other scholars believe that nothing out of the ordinary happened to Joyce that day. So if you're not in the mood to watch a film showing or an Australian steampunk play about Ulysses, take heart—you're celebrating Bloomsday in a way that Joyce might have appreciated.