Happy Birthday to Hollywood's First Chinese-American Star
She was a leading lady, but racism held her career back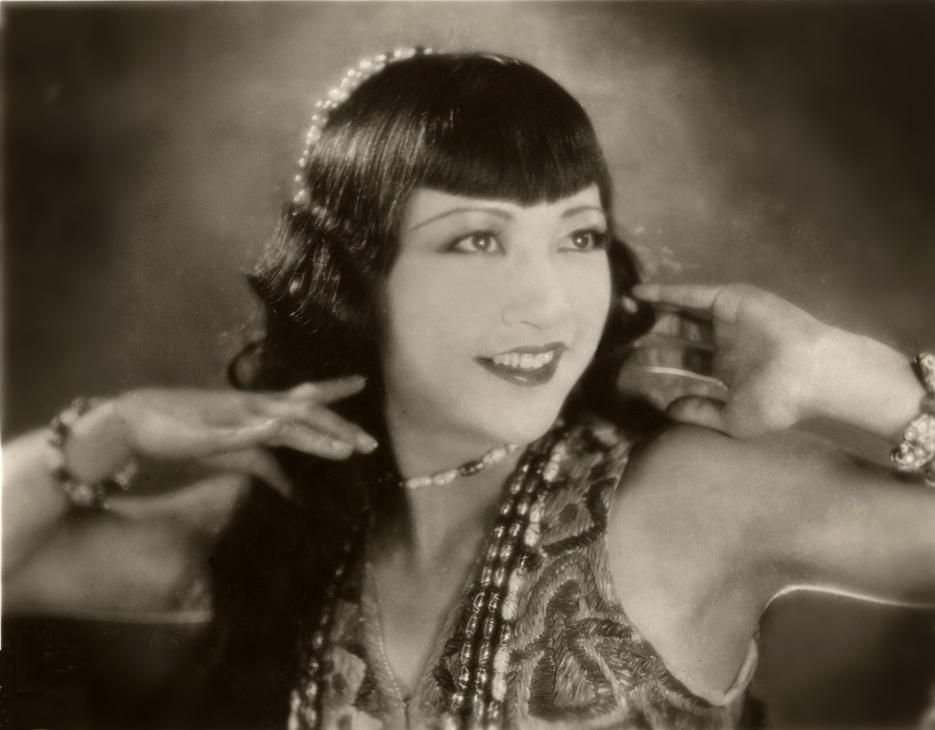 You've heard of Mae West. You've heard of Fay Wray.  You've heard of Clara Bow. But have you heard of Anna May Wong?
Wong, born on this day in 1905, loved movies from an early age and became a talented movie actress in pre-talkie Hollywood. But  the racism she faced throughout her career meant that she never achieved the fame of her white co-stars, even at a time when parts were being written specifically for Asian women.
"In classic Hollywood, not only was it okay to act Asian, it was celebrated," writes Anne Helen Petersen for Buzzfeed.  But to be Asian was quite a different matter, she writes: Hollywood and its audiences thought that an Asian woman could only play very limited roles, despite Wong's fame—she could be the villainess or the slave girl, but never the heroine, even when that heroine was Chinese.
"Wong was a silent film demi-star, a European phenomenon, a cultural ambassador, and a curiosity, the de facto embodiment of China, Asia, and the 'Orient' at large for millions," she writes. It's not a role the film star chose, Petersen says, but she worked within it, laboring to challenge a limiting stereotype that kept her out of the spotlight.
Wong was of Chinese descent, writes Richard Corliss for Time, but she was born in Los Angeles' Chinatown and was a native English speaker. She grew up watching movies being shot in Chinatown, which was often used in films as a stand-in for China itself, and knew she wanted to act.
Her parents were suspicious of movies, writes Petersen, but Wong was fascinated. "She was, in many ways, a classic child of immigrants," she writes, "incorporating the behaviors, beliefs, and vernacular of her homeland with the heritage of home."
But as Wong sought to become a film star herself, she faced the fact that Asian-Americans were viewed through an Orientalist lens, writes Petersen—in a time when old empires were crumbling, the West had to position itself as strong and portray the East as "diffuse, feminized, and passive."
She played Lotus Flower, a leading role, in The Toll of the Sea, the second Technicolor film and the first that was widely released, writes Jeremy Arnold for Turner Classic Movies. In that early role, she demonstrated a rare talent in classic Hollywood: the ability to cry on cue:
"The part of Lotus Blossom was one of the few leading romantic roles she would play in Hollywood," according to a Beinecke Library exhibit, "where, to her great frustration, Wong was regularly offered only parts as stereotypical and unrealistic Asian characters."  She was a "Mongol slave" in her next role as a handmaiden in The Thief of Baghdad with Douglas Fairbanks, Corliss writes.
So in 1928, she had the opportunity to go to Europe, where she found more success and felt she was celebrated on her own terms. When talkies came along, she performed in English, French and German.
When she returned to America, she took a "classic evil vamp" role in Daughter of the Dragon, Petersen writes, in exchange for a serious part in Shanghai Express with Marlene Dietrich:
But even after that, in movies like the film version of Pearl S. Buck's blockbuster novel, The Good Earth, which is set in China and has a Chinese woman as a main character, she saw white women chosen for parts she was eminently qualified to play and dressed up in yellowface, while she heard she was "too Chinese."
Wong's fame faded over time, writes Petersen, and she drew back from the spotlight of classic Hollywood. But the racism she faced continued, and Wong's story is one way to look at problems that Asian actors still face in TV and movies today, she says.