Happy 50th Birthday, G.I. Joe
The world's first "action figure" turns 50 this week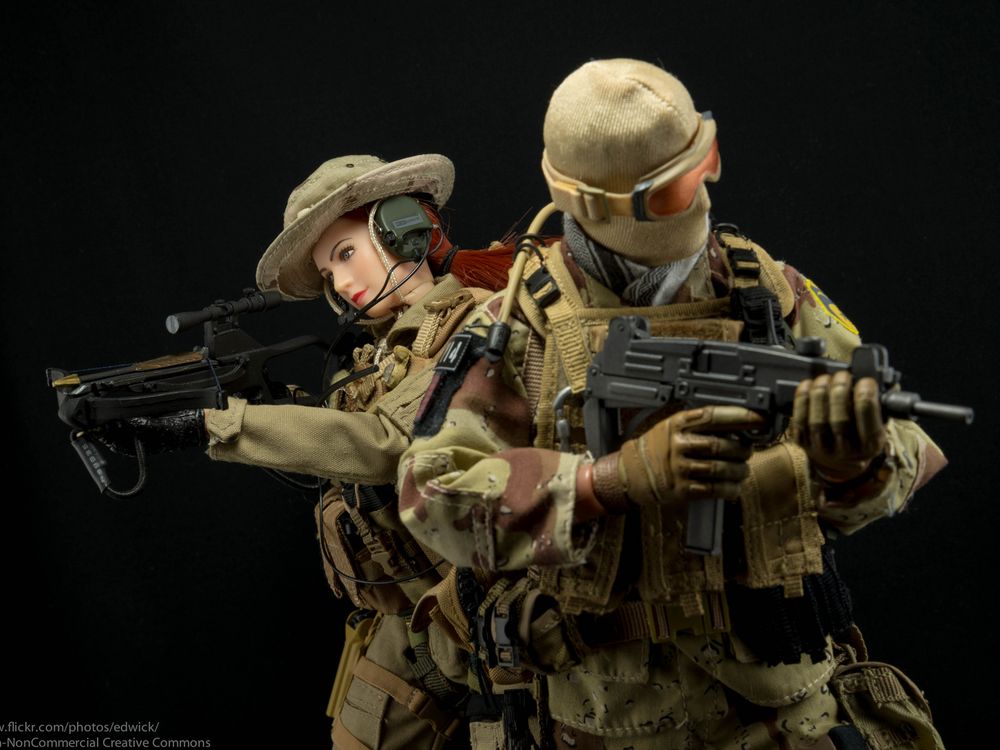 This Saturday will mark the 50th anniversary of G. I. Joe and the birth of the action figure, says Chris Carola for the Associated Press. Created by Hasbro in 1964, G. I. Joe was inspired by the company's veteran-heavy team (and by a desire to sell a lot of little plastic guns). It was the first toy branded under the newly coined term "action figure." The AP:
Levine, who served in the Army in Korea, said he got the idea for the moveable figure as a way to honor veterans.

But he and his team knew the product wasn't in Hasbro's usual mold, and it took years of pitches before Merrill Hassenfeld gave it the company's full backing.

"Most boys in the '60s had a father or a relative who was or had been in the military," said Patricia Hogan, curator at The Strong National Museum of Play in Rochester, home to the National Toy Hall of Fame. "Once you've bought Joe, you need to buy all the accessories and play sets and add-ons, which was great for business."
G. I. Joe's popularity has ebbed and flowed with the nation's general outlook on war, says Carola, with parents shying away from militaristic toys as time progressed. G. I. Joe dropped off for a time in the 1970s, says the National Toy Hall of Fame, before coming back in the 1980s accompanied by a cartoon TV show. G. I. Joe's popularity saw a second surge in some circles in the early 2000s after Eric Fensler, a filmmaker out of Chicago, made a series of curious adaptations of the 80s cartoon—an early contender in the now dominant internet remix culture.