This Halloween, Who Wants to Spend a Night in the Paris Catacombs?
Airbnb is looking for two brave souls to sleep with the dead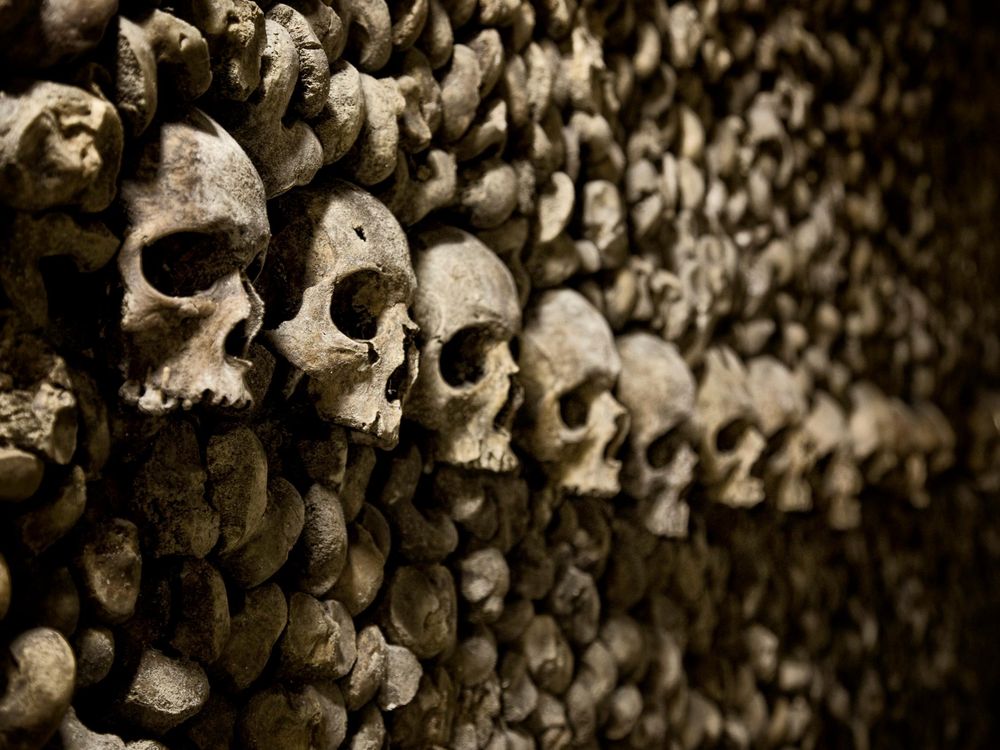 From treehouses to yurts to castles, Airbnb is famous for its unusual rental spots. Now, the $25 billion company is offering up a much more eerie place to sleep. This Halloween, two people will be invited to spend a night in the Paris catacombs.
Airbnb's contest will provide accommodations for two people in the catacombs, where they'll take in a private concert, listen to spooky tales, and eat a "dazzling" meal. As BBC reports, the prize has stirred up controversy—Parisian politicians worry that it's disrespectful to the dead.
And there are many, many dead: roughly six million bodies were laid to rest in the Paris catacombs. The site became a popular burial ground during the 17th century, when Parisian cemeteries could no longer hold the city's dead. Instead, bodies were moved underground into limestone quarries.
For years, writes Neil Shea for National Geographic, the city's catacombs were a popular clandestine site for so-called "cataphiles." But today, visiting the underground crypts is a bit more respectable. Tourists can take subterranean tours, watch movies and even party in the skull-lined tunnels—if they dare.
Don't expect the catacombs to be a long-term option on Airbnb, though. The contest is a one-time promotion, but plenty of creepy accommodations are out there for thrill-seekers. This list of haunted homes may feature fewer skeletons, but daring souls will find just as many spooks and scares.