Gustav Klimt's Final Artwork Could Become Europe's Most Expensive Painting
Completed soon before the artist's death in 1918, "Lady With Fan" could fetch as much as $80 million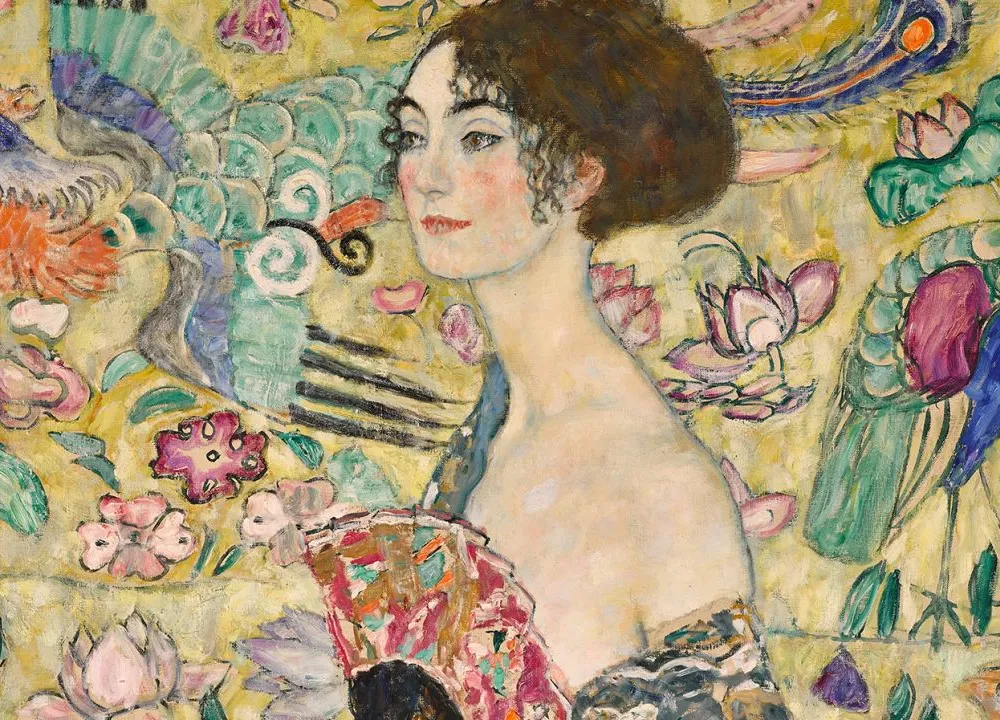 When it goes to auction later this month, Gustav Klimt's final artwork could become the most expensive painting ever sold in Europe.
The Viennese artist completed Lady With Fan just before his death in 1918. The painting, which hasn't come to auction in nearly 30 years, is expected to go for £65 million ($80 million) at a Sotheby's sale in London on June 27.
By his later years, Klimt was a respected portraitist. But Lady With Fan is different from many of his other likenesses, writes the auction house on its website. Experts say that Klimt wasn't commissioned to create it; the work was simply a pleasure project. Sensual depictions of Viennese women were a favorite subject of his.
"This is clearly not someone's daughter who has been sent to have her portrait painted! It is Klimt experimenting and pushing the boundaries," says Helena Newman, Sotheby's head of Impressionist and modern art, to the Art Newspaper's Anna Brady.
Throughout his career, Klimt stirred up controversy among his peers. He was a founder of the Vienna Secession movement, a group of artists who "revolted against academic art in favor of a highly decorative style," as Encyclopedia Britannica puts it. His works—suggestive in nature and full of bright patterns, colors and gold leaf—stood in sharp contrast to the traditions that came before.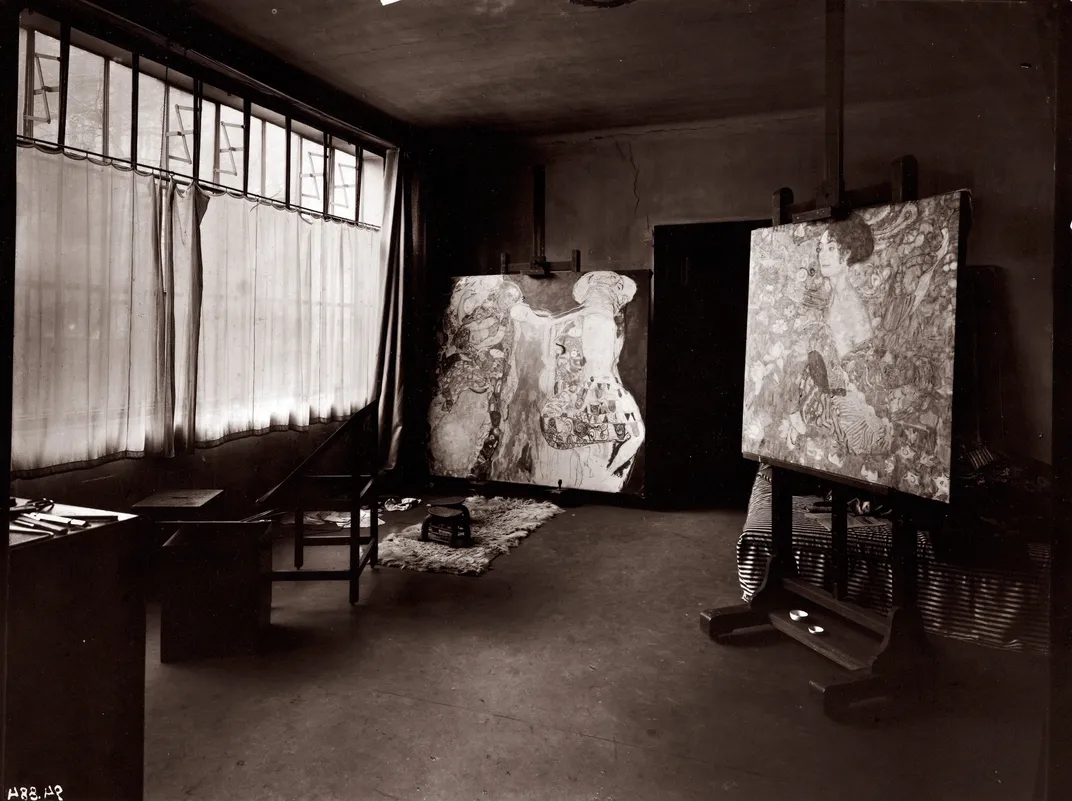 This painting is no exception. Lady With Fan grabs the eye with brilliant, brightly colored birds and lotus flowers, which all serve as a backdrop for an unknown model, who wears a kimono that hangs loosely from her shoulder. 
"Klimt here gave himself full freedom to capture on canvas a devastatingly beautiful woman," says Thomas Boyd-Bowman, head of Impressionist and modern art evening sales at Sotheby's, to the Guardian's Harriet Sherwood. "Her provocatively bared shoulder, poise and quiet self-assurance combine to stunning effect."
The painting was recently exhibited at the Upper Belvedere museum in Vienna. Lady With Fan's current owners loaned the piece to the museum, returning it to the city of its creation for the first time in a century. 
Klimt began to study Asian art around the 1890s. His fascination started with Japanese art, but his interests expanded to include Chinese, Korean, Persian and Indian creative styles. 
The Chinese and Japanese influences on Lady With Fan piece are clear. The Upper Belvedere museum points out that a phoenix, a crane and a golden pheasant featured in the work are "all ubiquitous symbols of good fortune in East Asian art." The style of the painting also pays homage to Japanese woodblock portraits, which often depict women in similar poses. 
Oscar Holland of CNN reports that Klimt's paintings have increased in value in recent decades. His most expensive artwork to date is Birch Forest (1902), which sold for $104.5 million in New York last year.