From Obscurity, Hilma af Klint Is Finally Being Recognized as a Pioneer of Abstract Art
Before the modernists, the Swedish painter's monumental canvases featured free-wheeling swirls, mysterious symbols, pastel palette
The arrival of artistic abstraction has long been attributed to a triumvirate of male painters: Wassily Kandinsky, a Russian Expressionist whose improvisational creations translated musical compositions into cacophonies of color; Kazimir Malevich, a Russian Suprematist who pioneered the concept of complete non-representation with his 1915 "Black Square," a literal block of black painted onto a white canvas; and Piet Mondrian, co-founder of the Netherlands-based De Stijl movement, which advocated pure, universal beauty in the form of simple grids of primary colors.
But an elusive female figure actually beat these art world giants to the punch. As Roberta Smith reports for the New York Times, a new Guggenheim exhibition is putting the spotlight on the pioneering Swedish painter Hilma af Klint, whose work has only emerged from obscurity in recent decades. Af Klint not only began dabbling in abstraction in 1906—nearly a decade before Kandinsky, Malevich and Mondrian first defied traditional representation—but managed to do so at a time when her peers were largely constrained to painting flowers, animals and domestic scenes.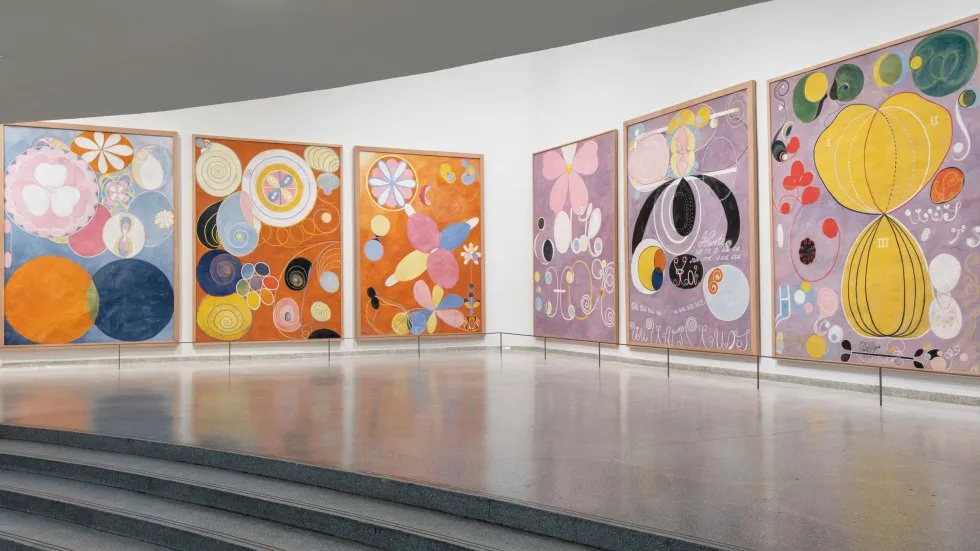 Born in 1862 to a middle-class Swedish family, af Klint graduated with honors from the Stockholm Royal Academy of Fine Arts. As a scholar, she showed herself to be an "eager botanist, well read in natural sciences and in world religions," according to the non-profit Art Story. While her early works were typical of the period, it was her growing interest in spiritualism—which in the late Victorian era was stoked by new scientific discoveries of the "invisible world," including cathode rays, X-rays and the electron—that triggered a dramatic change in her style. As Caitlin Dover notes for the Guggenheim's blog, beginning in 1896, af Klint and a group of women collectively dubbed the Five met regularly for sessions filled with prayer, meditation, sermons and séances. The Five believed they were in contact with spirits who would outline tasks for them to complete back on Earth, such as building a temple or creating artwork. On January 1, 1906, af Klint claimed a spirit known as Amaliel addressed her directly, asking her to create the paintings that would line the proposed temple's walls.
"Amaliel offered me a work and I answered immediately Yes," af Klint wrote in one of her many spiritually focused notebooks. "This was the large work, that I was to perform in my life."
According to a separate Guggenheim blog post by Johan af Klint, the artist's grand-nephew, and Hedvig Ersman, a member of the Hilma af Klint Foundation, af Klint readily followed the spirit's instructions, completing 111 works in a series entitled "Paintings for the Temple" between November 1906 and April 1908—a staggering rate of one every few days.
Af Klint's monumental canvases are characterized by her free-wheeling swirls, pastel curlicues and almost psychedelic vocabulary of unrestrained movement. The art is designed to overwhelm—which is exactly what it does in the Guggenheim show, entitled Hilma af Klint: Paintings for the Future.
The rousing retrospective, which features 170 works by the woman who may well deserve the title of Europe's first abstract artist, is, in fact, af Klint's first in the United States. Part of the reason for her lack of name recognition up until this point stems from an event that occurred in 1908. That year, af Klint invited famed spiritualist Rudolf Steiner to assess her creations. Rather than celebrate her paintings, he told her that no one must see the work for 50 years. Af Klint took this advice to heart, Kate Kellaway writes for the Observer, halting her work for the next four years and shifting focus to caring for her blind mother.
Following a second burst of inspiration that concluded in 1915, af Klint completed a total of 193 "Paintings for the Temple." A selection of these canvases, fittingly dubbed "The Ten Largest," dominate the Guggenheim's High Gallery, providing a whimsical journey through the human life cycle. As the New York Times' Smith explains, these works measure up to 10 feet by 9 feet and feature a pastel palette of curved shapes, symbols and even words.
"Evoking the passage of life, they combine depictions of lilies and roses with forms suggestive of male and female gonads, spermatozoa, breasts and a somewhat labial layering of curves," Hettie Judah writes for the Independent.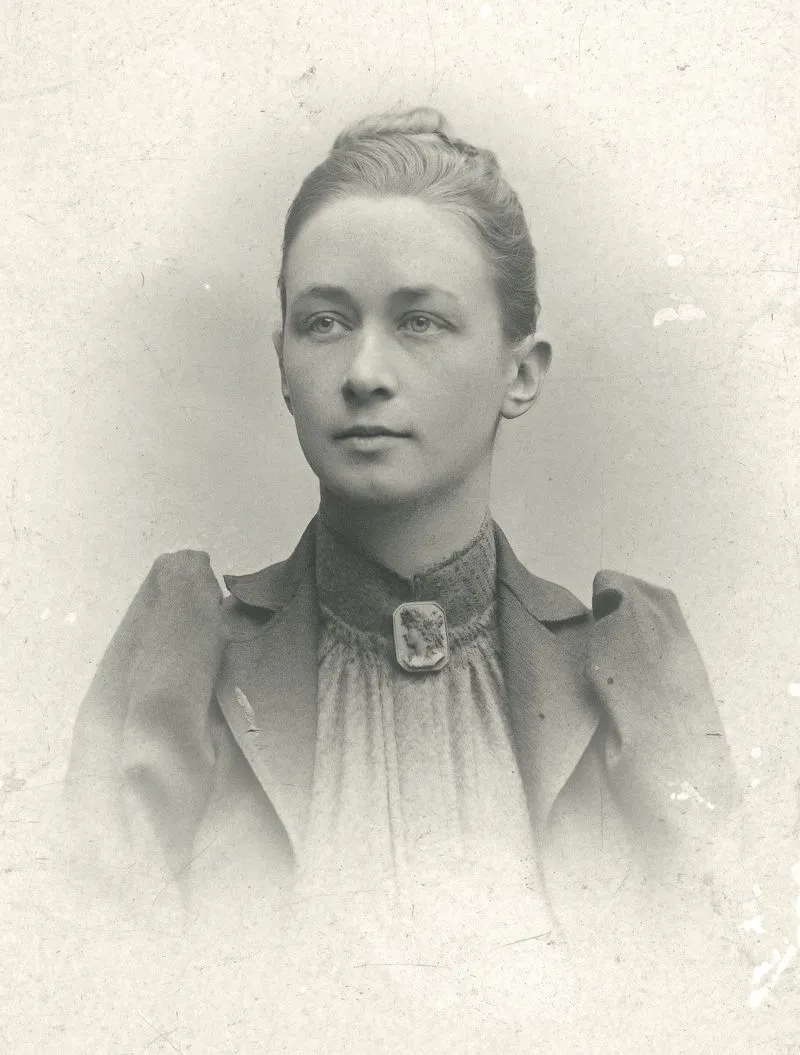 Frieze's Anya Ventura believes that af Klint saw herself as a "holy transcriptionist, a technician of the unknown" whose work was simply a stepping stone in the pursuit of knowledge. And, after completing her "Paintings for the Temple," the Swedish painter began the heady task of interpreting them, making annotations and edits aimed at decoding what Ventura calls a "new language delivered by the divine."
Af Klint died penniless in 1944. Rather than bequeathing her creations to the world, she stipulated that they remain unseen for the next 20 years. This wish was fulfilled, albeit belatedly, with the first display of her work in 1986 and subsequent shows in the following decades. Now, thanks to renewed interest in her body of work, including the new Guggenheim exhibition, af Klint's place as one of the first pioneers of abstract art is being affirmed.
"The art history canon wasn't ready to accept Hilma af Klint at the time of her death in 1944," curator Tracey Bashkoff tells the Guggenheim's Dover. "Now, hopefully, we're pushing those boundaries enough that there is a willingness to see things differently, and to embrace work that was done by a woman, and was done outside of the normal mechanisms of the art world of her time. I think she understood that her work was really for a future audience."
Hilma af Klint: Paintings for the Future is on view at the Guggenheim through April 23, 2019.