The Group That's Been Celebrating Lincoln's Birth for Almost 150 Years
The Lincoln Association of Jersey City claims it has the longest record of celebrating Lincoln's legacy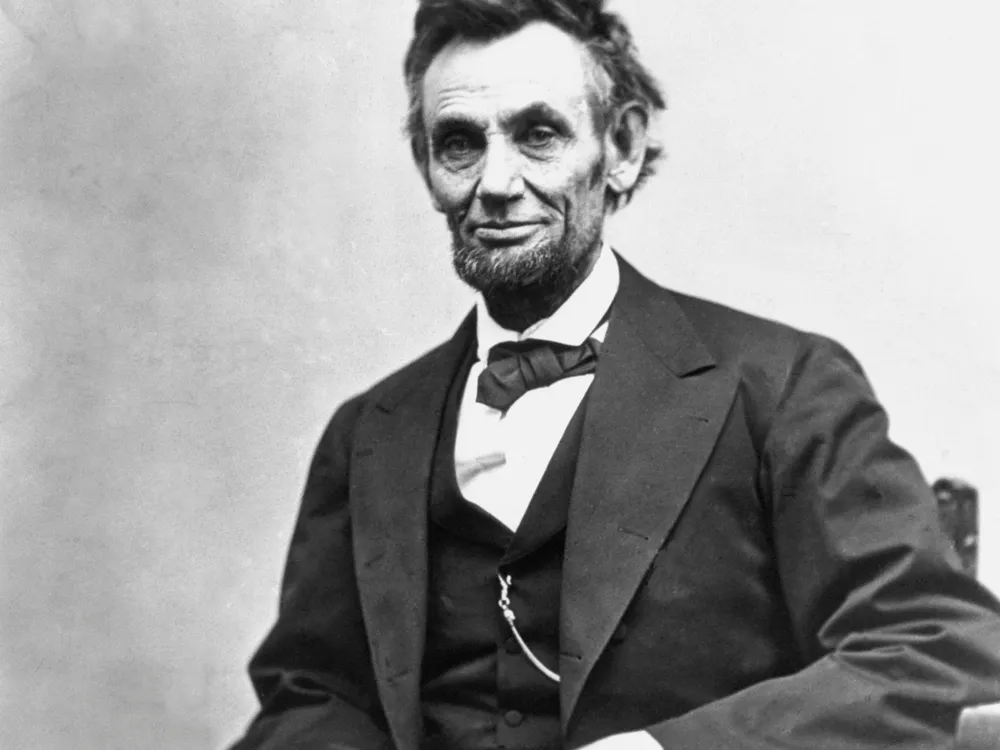 Today, to celebrate the 206th anniversary of Abraham Lincoln's birth, a special service will be held at the Lincoln Memorial in Washington, D.C. Out in Springfield, Ill., an all-day celebration will commence, complete with a balloon drop and the announcement of the winner of "the #LincolnSelfie contest," which is a real thing that exists. But with all of the festivities taking place in honor of the Great Emancipator's special day, only one is directly rooted in a 150-year regional tradition that has remained unbroken since its inception.
That celebration is the Lincoln Association of Jersey City's Commemoration and Dinner, to be held tonight. It is the 150th anniversary of the group's formation and the 149th time they have convened on the 16th president's birthday to "promote fellowship as well as scholarship in the spirit of Lincoln."
According to the association's website, it got its start in the months following Lincoln's assassination in 1865, when a group of civic leaders got together to mourn the nation's loss, ultimately agreeing to meet every year in the name of maintaining the slain president's memory. Over the years, that has translated into an annual dinner hosting scholarly presentations and readings covering all things Lincoln.
Back in the 1920s, the group also raised funds to commission James Earle Frazer, sculptor of the Buffalo nickel, to create a statue in the president's honor for one of Jersey City's parks. Ever since, the birthday celebrations have also involved laying a wreath at the site—this will be the 86th year for that tradition.
There was nothing particularly remarkable about the Jersey City association when it was first founded—at the time, other such groups popped up throughout the country, often in the form of Civil War veterans groups. As the former soldiers died out, many of these organizations did, too. But the Lincoln Association of Jersey City never did and continues to go strong even today. A reported 225 people attended the dinner last year, even with a ticket price of about $85.
As NJ.com points out, New Jersey was the only "the only northern state not to vote for Abraham Lincoln in the 1860 presidential election." It's nice to imagine that Lincoln would be bolstered by the knowledge that a steadfast group of his advocates remain there into the 21st century.
We can only guess, though, what ole' Honest Abe might have thought about Springfield's selfie contest.