Gregory Peck's 'To Kill a Mockingbird' Script Goes to Auction
Also for sale are gifts from Harper Lee, who remained close with the Peck family for years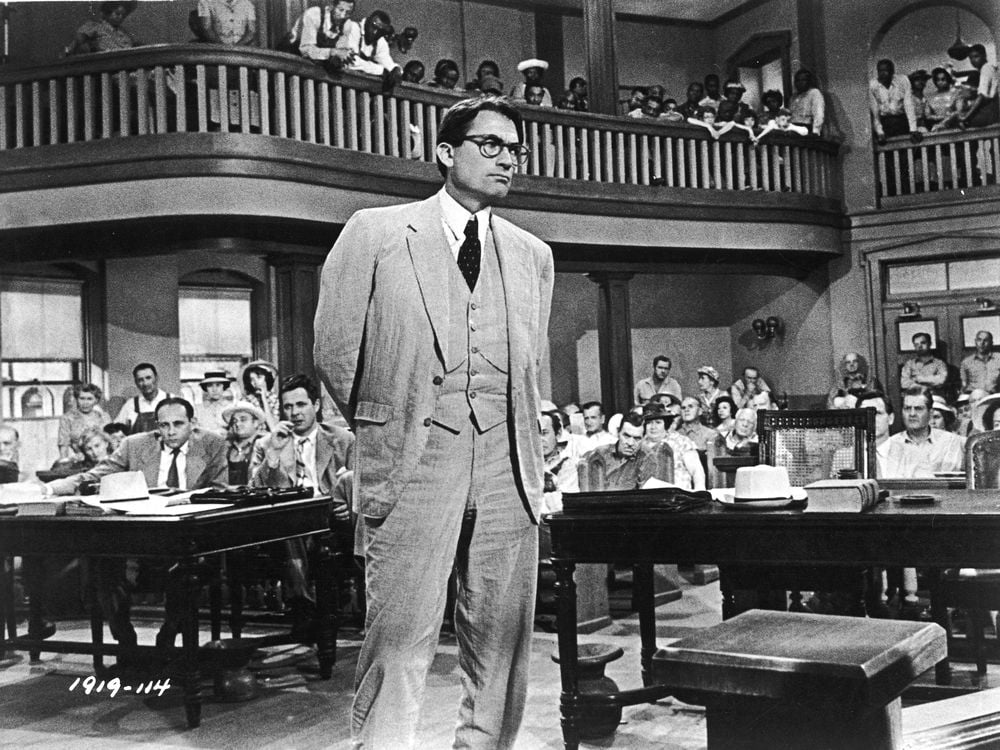 For decades, the late actor Gregory Peck has captivated audiences with his portrayal of Atticus Finch, the fictional lawyer in small-town Alabama who defends a Black man accused of rape, in the 1962 film adaptation of Harper Lee's To Kill a Mockingbird. Shown to this day in classrooms to accompany lessons about the Pulitzer Prize-winning novel, the movie garnered Peck critical acclaim and the 1963 Academy Award for Best Actor.
Now, Peck's admirers have a chance to own a small piece of his legacy. Nearly 250 items that once belonged to Peck and his wife, French journalist and philanthropist Veronique Peck, are up for grabs during a Heritage Auctions sale that runs through February 23. A portion of the auction's proceeds will go to World Central Kitchen, a nonprofit that helps provide meals for people suffering from humanitarian, climate and other crises.
Among the belongings up for auction is Peck's keepsake copy of the To Kill a Mockingbird screenplay. The 129-page script, written by Horton Foote, was part of Peck's personal library collection. It was custom-bound in dark green and features his full name on the front. Inside, there are stills from the film and blue and pink revision pages.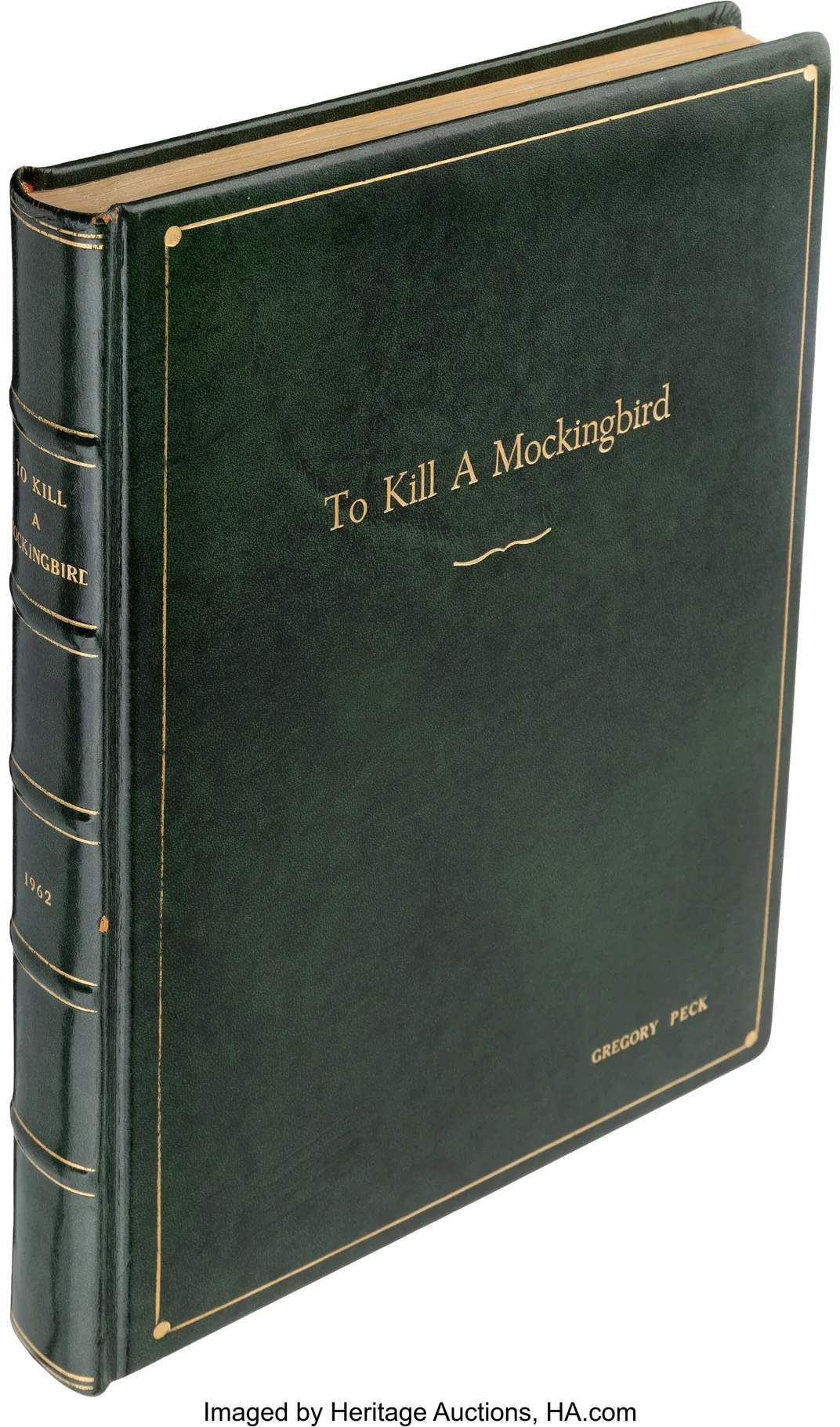 Also up for auction is a birthday needlepoint Lee handmade for the actor, as well as a 35th-anniversary edition of the novel she signed and inscribed to the Pecks. On the book's half-title page, Lee wrote: "To Gregory and Veronique: You have a unique place in my heart. Harper." 
These two items exemplify Lee and Peck's longstanding friendship. Peck first met the novelist shortly after accepting the role of Atticus Finch, a character inspired by Lee's father. The two worked closely together during filming and remained friends long after. The relationship with Lee meant so much that Peck's daughter, Cecilia, named her son—Peck's grandson—Harper.
The auction also includes book-bound screenplays from other films Peck starred in, including Cape Fear (1962), Spellbound (1945), Duel in the Sun (1946), The Omen (1976) and Roman Holiday (1953). Bidders can also take home the poker table, chairs and chips given to the Pecks by Frank and Barbara Sinatra, as well as guest books signed by celebrities like Gene Kelly, Charlton Heston, Elizabeth Taylor, Sidney Poitier and Barbra Streisand.
"Composed of fine and decorative arts, movie memorabilia, jewelry, stage wear and more—not to mention one of the most star-studded poker tables in Hollywood—this auction represents the lives and careers of one of Hollywood's most revered and beloved couples," says Carolyn Mani, the auction house's West Coast director of trusts and estates, to Robb Report's Dana Givens.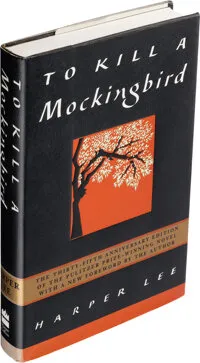 Gregory and Veronique met in 1952 and married in 1955. Together, they had two children, Anthony and Cecilia. (Gregory Peck also had three children with his first wife, Greta Kukkonen.)
After the death of their parents—Gregory in 2003 and Veronique in 2012—Anthony and Cecilia took on the difficult task of determining which of their parents' belongings to keep and which to share with the world.
In the end, they decided to offer up items that would support their father's legacy not only as a gifted actor, but also as a humanitarian. Peck spoke out against the Vietnam War, supported gun control and advocated against nuclear weapons; he also served on numerous boards, including the American Cancer Society and the Los Angeles Library Foundation.
"My dad was exactly who you think he was," says Anthony Peck in a statement from Heritage Auctions. "Harper Lee once said the role of Atticus Finch gave Gregory Peck the chance to play himself. Because he was that man."