Grand Canyon Turns Down Its Lights to Become a Dark Sky Park
Star gazers, rejoice—the skies above the Grand Canyon will never lose their sparkle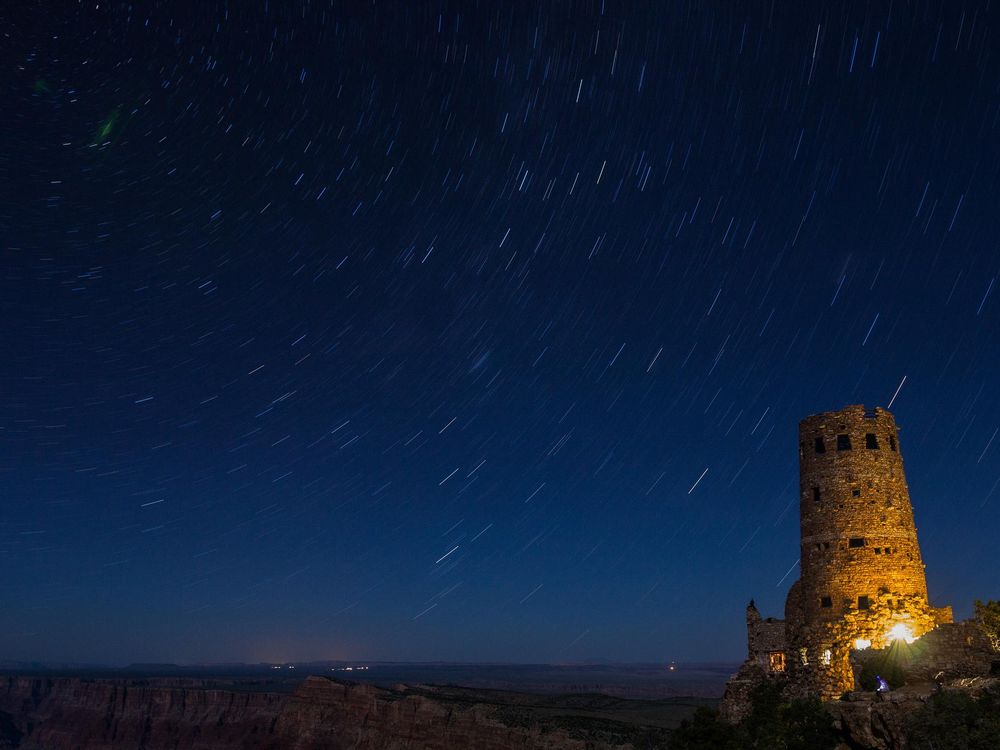 The only thing better than viewing the Grand Canyon's outrageous vistas by day is taking them in at night. When the sun goes down, the vast sky above the geologic wonder becomes a marvel of its own. Now, reports Sarah Lewin for Space.com, the night skies that sparkle above Grand Canyon National Park will get a bit of protection of their own—the park has received provisional designation as an International Dark Sky park.
The International Dark-Sky Association, which certifies Dark Sky Parks, looks out for land it deems worthy of the designation. Areas that achieve certification pledge to protect the darkness of their lands and allow public access to stargazers and night owls. The association's website notes that the designation is only given to "land possessing an exceptional or distinguished quality of starry nights and a nocturnal environment that is specifically protected for its scientific, natural, educational, cultural heritage and/or public enjoyment."
The Grand Canyon certainly fits that bill: It's been a national park since 1919. Last year, over 5.5 million visitors came to enjoy the outdoor recreation and panoramic views at the park. "Many of the best protected night skies in the country are found within national park boundaries," the IDA notes in a release about the designation.
And night skies—even those in remote areas like northwestern Arizona—do need protecting. Light pollution (defined as excessive artificial light) doesn't just affect stargazers. Rather, it disrupts the biological clocks of plants, animals and humans. Forty percent of Americans live in such bright environments that their eyes never manage to transition to night vision, writes night sky expert Paul Bogard for National Geographic. And 80 percent of Americans can't see the Milky Way from their homes, a National Park Service expert tells The Arizona Republic's Megan Finnerty.
National parks' pristine night skies are increasingly considered worthy of protection. In 2011, the National Park Service founded a Natural Sounds and Night Skies Division to help publicize, protect and study parks' skies.
The Grand Canyon's IDA designation is provisional for now—park officials will need to modify a few lights to get it in line with IDA requirements. They hope to reach full certification by 2019, the park's 100th anniversary. But the provisional designation is still reason to celebrate. As Lewin reports, the announcement coincides with the Grand Canyon National Park annual Star Party, a chance for visitors to rub shoulders with amateur astronomers and look at the brilliant protected sky through telescopes. It's a great reminder to look up—and keep protecting America's few pristine patches of starry night.