Grad Students Carry 40 Percent of All Student Debt
But they make up just 14 percent of enrollment at U.S. universities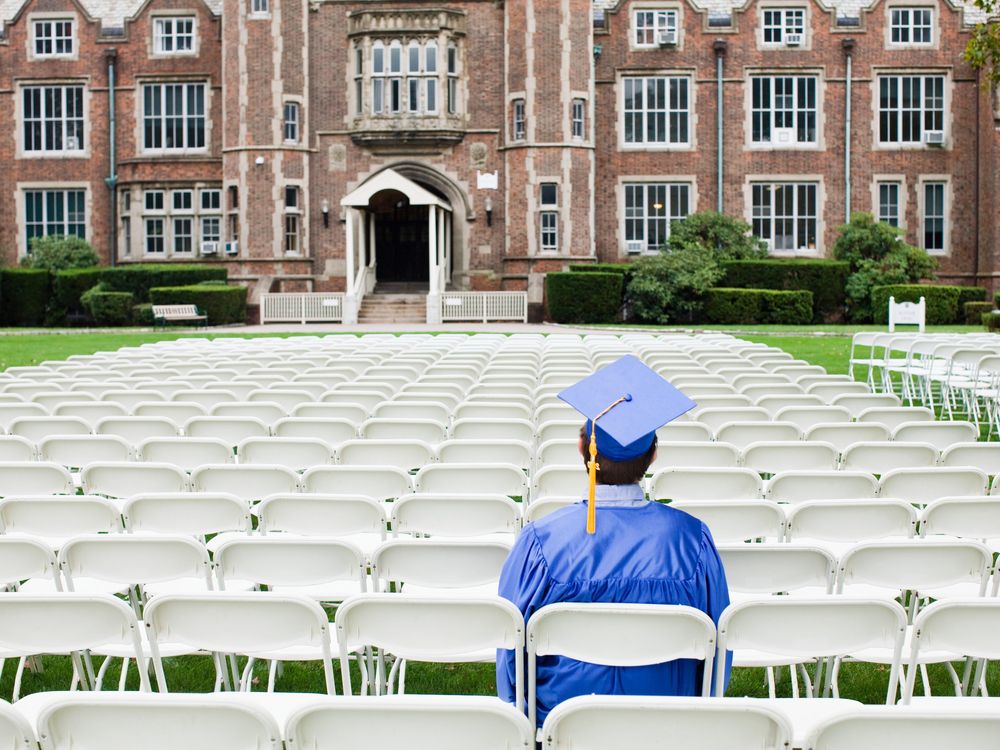 More than 70 percent of college seniors graduate with some student loan debt—the average is about $30,000. But those undergrads, it turns out, are getting off easy compared to many graduate students. A quarter of all graduate students borrow more than $100,000, while one in ten takes out more than $150,000.
These six-digit figures add up. According to data published by the non-profit Hechinger Report, graduate student debt makes up 40 percent of the $1.2 trillion total student debt in the U.S. Yet graduate students only account for 14 percent of university enrollment. "There is mounting alarm," the authors write, "that [the effort to raise concerns about student debt] has overlooked a principal source of the problem."
The student loan conversation tends to focus on undergraduates simply because there are more of them. Some organizations, though, are trying to bring attention to overlooked—and significantly more burdened—grad students. The National Association of Graduate-Professional Students recently launched a Facebook page called "Grads Have Debt 2," which aims to "[g]ive voice to graduate-professional students in the student loan conversation." 
Getting the messsege out about graduate student debt—and the chances of actually being able to pay it all back—is important because "[t]here's a misperception that people who pursue advanced degrees are going to be able to make enough to pay back those loans," Neleen Leslie, president of the NAGPS, explained to the Hechinger Report. "That's not necessarily true."