Joshua Tree National Park Closes During Shutdown Due to Damage to Namesake Trees
Many national parks remain understaffed during the government shutdown while instances of vandalism and destruction rise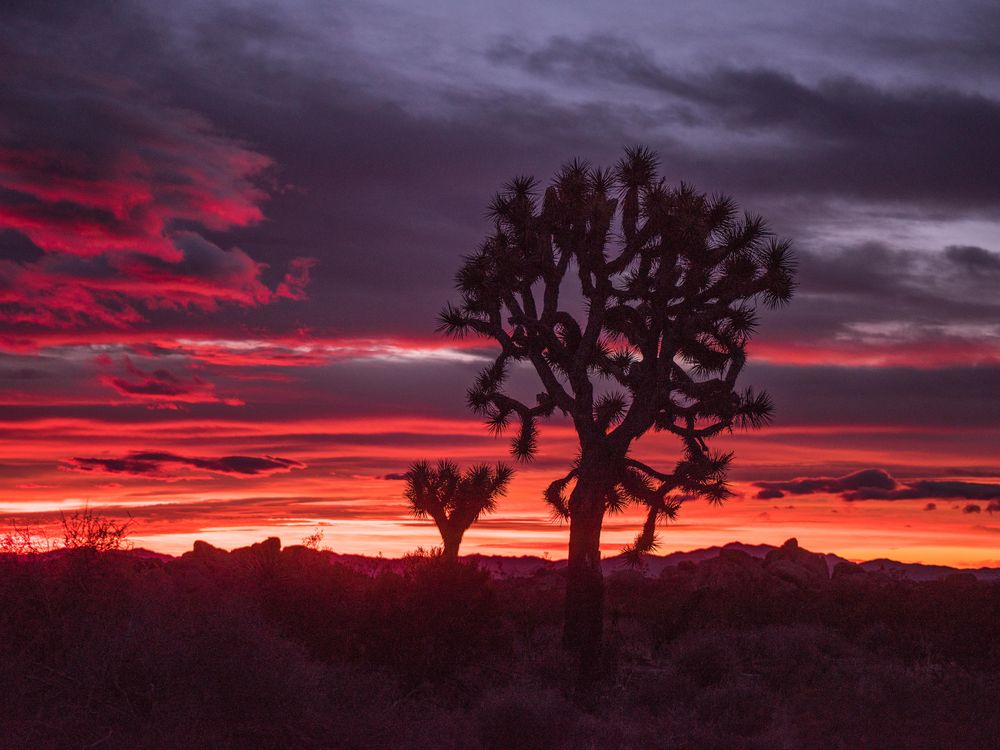 Editor's Note, January 8, 2019
: The Associated Press reports that Joshua Tree National Park will be
temporarily closed to visitors
due to damage to its namesake protected trees in addition to accumulating waste and increased occurrences of off-roading. The park will officially close on Thursday, January 10 at 8 a.m. in order to address these issues. Officials say they intend to provide "limited access" to the park in the coming days but have not specified a timeline.
With few staff on duty in several national parks in the West due to the current government shutdown, reports of overflowing trash, human waste, illegal off-roading and damage to normally restricted areas have surfaced, write Ellen Knickmeyer and Jocelyn Gecker for the Associated Press.
National parks typically close up shop during a government shutdown because staff like rangers, campground attendants and maintenance workers are put on furlough, or unpaid leave. This time around, however, the U.S. Department of the Interior opted to keep the parks open to visitors. Parks advocates are worried visitor safety may be compromised or permanent damage may occur if the situation continues.
"We're afraid that we're going to start seeing significant damage to the natural resources in parks and potentially to historic and other cultural artifacts," John Garder, senior budget director of the nonprofit National Parks Conservation Association, tells the AP. "We're concerned there'll be impacts to visitors' safety…It's really a nightmare scenario."
The situation in some parks has prompted officials to close parts of them. Calley Cederlof at the Visalia Times-Delta reports that unsanitary conditions have led authorities to close areas of Sequoia and King's Canyon National Parks. The General's Highway, which connects the park and leads to its famous giant Sequoia trees has become icy and dangerous, leading to 3-hour-long backups along the route. Some walking trails that are normally covered in sand have also become compressed and icy, making travel hazardous.
Authorities in Yosemite National Park have also closed several heavily-used campgrounds, including some in Hetch Hetchy and Mariposa Grove, that have become trashed and now have overflowing toilets.
"It's a free-for-all," Dakota Snider, who lives and works in Yosemite, tells the AP. "It's so heartbreaking. There is more trash and human waste and disregard for the rules than I've seen in my four years living here."
Joshua Tree National Park in southern California, which sees the majority of its visitors this time of year, announced that it will shut its popular campgrounds today due to poor sanitary conditions, report Ray Sanchez and Chris Boyette at CNN. A skeleton crew of volunteers, tribal members and local businesses are trying to collect trash in the park and keep up with whatever maintenance they can. Controlling visitors, however, is the bigger problem, and it's a task volunteers don't have the authority to perform.
Christopher Reynolds at the Los Angeles Times reports that volunteers have been threatened when they notify visitors their activities are illegal, like littering, starting fires or stringing Christmas lights in the very old, delicate Joshua trees, which are normally protected.
"People are walking off trails, bringing their dogs," David Lamfrom, director of the California Desert and National Wildlife Programs of the National Parks Conservation Association tells CNN. "People are trampling and destroying the things they want to preserve without knowing it. ... People are camping where they want or showing up really early or late at certain watering holes so animals like bighorn sheep won't come down to drink."
According to the AP, in some area tour operators or guide services have begun to haul out the excess trash, and many say they will do so as long as the shutdown continues. It is unclear how long the shutdown will last and whether the National Park Service will opt to close some or all of the parks if the situation continues.