Gordon Lightfoot, Legendary Folk Musician, Dies at 84
The Canadian singer-songwriter is known for hits like "The Wreck of the Edmund Fitzgerald," "If You Could Read My Mind" and "Early Morning Rain"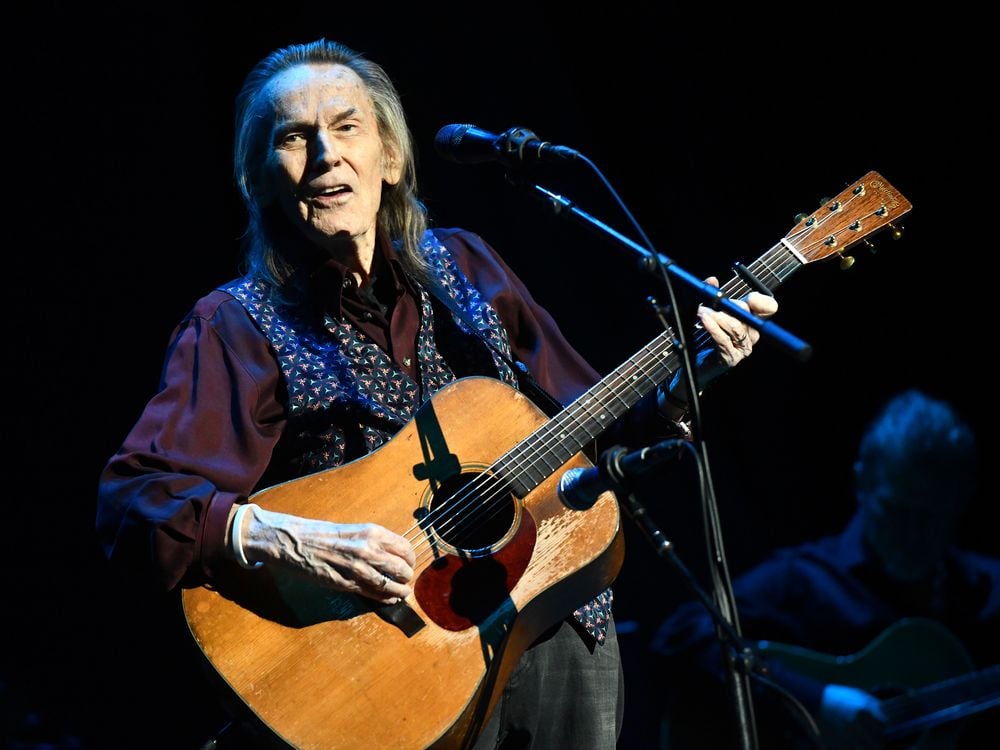 Gordon Lightfoot, hailed as Canada's "folk troubadour" for his wistfully sincere music and lyrics, died on May 1 at age 84. 
The prolific singer-songwriter gained international acclaim in the 1960s and '70s with hits like "If You Could Read My Mind" and "The Wreck of the Edmund Fitzgerald." Throughout his career, he wrote hundreds of songs and performed in thousands of concerts. 
Lightfoot was particularly beloved by his hometown of Orillia, Ontario, a city just a few hours north of Toronto. There, a 13-foot-tall bronze statue called Golden Leaves—A Tribute to Gordon Lightfoot has stood in honor of the musician since its erection in 2015.
"Gordon Lightfoot lives in our blood," says Tom Wilson, the Canadian rock musician, to OrilliaMatters' Dave Dawson. "He's the soundtrack to some of our greatest and most beautiful memories as well as some of our biggest disasters and has comforted us in those times." 
Orillia is also where Lightfoot made his singing debut at age 5, performing "I'm a Little Teapot" at a church event, per the Washington Post's Brian Murphy and Kelsey Ables. As he grew up, he performed on local radio shows and as a member of the church choir. 
He went on to study composition and orchestration at the Westlake College of Music in Los Angeles before returning to Canada, where he entered the Toronto folk scene, performing in the coffee houses and clubs that once hosted the likes of Ian & Sylvia, Joni Mitchell, Neil Young and Leonard Cohen, according to the New York Times' William Grimes.
Lightfoot's career took off when he signed to Warner Brothers in the United States, quickly achieving international success with the release of the song "If You Could Read My Mind" in 1970.
"I was going through some emotional stress at that time right at the end of my first marriage, actually, when I wrote that one," he told NPR's Scott Simon in 2015. "And some of the stress that I was feeling at the time worked its way into that song."
In 1962, Lightfoot released a live album with Terry Whelan, with whom he formed a folk duo called the Two Tones. In 1966, he released his first solo album, Lightfoot!, which featured hits such as "Early Morning Rain" and "Steel Rail Blues."
"Personal and poetic, 'Early Morning Rain' expressed a palpable longing while expertly contrasting the rural past and urban present in one brilliant line about freight trains and jet planes," wrote Nicholas Jennings in the biography Lightfoot. "There was real emotion in the song."
In the years that followed, he released his only No. 1 single, "Sundown" (1974), as well as "The Wreck of the Edmund Fitzgerald" (1976), a six-minute-long folk ballad recalling a real 1975 shipwreck on Lake Superior that became a Top 40 hit. 
"As he's singing it, you're getting the strong sense that not only is one ship going down, but a whole way of life is disappearing," says Everett Green, former Toronto Globe and Mail music critic, to NPR's Neda Ulaby. "It's something kind of dusty and genuine and isolated, and it's gone."