Google Virtual Tour Preserves Collections Destroyed in Brazil Museum Fire
Back in 2016, the tech giant had begun working to digitize the museum's collections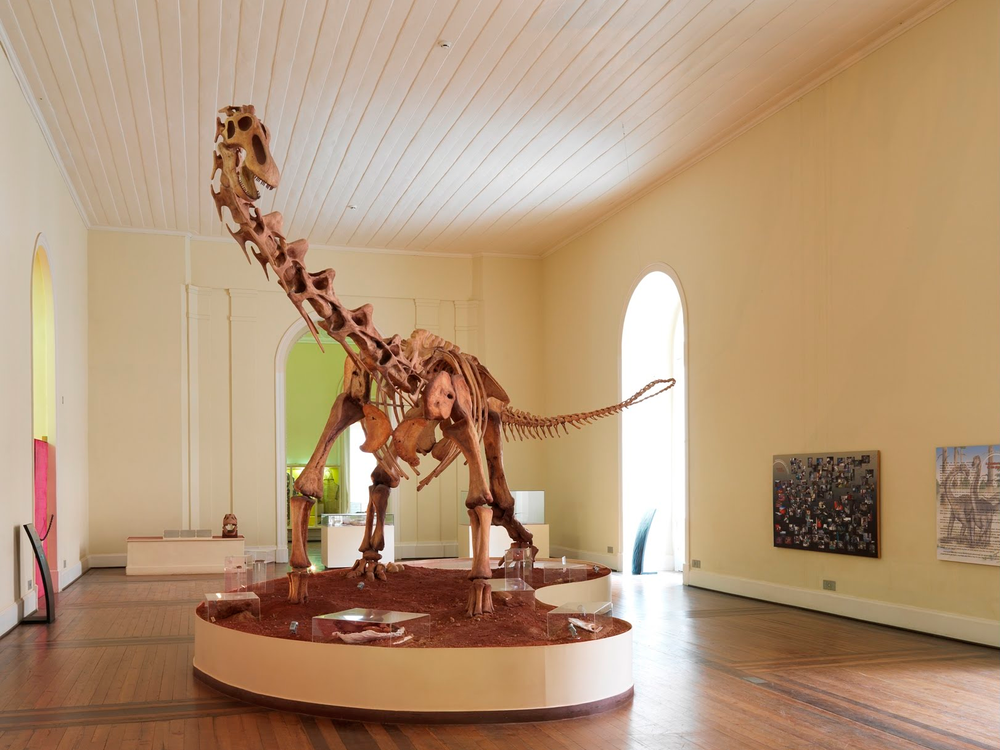 In early September, a fire roared through the 200-year-old National Museum of Brazil in Rio de Janeiro, destroying up to 90 percent of its precious collections. The extent of the damages was "incalculable," Brazil President Michel Temer stated on Twitter at the time. "Two hundred years of work, research and knowledge have been lost."
While it is true that little can be done to restore so many of the museum's irreplaceable specimens and artifacts, a recently launched Google Arts & Culture project hopes to see the institution live on in the digital realm. As Kelly Richman-Abodou reports for My Modern Met, Street View imagery has made it possible to take a virtual tour of the museum as it stood before tragedy struck.
In what would prove to be a fortuitous collaboration, Google started working with the National Museum of Brazil in 2016 to digitize the museum's collections and capture its interior through "high-resolution photography, photogrammetry, 3D laser scanning, and virtual and augmented reality," writes Chance Coughenour, program manager of Google Arts & Culture, in a blog post. Google has embarked on similar projects with many other museums and heritage sites, but its partnership with the National Museum of Brazil has become particularly important in the wake of the fire.
Virtual visitors can now see, for instance, the coffin of an ancient Egyptian singer, indigenous masks and pottery, and the museum's collection of brilliantly colored butterflies. "Even though images cannot replace what has been lost," Coughenour writes, "[advances in technology] offer us a way to remember."
Some of the objects preserved on Google Arts & Culture will never again be seen in their original form, but others have been salvaged from the ashes of the museum; in total, more than 1,500 pieces have been pulled from the debris. The 5.8-ton Bendegó meteorite, for instance, emerged from the fire largely unscathed. Fragments of "Luiza," the oldest Brazilian human fossil and one of the museum's most prized possessions, were also recovered. (You can view her intact bones here.)
This is not the first time that efforts have been made to preserve the museum's collections through digital technology. After the fire, students at the Federal University of the State of Rio de Janeiro put out a request for photographs and video clips taken at the museum, and were inundated with thousands of images. In a similar vein, Wikipedia asked former visitors to upload their images of the museum to Wikimedia Commons.
Nearly four months after the fire, the museum is looking forward. Efforts to build a new iteration of the museum—one that will inevitably look very different from its predecessor—are underway. Museum director Alexander Kellner wrote in an open letter that supporting researchers whose work was cut short or destroyed by the fire is also a priority. For instance, a partnership between the U.S. Diplomatic mission in Brazil, the Fulbright Commission, the U.S. Department of State and the Smithsonian Institution will give 14 scientists once affiliated with the museum access to Smithsonian research labs in 2019.
"It is important to stress," Kellner said, "that the National Museum, despite having lost a significant part of its collection, has not lost its ability to generate knowledge!"