Google River View Comes to the Colorado River
Google's street view is now available for off-road destinations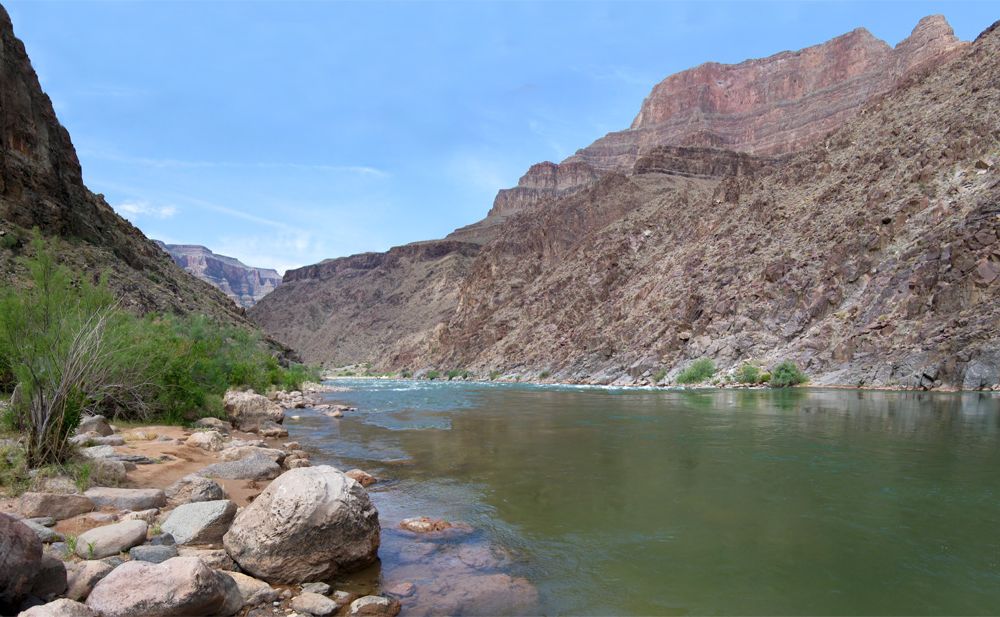 If you're the kind of person that loves planning out trips with Google Street View, you'll be excited to hear that you can also plan your off-road adventures using the same tool. Today, Google unveiled the results of an 8-day rafting trip down the Colorado River through the Grand Canyon, making the images available on Google Maps. You can scroll your way down the Colorado, or take a look at 360-degree views of sights like the Anasazi Nankoweap Granaries that the team visited along the way. 
The trip was planned with the help of American Rivers, an advocacy group concerned about the management of the Colorado River, which has long suffered from drought and the demands of people living in an arid region. If you don't want to spend hours clicking your way through the canyon, you can take a look at this 45 second hyperlapse of the river. 
This isn't the first time that Google has ventured into the Grand Canyon. The Street View team used the national park for their first trip using a backpack-based camera system, allowing people to venture along popular trails without leaving their desk. 
Google has also added 360 degree views of the Base Camp at Everest, the Taj Mahal, Venice, and Antarctica (even inside Shackleton's Hut). Users can also add their own pictures from their travels, allowing people to view places from Borobudur to Unalaska Island.