Google Maps Glitch Sends Tourists to the Wrong Norwegian Town
Preikestolen is not in Fossmork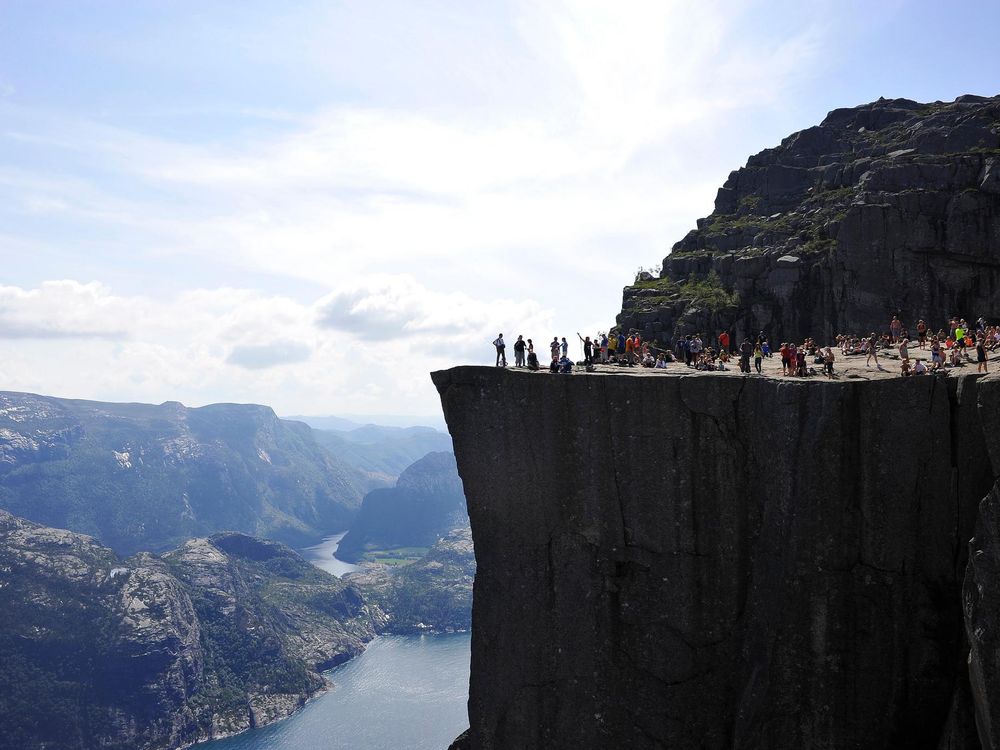 Where are you going? A map can tell you the answer—but it's only as good as its information. That's what tourists in Norway are discovering, reports Cailey Rizzo for Travel + Leisure, when they arrive at the supposed site of a famous cliff only to find that they're in the wrong place.
The cliff, Preikestolen, is a scenic, nearly 2000-foot-high rock formation that towers above a fjord. It's popular—according to the Norwegian tourism bureau, it receives more than 200,000 visitors a year. But Rizzo reports that many of those tourists are accidentally traveling to a town called Fossmork that's 20 miles away instead.
Blame Google Maps for the mix-up. Apparently, the online map has suddenly started directing people to the wrong place. Residents tell the local paper that confused tourists are flooding the town and that they "understand nothing."
Google Maps glitches have vexed visitors to other places, too. Last year, report CBC News' Andrew Kurjata and Yvette Brend, a Canadian rancher began receiving hundreds of visitors because of a mapping glitch that mistakenly listed his address as the location of a popular hiking trail. Another glitch turned a Korean fishing town into a mecca for Pokémon Go players, Motherboard's Madison Margolin writes. And Google Maps has even misidentified the location of Mount Rushmore for years, Rapid City Journal's Jim Holland reports. ("Your GPS is wrong" reads a sign at the Storm Mountain Center, which kindly includes directions to redirect adrift travelers to Keystone.)
It's difficult to solve these tricky glitches. In this case, Rizzo writes, the company has only said that "it appreciates all feedback it receives." People can report glitches to Google, but it's notoriously hard to get in touch with directly.
But at least the rush of tourists to Fossmork has an explanation—unlike a similar inundation in a British town.  In 2015, Chinese tourists began flooding Kidlington, England, a small town that had never attracted any tourism. Despite attempts to solve the mystery, reports Dan Bilefsky for The New York Times, the reason for its sudden spike in popularity has been satisfactorily explained.